The bond between you and your sister-in-law is a special one, which is why any old gift just won't do. You want something that is personal, and shows just how much she means to you, while still reflecting her taste and likes. In other words, you need perfection.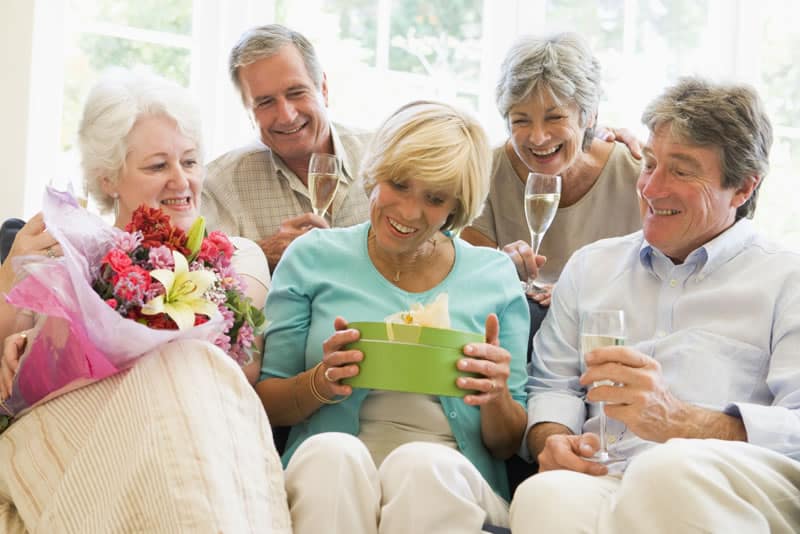 Luckily, we can help you with that. Our guide to Best Gifts for a Great Sister-In-Law is a must-read for you! It is filled, with unique, beautiful, budget-friendly options she is guaranteed to love. We even have some great buying tips, to make choosing the right gift easier. Happy Shopping!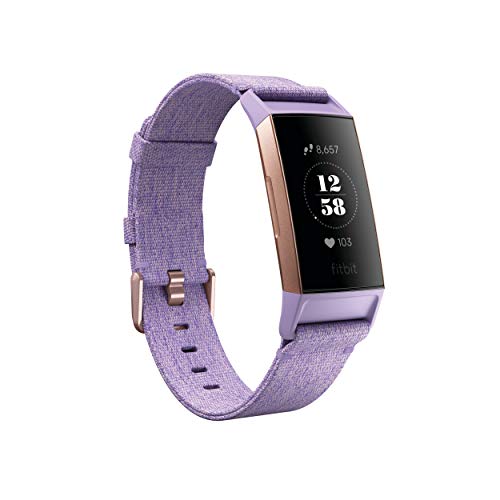 One of the hottest gifts right now, your sister-in-law will defitnitely feel loved and cared for if you give her a Fitbit Charge. Featuring the latest technology and a sleek, polished exterior, the Ionic will keep her on track when it comes to her health, work, and anything else she needs to do.
It has a colored touchscreen, interchangeable bands, connected GPS (yay!) and is waterproof, so she can wear it in the snow or the shower and it won't miss a beat. It also can store over 300 songs, so she can jam on her way to work or the gym. You can even pre-load it with her favorite songs for a personal touch.
Speaking of hot gifts, if your sister-in-law loves to cook an Instant Pot will be an instant hit with her. This appliance does it all; it's a pressure cooker, slow cooker, ricer, saute pan, steamer, warmer, egg cooker, yogurt maker, and sterilizer, so you can make a roast, souffle or clean your baby bottles in it.
And thanks to innovative features built-in, it does it in less time than other cookers. And there's no gift more precious than time.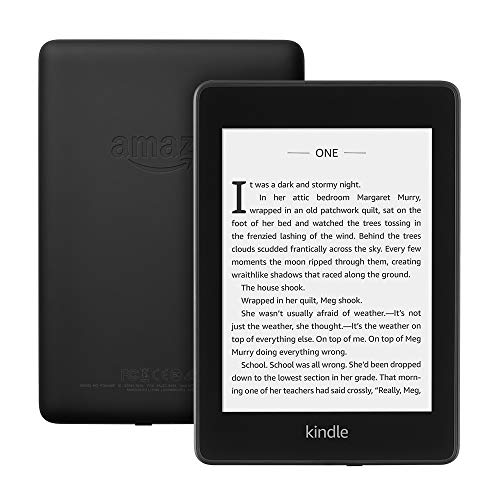 For the woman who loves to read, a Kindle Paperwhite will make the experience so much better. Your sis will be able to take her favorite books with her wherever she goes with this nifty device and thanks to the high-tech screen she won't strain her eyes- in dim or bright light.
Lightweight and easy to grip, the long battery life means she can take it to the beach or on the train and you can download a few subscriptions to get her going and give it a more personal feel.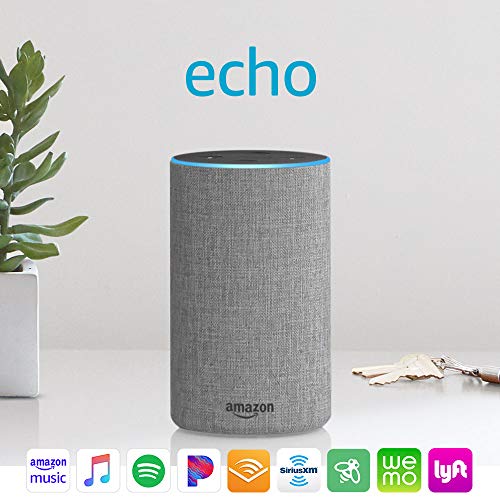 What girl doesn't love, or need Alexa? That's right, every girl does, including your sister-in-law so why not get her an all-new Echo 2nd generation. Featuring a built-in hub, so she can control her Fire TV, thermostat, and any other smart device and it has a chic new metal casing that looks great in any room.
And if she's new to the world of smart devices, it comes with the popular Philips Hue bulb to get her started. Oh, and it can do anything the other Echo's do, like stream music, answer questions, give recipes and more.
There's nothing better than a fresh-brewed cup of coffee in the morning and no one brews better than a Keurig. This compact machine fits in any spot, so she can take it to work or use it at home and works with all K-Cups, so she has an unlimited choice of flavors. Energy efficient, it brews quickly, for hot, steaming java in seconds.
If your sister-in-law loves wine, this set makes an excellent stocking stuffer; especially if you give it with a bottle of her favorite wine. It has a wine pouring stand that folds up for mess-free aeration along with a vacuum-sealed stopper to keep wine fresh and full of flavor. She'll drink up the bold flavors it produces and who knows, she may even invite you over and offer you a glass.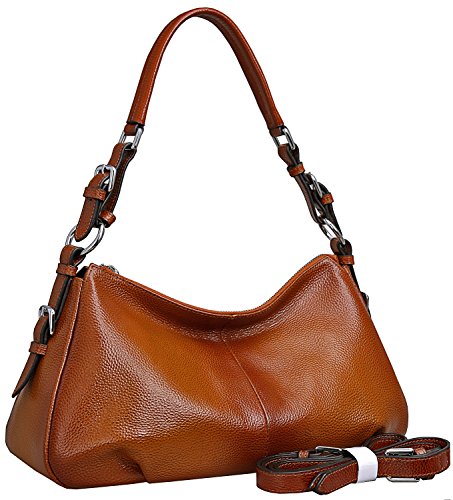 A leather bag is a stylish, fun, way for her to get her most valuable things around and this one from Heshe is one of the most popular styles. The ombre brown color is the latest style and the tote design is large enough to hold her electronics, wallet, phone and more.
Made of genuine leather. the strap doesn't slip, is strong, and feels comfortable. A great bag for any woman.
Help her feel decadent, loved, and appreciated with this ultimate spa basket. Filed with lotions, shampoos, body scrubs and other delights, she can pamper herself after a long day of work or night out. There are scrubbers for those hard to reach spots and the floral scents will invigorate and relax her.
If your sister-in-law has a shoe fetish (what girl doesn't?), she will love these stylish, but practical boots from Tommy Hilfiger. From the striking navy blue color to the quilted upper shaft with buckle accent design, these boots will have everyone staring and complimenting her.
The leather sole and rubberized bottom will keep her feet dry and warm in any weather, and there is a removable insole for her comfort. She will look chic, and get great traction wearing these, and all for under $60.
For the sister-in-law who loves baubles, this striking necklace from Kendra Scott is a smart choice. Made using a natural stone, the oval pendant is encased in a textured metal frame, for a unique look.
The metal chain has an antiquated, polished look, and it can be worn for work or a night out.
Pamper you sister-in-law with this luxury robe, great for helping her unwind and relax when she's not working. It is available in 6 colors, so you can choose her favorite, and comes up to the knee, keeping her warm even on a cold winters night.
The robe is decadent, made from a soft, velvety fabric with a herringbone pattern to hug and envelop her. She will feel like queen in this robe, and it will cost you under $20.
Stylish and the ultimate in comfort, these sneakers from Nike are great if your sis-in-law runs or is on her feet all day. The look is eye-catching, with a mesh upper that is layered, for a two-tone design. The mesh serves another purpose: it allows her feet to breathe, so they won't sweat, even after a workout.
There is also a removable insole, giving her extra cushioning when she needs it, so she can walk the streets in comfort. Available in a wide range of colors, they are flexible and will protect her feet, all for around $70.
Luxurious and classy, this watch from Fossil is a real statement piece, and
great for the sister
who works in an office or likes to be out on the town. The navy leather band gives it a polished air, while the navy face with
multi-colored polka
dots give it a girl, fresh edge.
Mineral crystal protects the face, so it won't scratch, and it is water resistant up to 30 meters, so it won't get ruined of she gets caught in the rain. With this watch she will always be on time, and look her best. Costs around $95.
For the girl who loves gadgets, or travels a lot, you can't go wrong with this Fire tablet from Amazon. What is really great about this gift is that you can personalize it: upload pictures for her, or her favorite songs before you give it to her for a nice touch that shows how much you love her.
This tablet has 16GB, so she can stream movies, take pictures, or surf the net endlessly. It is small and lightweight, so she can carry it when she commutes, and has a crystal-clear screen that she can see in any light.
Available in 4 colors, orange, blue, black, and pink, it has Alexa built-in, so she can search by voice, for 1-2-3 shopping.
If your sister-in-law hates to carry a purse (like me), or needs a funky clutch, this is the one for her. Created by Fossil, it is made of genuine leather, with a host of
different design options
, so you can choose the one that
best fits her style
. There is a modern, color-blocking style, polka dots, cheetah, or classic, solid tones, so you can really match it to her personality.
The interior has a smooth lining, along with 4 interior slips, 1 interior zipper compartment, 1 ID window, and 12 card slots, to hold everything she needs.
For girls who are casual, or into sports and exercise, these cute sweat pants from Hanes are a great find.
Super soft and comfortable
, they have an
upgraded design
, and the French terry fabric is easy to clean.
There is an extra-wide waistband with a pull cord, for an exact fit, and they are straight-legged, so they won't bunch or ride up as she moves. Available in 4 colors.
Looking for something sophisticated and fun? Then consider this bucket bag from Lucky.
Available in leather or suede
, it has a fun little tassel and comes in several rich, vibrant colors, like beet and tobacco.
The bag can be worn on her arm or across the body, and it zips to ensure nothing falls out. There is also an exterior pocket, so she can quickly access key or her ID.
Buying Considerations
Buying for your sister-in-law may seem tricky, but it doesn't have to be. If you follow our simple rules and suggestions, you will have no problem getting a gift she'll adore. Here's what to consider when buying:
Her Style: What she likes, or doesn't like, is an important factor when buying. You may love the look of a scarf or boots, but if they are not what she would buy for herself, don't get them. Pay attention to colors and styles she wears to choose a gift that fits her style.
Her Interests: Does she have a favorite sports team? Is she into ballet? Knowing what her job is, or what she likes to do/watch, can help you find a personalized gift that will show you took the time and effort to get it right.
For instance, you can get her a t-shirt of her favorite team or a DVD set of her favorite show.
Your Budget: You need to shop smart. With so much to choose from, you don't need to go into debt to find a gift.From a hot cocoa set to an electronic frame, there are lots of personalized, and inexpensive gifts top choose from.Spend what you can afford.
Our guide to 9 Great Gifts for a Great Sister-In-Law is packed with ideas that are sure to please. Your sister-in-law is special, and these gifts will show her just how much. Fun, trendy and affordable, she will love them as much as she loves you.