Christmas is a season for children. This is when they are the happiest, apart from their birthdays! Of course, as a parent (or a grandparent), you should live up to all the hype, which is why the right present is important.  Presents are one of the biggest parts of holidays, so you need to get them something they love ! If you are looking to surprise them with a nice present, why not give them jigsaw puzzles?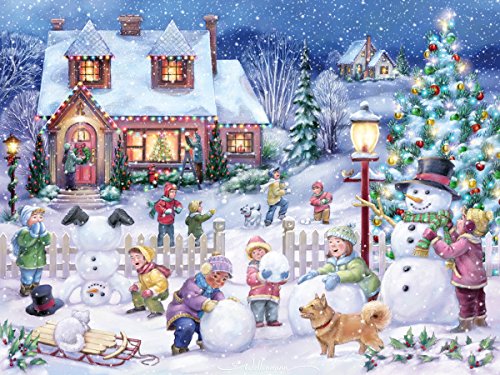 There are a lot of Christmas jigsaw puzzles today. You will not run out of options when it comes to this gift idea. In fact, we have listed some of the best Christmas-themed jigsaw puzzles there is today. With this, you can certainly choose the perfect one for your little ones!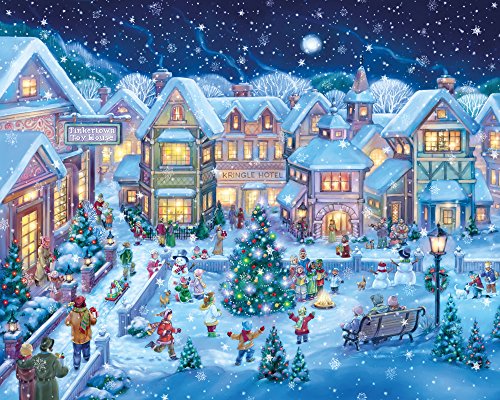 Christmas should be celebrated by many. If possible, you should congregate with the entire neighborhood on commemorating this season! To get inspiration, get this jigsaw puzzle first! Once you solve it, you can
see the magic
of this holiday when an entire town celebrates it!
Enjoy the beautiful illustration
on this puzzle piece that could work as a house decoration as well!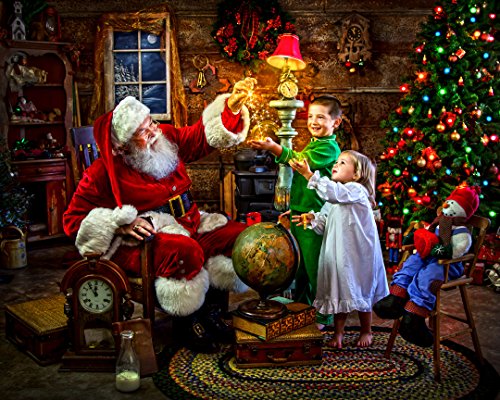 Never miss the opportunity to avail this cool Santa jigsaw puzzle! It has an
excellent illustration of Santa
while sharing the Christmas magic to the children! It is the striking artwork by Larry Hersberger that makes this
puzzle playset almost real and alive
! It is a great gift for kids who love the bearded guy so much!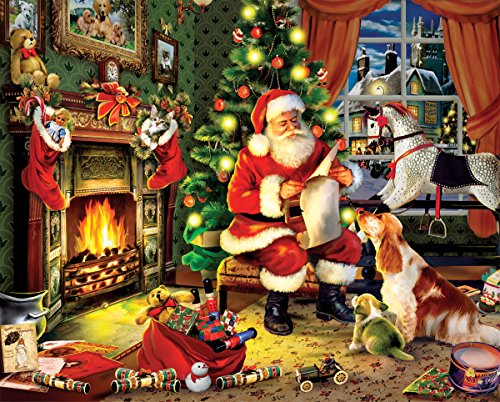 If you want to give a challenging set to your kids, then you should choose this product. This Santa puzzle is an
ideal gift for Christmas season
. It has
colorful graphics and vibrant colors
that make it is a great interior decoration. Each of the puzzle pieces is made from sturdy and recycled chipboard. Therefore, you can be assured that this toy is environment-friendly, too!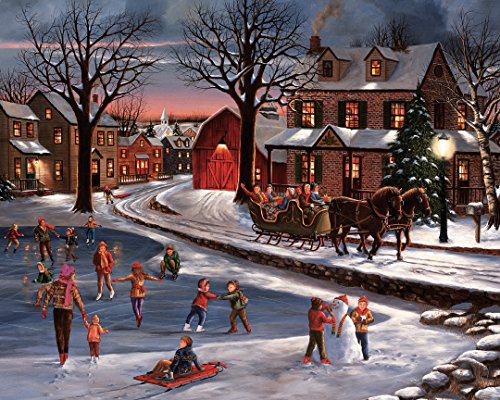 The Heart of Christmas Jigsaw Puzzle depicts a fantastic Yuletide scenery. With its classic Christmas landscape, it is indeed a puzzle piece worth solving! This
collection comes with 1,000 pieces
, which makes it truly immersive! After solving this puzzle, it will measure up to 30 inches x 24 inches. Since it has a nice aesthetics, you can set it as a
house decoration
, too!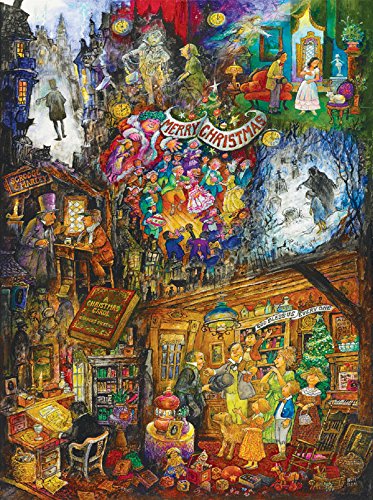 One of the most-enduring Christmas movies is definitely "A Christmas Carol." It has been shown internationally, with several renditions and remakes! This time, you can relive the tale by purchasing this "A Christmas Carol" jigsaw puzzle! It
features several animated scenes
from the movie that
you will surely love
! Moreover, you will love that it was Bill Bell who created the artwork!

Santa is the hero of Christmas! Therefore, why don't you give tribute to this gift-laden man by purchasing this fancy Santa Express Christmas Jigsaw Puzzle! It features Santa Claus riding on his Rudolph Express, while people in the town are anticipating for him! This puzzle is indeed a great christmas gift for children of all ages!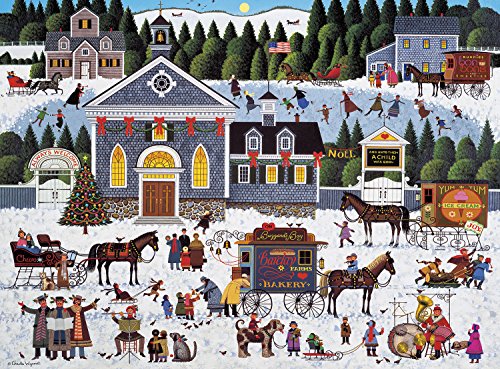 Another choice for a fun jigsaw puzzle is the Buffalo Games Churchyard play set! This puzzle is
made from premium materials
so you can expect that it is sturdy and durable! You can also convert it to a
decorative piece
because of its fancy Christmas-themed graphics, which is created by Charles Wysocki himself! Your kids will definitely love this puzzle!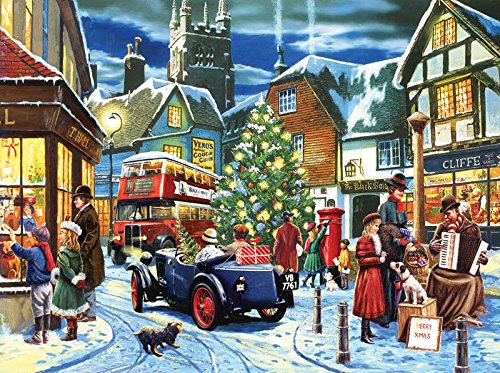 The Christmas tree is already up, and everybody is already doing their last minute shopping. Is this scene familiar to you? Yes? Of course! It should be! After all, that's how our every Christmas works! You may not notice it. However, if you purchase this
great puzzle piece
, you will realize how exhilarating Yuletide can be! Get your kids this
wonderful puzzle and join them
enjoy solving it.

The night of
Christmas is a peaceful scenery
, especially in the rural regions. This puzzle piece shows the enigmatic and exquisite beauty of Christmas on the Northern side! Bright aurora dances as a family enjoy an outdoor excursion! Take this puzzle piece so that your children can get a
good grasp
of the other side of Yuletide!

A snowman is an icon of Christmas, too! In this puzzle piece, you will see a
lot of frolic souls
trying their best to
create the biggest snowman
in the town! Buy this realistic puzzle and join your kids enjoy putting it together with your help.
Conclusion
Having the best Christmas jigsaw puzzle is a riveting experience for children. While waiting for the clock to strike 12, they can pass their time by solving these puzzles first! Who knows? They might celebrate earlier if they can successfully assemble these great illustrations!