We all know how hard it is to find gifts for other people, no matter how close we may be to them. Usually, we try to go off of what they do or specific things they love to do. There is a popular trend that makes this even easier, and that is getting pet-related gifts for people! There are few other things that people love more than their pets, specifically cats, so getting a gift that incorporates one of their favorite things is a slam dunk!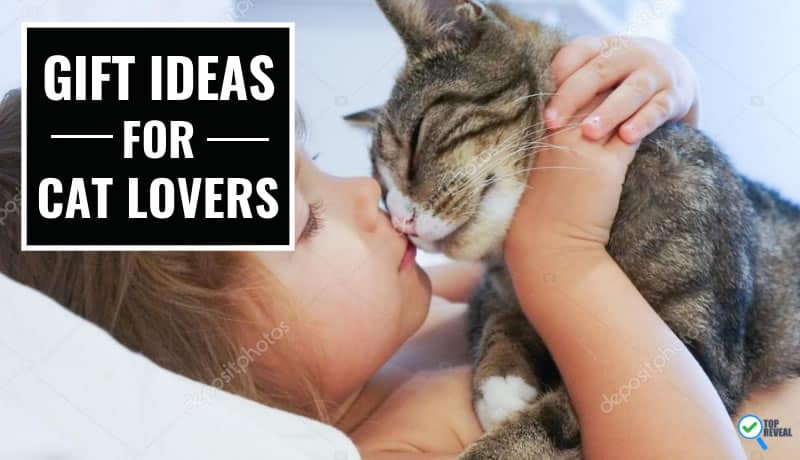 Christmas & Cats: A Match Made in Heaven
The holidays are always the perfect time for cat gifts. If you know a cat lover, then you're shopping just got a whole lot easier. This is the time to get creative as people use the season to be a little more flamboyant than they usually are. For example, a Christmas stocking with kittens on it would be adorable and timeless. What makes this season so easy is that anything holiday themed will be a huge success and can be used every year.
Cat Gifts For Birthdays
As easy as it is to buy cat lover gifts during Christmas, it may be even easier for a birthday as there is no prevalent theme. You could buy anything from a gift basket for new cat parents to engraved glasses for the seasoned pet owner. Everything is fair game when your friendly neighborhood cat lover's birthday rolls around.
Best Gifts for Cat Lovers
With so many gift categories out there, it may be hard to narrow it down to some that will actually be relevant and get used by the gift receiver. Christmas themed ones are always adorable; no one can ever turn down a kitty cat ornament. If clothing is what they're into, consider one of those ugly sweaters that have become so popular; one with a Christmas cat on it. Or if that's not their style, maybe go more traditional with a twist. Jewelry is always a good idea, but if you add the cat element, she will be sure to wear them.
Do you know someone who has just expanded their family by one? This is the perfect gift for anyone is the proud new owner of a cat or kitten. Packed to the brim with all the essentials, this adorable gift basket is sure to make the transition to a new lifestyle that much easier. As an added bonus, you can even use the basket itself! All you need is a soft warm blanket, and the new kittie has its own bed.