We all know how hard it is to find gifts for other people, no matter how close we may be to them. Usually, we try to go off of what they do or specific things they love to do. There is a popular trend that makes this even easier, and that is getting pet-related gifts for people! There are few other things that people love more than their pets, specifically cats, so getting a gift that incorporates one of their favorite things is a slam dunk!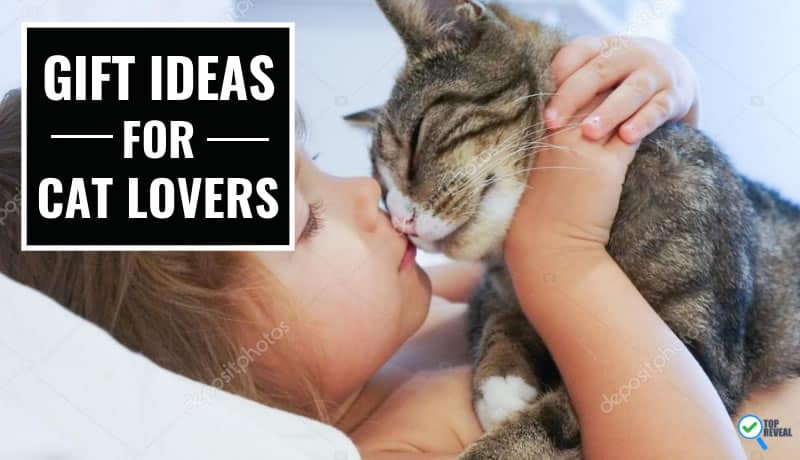 Christmas & Cats: A Match Made in Heaven
The holidays are always the perfect time for cat gifts. If you know a cat lover, then you're shopping just got a whole lot easier. This is the time to get creative as people use the season to be a little more flamboyant than they usually are. For example, a Christmas stocking with kittens on it would be adorable and timeless. What makes this season so easy is that anything holiday themed will be a huge success and can be used every year.
Cat Gifts For Birthdays
As easy as it is to buy cat lover gifts during Christmas, it may be even easier for a birthday as there is no prevalent theme. You could buy anything from a gift basket for new cat parents to engraved glasses for the seasoned pet owner. Everything is fair game when your friendly neighborhood cat lover's birthday rolls around.
Best Gifts for Cat Lovers
With so many gift categories out there, it may be hard to narrow it down to some that will actually be relevant and get used by the gift receiver. Christmas themed ones are always adorable; no one can ever turn down a kitty cat ornament. If clothing is what they're into, consider one of those ugly sweaters that have become so popular; one with a Christmas cat on it. Or if that's not their style, maybe go more traditional with a twist. Jewelry is always a good idea, but if you add the cat element, she will be sure to wear them.

Do you know someone who has just expanded their family by one? This is the perfect gift for anyone is the proud new owner of a cat or kitten. Packed to the brim with all the essentials, this adorable gift basket is sure to make the transition to a new lifestyle that much easier. As an added bonus, you can even use the basket itself! All you need is a soft warm blanket, and the new kittie has its own bed.

This is the perfect holiday gift for any cat lover. Easy to attain, and undeniably adorable, this little ornament is an easy pleaser. What's great is that it's a thoughtful gift that can be used for years to come. If you want to stay away from the mainstream present ideas, this is the perfect Christmas addition.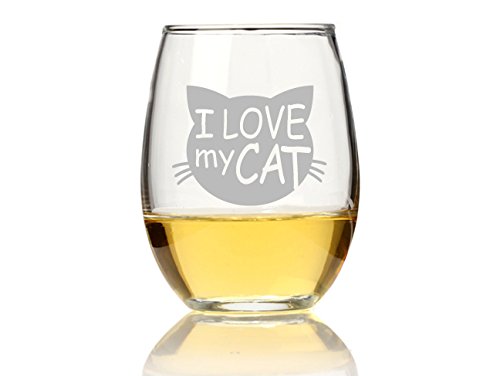 This cat-themed stemless wine glass is something that will never go forgotten. With an adorable engraved design, this set comes with four matching glasses. Wine glasses are always a good idea as a gift the majority of society. Now you can make it extra special by catering it towards the cat lover you know.

For a real out of the box gift, consider these super cute cat-eared wireless headphones. Not only are they adorable with the little ears on top, but they are a high functioning pair of headphones that have some great qualities. Made extra soft with Korean protein leather, these noise canceling headphones can also be connected to your phone so you can make and receive calls. Choose from black or white so they can match the cat!
Texts From Mittens Calendar
https://www.amazon.com/Texts-Mittens-2018-Day-Calendar/dp/1449483089/ref=sr_1_2?ie=UTF8&qid=1510343088&sr=8-2&keywords=gifts+for+cat+lovers&dpID=51Qj0gvK-JL&preST=_SX258_BO1,204,203,200_QL70_&dpSrc=srch
If you're looking for a creative cat lover's gift, then look no further. This hilarious calendar will have them laughing every day. The author, Angie Bailey, has written 365 hilarious texts that your cat would send you if they had opposable thumbs. Give the gift of cat-themed laughter.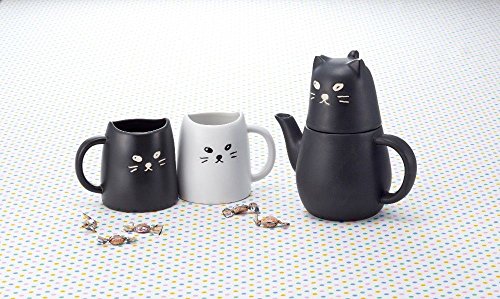 Tea is something that most people enjoy, and teapots can be considered popular enough gifts. If you're looking for a gift for a cat lover, consider this one of a kind kittie inspired teapot with some adorable matching cups. This cute little set will make anyone want to make tea, and drink it out of a mug with ears.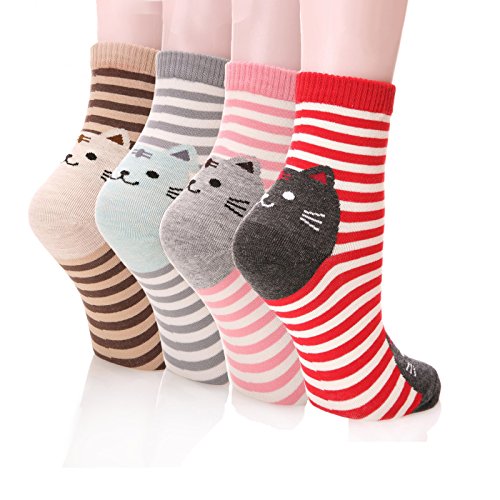 Even though there is a boring stigma when it comes to giving socks as a gift, as an adult, they are great gifts to receive. Now you can make it even more fun by getting cat themed socks. With a variety of colors and patterns, you can find some adorable footwear that will match with any cat lover's style.

If the cat lover you know happens to be a woman, then these classy yet cute earrings will make the perfect gift. It's a kittie themed gift that is great without being too "in your face". Since they are small, they can be worn almost anywhere for any occasion, making it the perfect accessory.
Gift-Buying Tips
When looking to get a specific kind of gift in a certain category, you always have to think about how useful the gift actually is. Gifts for cat lovers require special attention to this detail. In this instance, it's easy to go from thoughtful and practical to downright silly. Luckily for you, you now have a great list of the best gift ideas for cat lovers.
Shopping is never easy, and it is almost always hard to find the right gift. But with awesome gift ideas like the ones in this list, it is now made easy to shop for the cat lover you know. Whether it's for Christmas, a birthday, or the welcoming of a new family member, you are now equipped with all the tools you need to pull off the best gift ever!