Moving into a new home can be a stressful time for any family. The logistics and planning involved in closing accounts, packing fragile items, and setting up a new life can be more than some families can stand. But you can help with an amazing gift that will make their transition more enjoyable, whether it's something to make the move more fun or to add to the beautiful decor of their new place.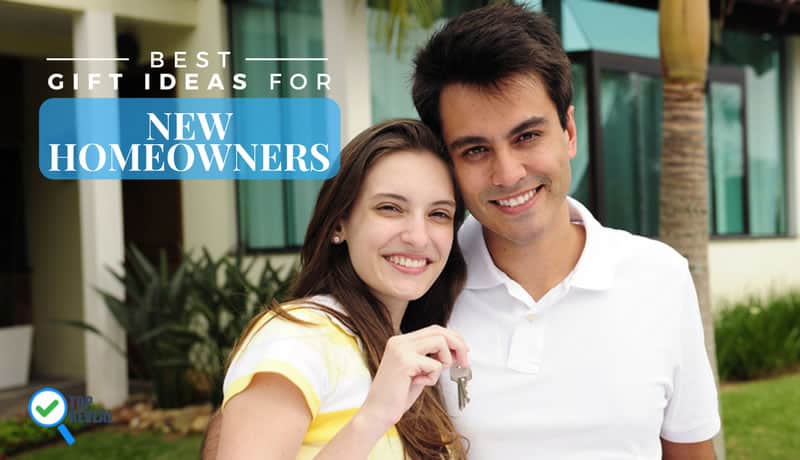 And in the spirit of the holidays, we're going to help you help them with our list of the Best Gift Ideas For New Homeowners.
The Season of Giving
Christmas is a fantastic time to show a stressed out family at the end of their move, you are thinking of them. Give a new homeowner something to make the holidays a bit more enjoyable as they settle in and make brand new memories in their home, like a bamboo cheeseboard. With holiday parties, friends, and family visits a cheeseboard is a perfect way to serve a filled home quickly. Not only is it perfect for the holidays, but the new homeowners will love bringing it out at all their future get-togethers.
Celebrating Another Year
Maybe one of the new homeowners moved amidst a birthday celebration. This is also the perfect opportunity to celebrate another year and a new transition. A perfect gift for this individual could be a wish jar. Celebrate your loved one with a jar filled with wishes you hope for the family to experience in their new home.
This can be an exciting activity for many people or just a few. Write sweet thoughts, bucket list items, or shared memories for the homeowners to reflect on during this exciting time.
Best Gift Ideas For New Homeowners: Gift Guide
There are plenty of ways to treat new homeowners to a bit of comfort during this transition. You can provide them with some fantastic technology to upgrade their house a bit, like the Amazon Echo or Fire Stick. If you are looking to provide comfort, try a welcome basket or warm blanket. Maybe they are especially excited about the new kitchen, gift a new cookware set or a cheeseboard. Whichever way you decide to go, we have provided a list of the best gift ideas for new homeowners.
The perfect gift for any new homeowner is a goodie basket filled with lots of wonderful treats to enjoy in their new nest. The family can snack on them while they move or set some out for their housewarming party. These high-quality snacks are sure to provide some tasty memories.
A Fire TV Stick is a fun addition to any home. With this Fire Stick, you can browse tens of thousands of channels, apps, and other streaming networks. This remote comes with Alexa's Voice so you can easily direct commands with a familiar response.
Prepare the new homeowners for a lot of fun times in their new kitchen with a cookware set. Whether this is their first kitchen or they are looking for a fresh start, a cookware set will always come in handy. This cookware has a nonstick ceramic coating, dishwasher safe, and oven safe.
Give the new owners an upgrade with an Amazon Echo. The Echo will control multiple aspects of their new home, from music and calls to alarms and smart home devices. The Amazon Echo makes it super easy for anyone to feel right at home when everything works.
Give the new homeowners something they can cherish forever. This House Warming Gift Jar gives all of the homeowner's friends and family the chance to share a wish, a memory, or just some love. This gift will have the new homeowners looking back at this time with fond memories.
As soon as you become a new homeowner you are excited to decorate and welcome all your loved ones. This means more parties and holidays hosted at this new home in need of some love. Give the gift of a cheeseboard and cutlery set for all the fabulous gatherings sure to take place.
Being a new homeowner you may arrive at your new nest with very little, making it feel cold and empty. Gift your loved one something to snuggle with as they begin to turn their house into a home. It is super soft and sure to warm up any cozy night.
Before You Buy
When it comes to buying a gift for a family in transition it can be difficult with all the chaos going on in their lives. Think about what sort of gift you would want to give the family first. Are they really tech savvy? Are they downsizing? Or is this a couple buying their first home? Consider these factors when trying to decide the perfect gift. For example, first time home buyers may love a cookware set for their spacious kitchen, but a couple moving with their own kitchenware may appreciate a welcome basket more.
Picking out the perfect gift for new homeowners can be challenging. Often times, the homeowners won't know what they need or want until they are in the moment. After reading the best gift ideas for new homeowners, you will know what they would love even before they do.