With more and more people cutting the cord and canceling their cable subscriptions in favor of streaming services, it's pretty safe to say that the way we consume our media is forever changing. If you want the very best in television and film home entertainment, but you don't want to have to pay tons of money each month to get it then you are going to need to invest in some streaming opportunities.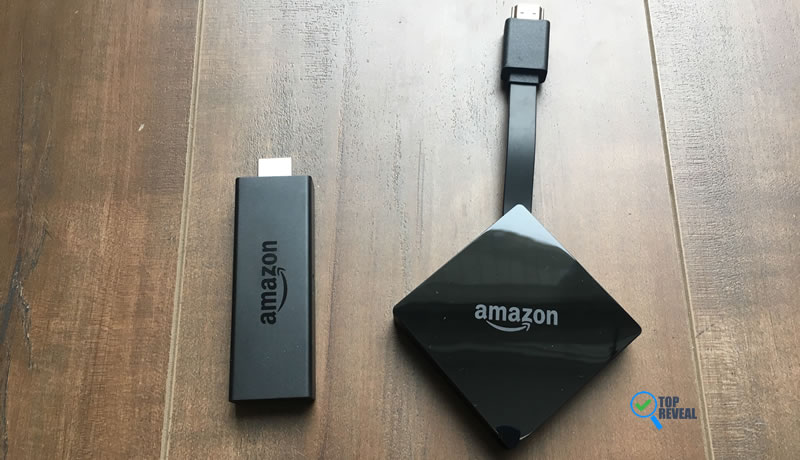 That is exactly where the Amazon Fire TV comes into play. Today we will be looking at two versions of this impressive streaming device to see which one of them better fits the needs of your family.
While we will be taking a pretty in-depth look at both of these products in the coming paragraphs, I can tell you right now that as far as I am concerned, the Fire TV with 4k comes out a little bit ahead here. If you want the very best picture, and a slew of excellent features, then there really is no beating this product.
Of course, that is just my opinion. You can decide what you think for yourself as we now dive in to take a close look at two great products. Read on for a guide to the FireTV 4K VS. Fire TV Stick!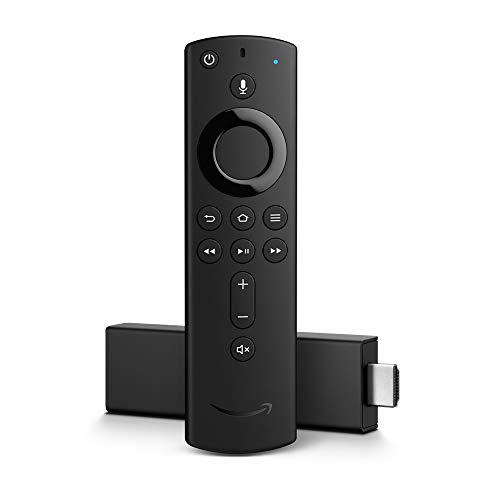 You will, of course, recall the Fire TV with 4K. I mentioned earlier that it was our pick as the top choice between these two products. That remains the case, but lets now take a look at a few of this device's choicest features to see if it works for you.
4K Enabled
Perhaps the choicest aspect of this device is illustrated in its name. If you have the hardware that makes 4k viewing possible, you are definitely going to want to make the most out of it and this device is going to help make that happen.
This iteration of the Fire Stick is capable of rendering high caliber, 4K images on capable equipment so you can enjoy a picture that is as clear as real life on your 4K TV. If you are serious about your picture, you are definitely going to want a device that has these capabilities.
Alexa
This is an Amazon product, and you can always bet that when that is the case you can expect Alexa to factor into the mix somehow. While this device isn't quite as Alexa enabled as some of Amazon's Echo products, you are nevertheless still getting access to plenty of Alexa's most popular and useful skills. With this device,
Alexa will give you the ability to control your streaming content through the power of your voice.
Enabled
Finally, with this device, you are going to be able to access all of your favorite streaming services through one simple menu. Of course, you will need separate subscriptions to these services, to begin with, but if you do have them, you will be able to utilize services like Hulu, Netflix, PlayStation Vue, and more.
Ultimately, making streaming easy is the principal function of this device, so it is nice to see how comprehensive your options and opportunities are.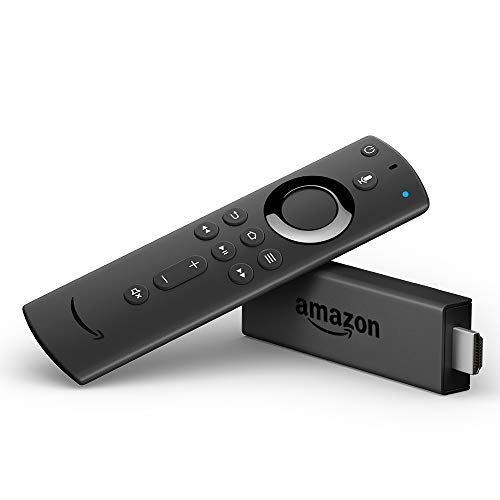 The Fire TV Stick is the predecessor to the last unit that we looked at. While this product is a little bit older and simpler, it still manages to be a very capable product and it even benefits from being more affordable than the other model.
Now, let's once again take a look at the impressive features of this unit to see if it is right for you.
Affordable
One of the best things about this product compared to the last one that we looked at is that it is generally a lot less expensive. Everyone has a budget, and if yours requires that you take a more frugal approach to this purchase, you can still wind up with a great product that is loaded with plenty of valuable features .
Alexa
One of the things that I like about this product is that even though it is a lot more affordable than the last unit that we looked at it is still capable of plenty of the most desirable features, including Alexa skills.
While previous iterations of the Fire Stick have been relatively basic, this unit is the first of the product line's entry-level models to include Alexa capabilities. As a result, you are going to be able to queue up your favorite shows through the power of your voice the same way that are able to with the 4K edition.
Once again, the great thing about these devices is that it makes searching for your favorite shows about as easy as possible. The Fire Stick compiles all of your streaming services into one easy to navigate home screen, where you can search for your favorite shows, more even receive suggestions on what to watch next.
What these 2 Fire TV have in Common
These devices actually have a lot in common. Both are Alexa capable, both compile your streaming services into one convenient menu, and both are portable enough to allow you to take your streaming services on the go, as they are compatible with most modern televisions.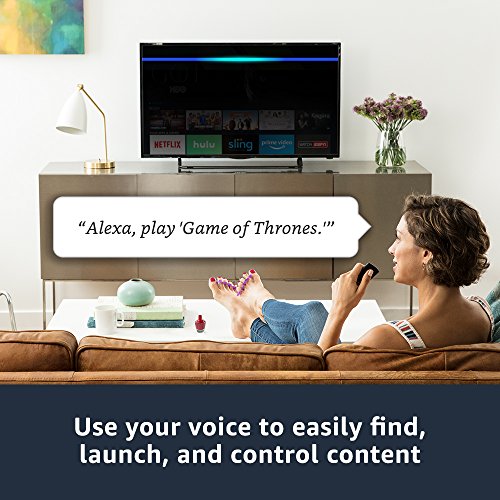 If you are looking for any of these basic features, you will be able to get them through either device. Let's now take a look at a few of the things that makes these units different.
How Fire TV 4k and Fire TV Stick Differ?
Ultimately, when you are deciding between two products it is the things that make them different that will ultimately help you to make your final buying decisions.
Prices
One of the first things that you will notice in terms of differences between these products is their prices. While it is difficult to make precise statements on price (as it fluctuates so frequently) the FireTV 4K tends to be on the higher end of the price spectrum, while the FireStick is actually a relatively affordable device.
If picking up a good device without breaking your bank is a priority, the Firestick is probably going to be the product for you.
4k Quality/ Picture Quality
However, if you are willing to look past the hike in price, the FireTV 4K is not without its perks. The biggest and most important difference between these two products is that the 4K is obviously more capable of delivering really incredible picture quality.
In order to fully utilize 4K features, you are going to need a television with 4K capabilities. If that isn't your situation, you probably aren't going to have much of a need for this product.
However if you do have a 4K television, you are probably going to find this product to be  worthwhile purchase. The 4K capability of the FireTV is going to allow you not only to get better picture, but also better sound. As a result, you will get the very best viewing experience possible.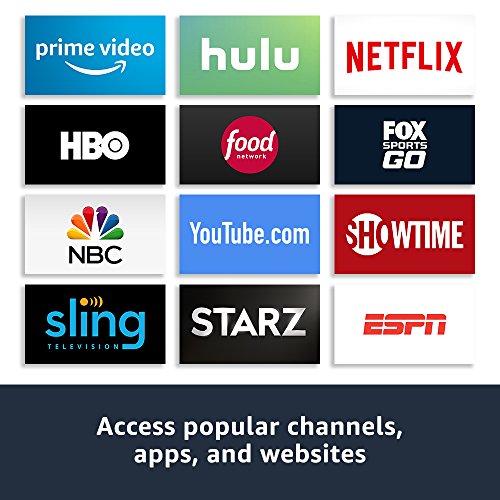 Additionally, the FireTV is HDRI capable. The HDRI capabilities is going to help enhance the colors of your veiwing experience so that the picture is even better than it otherwise would have been without it. The FireTV is also a little bit more comprehensive in its access to Alexa.
While the set of skills that you will be able to enjoy with either product is pretty much the same, the FireTV is notably smoother in the way that it allows you to navigate Alexa's skills and services.
These things aside, the two products are actually quite similar. The upgrades that the Fire Stick have endured that give it Alexa capabilities make it a really attractive, budget friendly option compared to its predecessor, and it also serves to close the gap between the differences of these two products.
The biggest difference between the FireTV and the Fire Stick is definitely in the picture quality. As a shopper, you will simply need to decide whether or not that is something you are willing to pay more money for.
Conclusion:
As you can see, both of these products are pretty awesome. In fact, if you are a streamer, they really are a must have. The question isn't whether or not you should get one of the Fire products, it's which one you should get.
And so the question remains: which of these products is right for you? The answer depends mostly on your needs and your situation. Are you a streamer that just wants the ability to bring your favorite shows on the go with you, or even just consolidate all of your streaming services into one easy to use menu? If so, you may want to stick with the classic, simple Fire Stick.
However, if you are looking for more in way of features and picture clarity, and you don't mind paying for it, the 4K TV is going to be more in line with your needs.
Regardless of what you decide on you are going to get a great product that will change the way that you watch TV.

[rwp-review id="0″]