Everyone knows the sound of their own doorbell – but doorbells have never undergone a transformation quite like this one. Video doorbells have brought an old, useful technology into the future using state of the art equipment that will make you wonder how we don't have flying cars yet.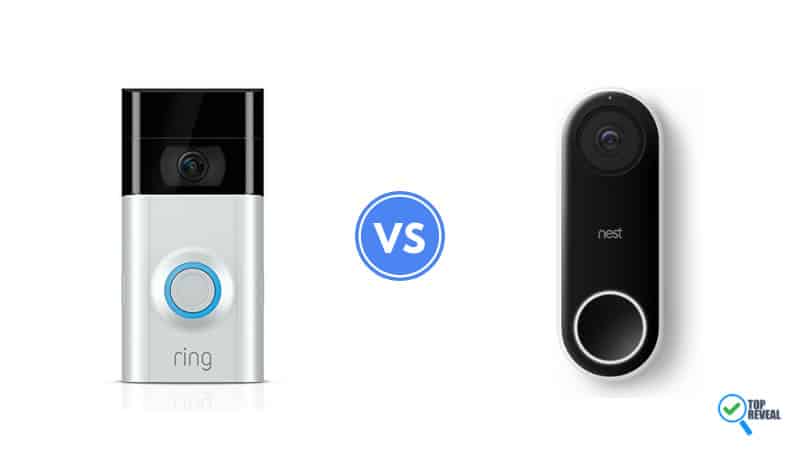 Today, we're looking at two of the best video doorbells out there with the Nest Hello vs Ring Video Bell 2. While both of these options are incredible you may find that one suits your fancies more than the other.
What's a Video Doorbell and Why Do I Need One?
A video doorbell is exactly what you would expect it to be. Take the doorbell that your visitors use to let you know that they have arrived and strap a camera onto it. The cameras used in these pieces of equipment are of the highest quality – and your doorbell can still be used by those who are standing on your doorstep just fine. It's also an industry standard that your doorbell feature two-way talking capabilities that let you speak to your visitor from no matter where you are using your smartphone. These doorbells are often larger than you are used to seeing in a traditional doorbell but with a sleek and modern twist.
But here's the real question: Why should you want one? Truly, the answer is simple: peace of mind. Having a live look at your front doorstep is key to taking your home's security to the highest it can be for your whole family. In fact, studies have shown that the most poorly secured entry point to your house is actually your front door! So, with a video doorbell, you can have a constantly vigilant watch of your front door that you always have access to, no matter where you are. (Yes, that's right, on your phone, all the time! Keep reading!)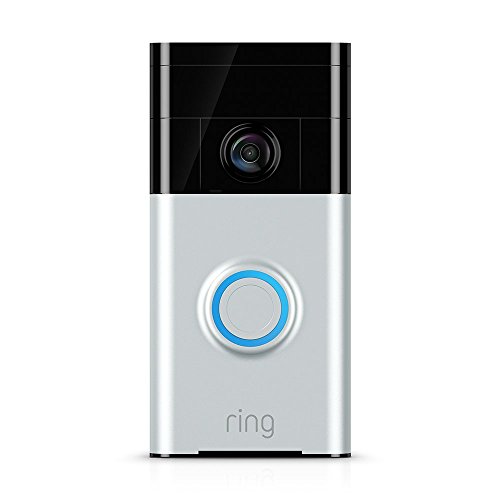 The Ring 2 is the next big item that you should use to upgrade your home. Whether it be for security, curiosity, or as a party trick to use with your friends, the Ring 2 is as good as it gets. You're about to see how it is packed full of every piece of tech that you could desire in such a product.
The Best Camera in the Game
When you are looking for a video doorbell, you might want to check that the actual camera is a fierce piece of manufacturing. This is the heart and soul of the "video" part of your video doorbell, is it not? Well, luckily, the Ring 2 features some of the best eyes in the video doorbell space.
The camera is a 1080HD, wide-angle, weatherproof lens with night vision capabilities. With all of that under its belt, you know you're going to find out just who is at your door – even in a storm at night.
Smart Phone Connectivity
Once your doorbell is connected to your home's WiFi, you can use the cloud to access your doorbell's camera right from your phone. Live View lets you check in on your front doorstep whenever you want, the motion-activated alerts are convenient for when you are away on vacation (or just at work!), and the app itself lets you configure your camera for perfect performance.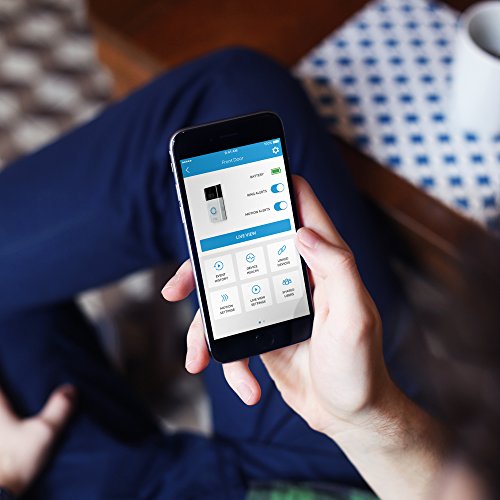 Our favorite feature on there is the zone personalization that lets me turn off the motion alerts that come from the sidewalk like our old video doorbell did…
Meet the Nest Hello
Now, stepping up to the plate is Ring 2's rival: the Nest Hello. As you'll see, this product is plenty formidable as a top of the line video doorbell that anyone would be lucky to have. Let's show you why.
A Camera that Just Does More
While Nest doesn't try to claim that their camera produces the sharpest video on the planet, they certainly do make sure that you know exactly what you are looking at with some features that other video doorbells don't take into account. The 4:3 HD lens has a wide angle that lets you see who is at your door from head to toe with HDR filtering that allows you to see details in both dark and bright areas of the screen. This is something that other major video doorbells have issues with and keep customers from knowing what their visitors' faces look like.
Incomparable Live Features
Of course, this video doorbell lets you take a live look at what's in front of your house through your smartphone at any time. But it also does for more than that, going beyond what competitors claim to do. For instance, facial scanning technology allows this camera to give your family and friends special alerts using its microphone – and allows you to set prerecorded responses to anyone else. That some interesting bit of functionality that you didn't even think of, huh?
Nest Hello versus Ring Video Bell 2: The Differences Between the Two
But, of course, you aren't going to end up needing two separate video doorbells. At the end of the day, you need to pick a winner in the Next Hello vs. Ring Video Bell 2 matchup. Here's our list of differences for these two doorbells so you can figure out which one is right for you.
What They Look Like
To put it simply, the Nest Hello looks nicer. If you're into this type of technology, we're also willing to bet that you want your new toy to look lovely as a part of your home's façade. In that case, a quick look at both of these products will show you that the Nest Hello is a truly remarkable looking piece of manufacturing. While the Ring Doorbell 2 still does look great, the Next Hello is going to be tough to beat in this regard for years to come.
The Cameras Themselves
While both companies claim to have the better camera, both are outstanding. However, we should note that they are indeed different. The Nest camera has a 160-degree field of view with a 4:3 aspect ratio and HDR that lets you see whatever is on your doorstep perfectly. The Ring Doorbell 2 has an HD camera with a 180-degree lens that may be a little bit sharper than the Nest option – but might falter in low light situations.
Either way, both have their strengths and weaknesses and it is important for you to find out which is better in your case.
Google. Vs. Amazon
If you're picky about your big name tech, then it's possible you may want to choose between a company backed by Google and one backed by Amazon. In this case, Google is the owner of Nest technologies while Amazon owns Ring.
For both of these video doorbell companies – and their customers – this is good news because it ensures that both of these companies will be providing their services for a long time and be using the best tech. However, you may be a fan of one company over the other so choose wisely!
Face Recognition vs. Person Recognition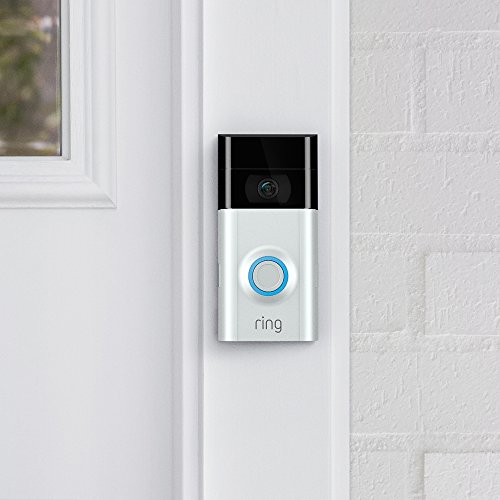 This is a way that Nest specifically outshines the competition. The Nest Hello is the only video doorbell that features facial recognition to point out to you who exactly is on your doorstep. It can recognize faces and deliver custom messages to them or let you know the name of who is at your door if you aren't home.
In the case of the Ring 2, it can only tell you that someone is at your door – but not who. It recognizes motion and people just fine, but, if you are looking for a more specific answer than that, you'll want the Nest Hello.
Power Options
While this may not be the deciding factor for many in their video doorbell choice, it may be for you. The Nest Hello can only work off of a hardwired connection to your existing wiring while the Ring 2 can work off of both hardwiring and batteries.
For some, not having to mess with wiring makes it easier to set up their doorbell so they just use the batteries of the Ring 2.
If this isn't a concern for you in particular, no worries. But, because it can be of extreme importance to some, it is important to mention.
Wrap Up
As it turns out, this battle of the doorbells isn't exactly a David and Goliath type of story. Both of these video doorbells are Goliaths and you would be right to choose either of them. The subtle differences between these two doorbells are what make each of them great in their own way. Both are going to feature awesome cameras, live alerting, motion detection, and two way communication.
But there are also stark differences between the two choices in the Next hello vs Ring Video Bell 2 conversation that make them interesting in their own ways. Only you can decide the winner, folks, and we hope you have a good time with your decision!