If you are a parent, you know the importance of giving your kids a cool and comfortable space to hangout in. Your children are amazing and unique. They deserve a space that is equally amazing and unique.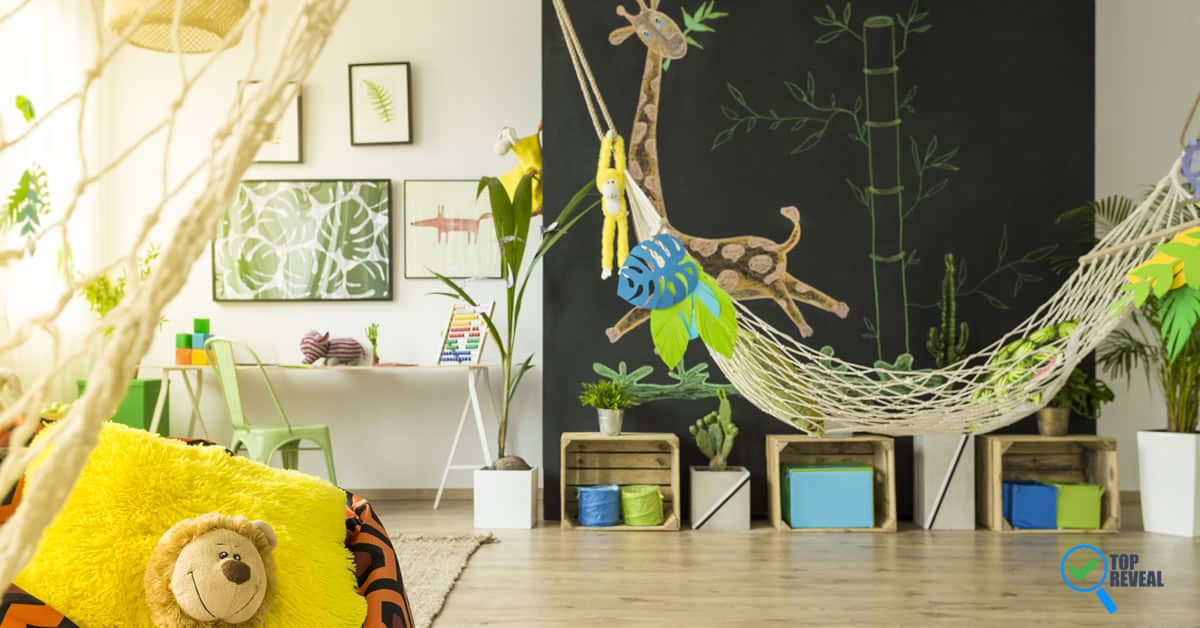 So, how can you make sure that happens? That is the question we will be setting out to answer today. Read on for a bunch of awesome ideas for how to make your kid's room pop.
1. Bulletin boards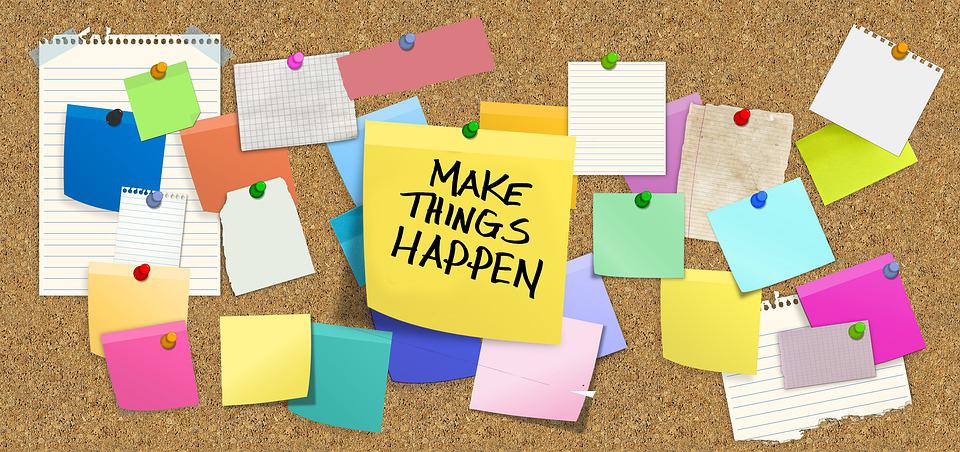 Your kids have interests. You want to facilitate them. One of the best ways to do this is to find a way to remind them of cool experiences they've had that they would like to replicate again in the future.
Think about putting up a bulletin board and hanging up snapshots of cool memories. It will help your kid reflect on the past and look forward to the future.
2. Open up the World To Them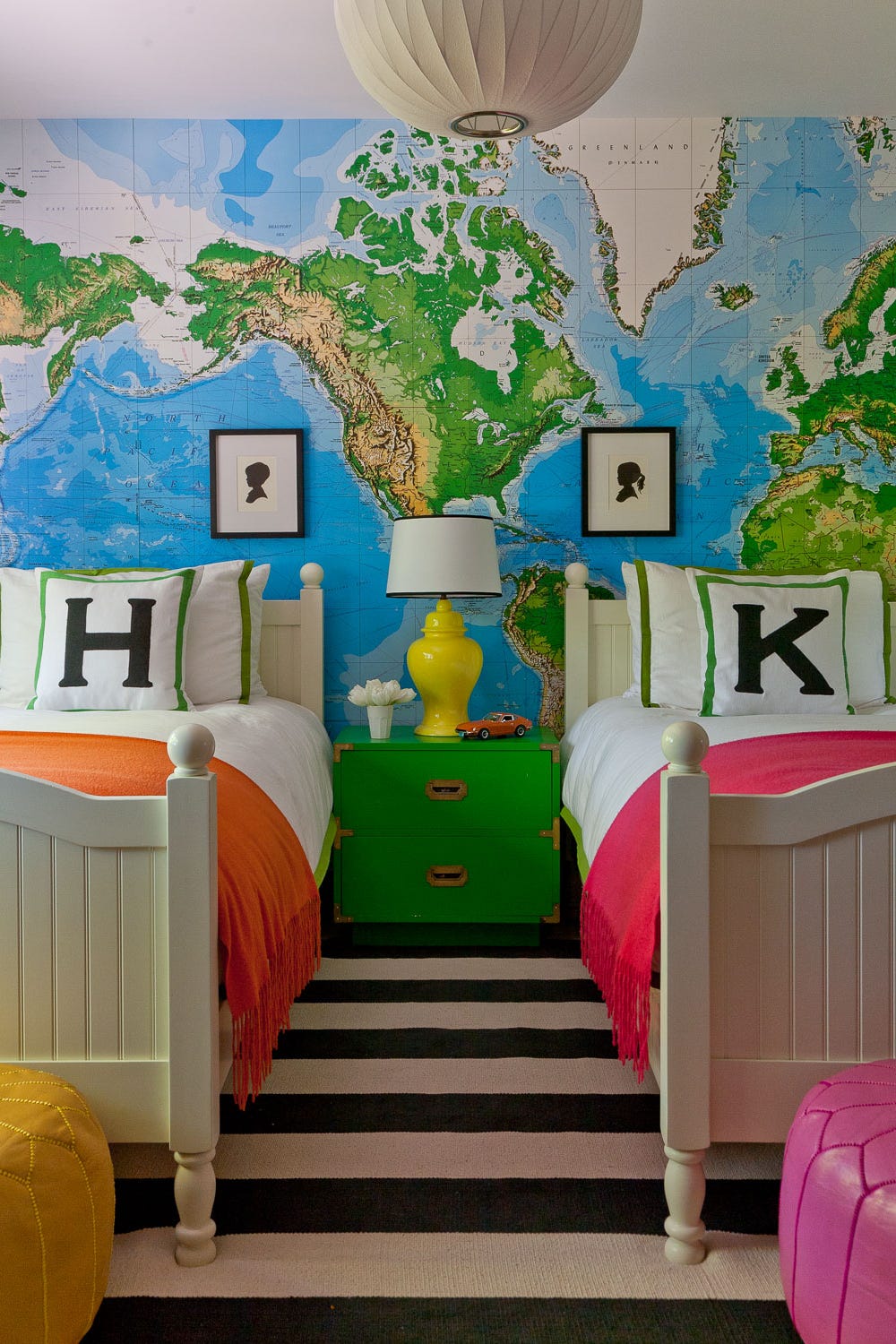 Elle Decor
Globes are a perennial staple of most offices. But who says maps need to be boring and stuffy? Open up the world to your kids by presenting a map of the world in a fun way in the room. A poster, throw rug, or mural can provoke curiosity and look very cool.
3. Animal Planet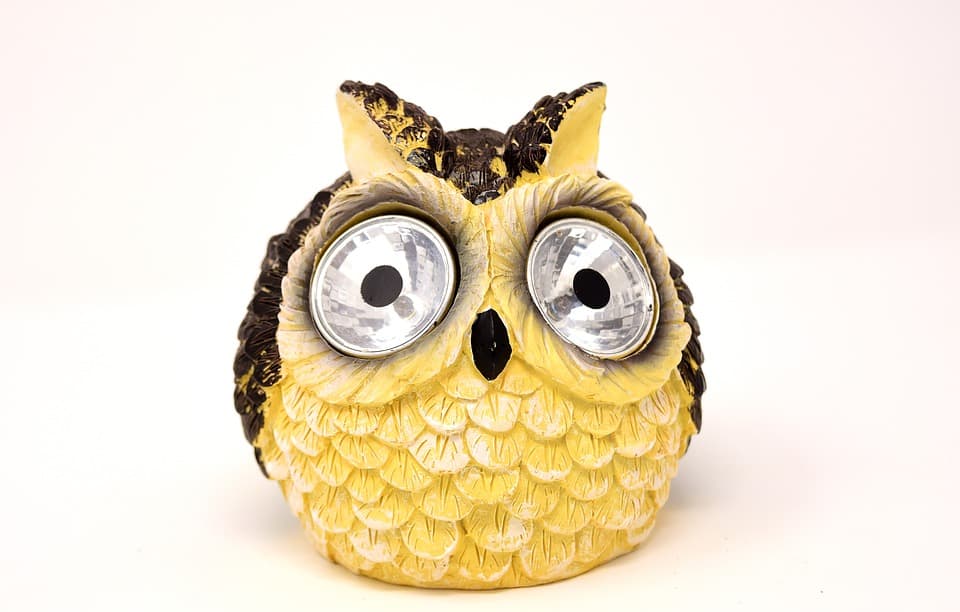 Animals are cool and educational. The nice thing I that there are loads of different animal based kids decorations out there so it is really easy to maintain a theme.
4. For the Win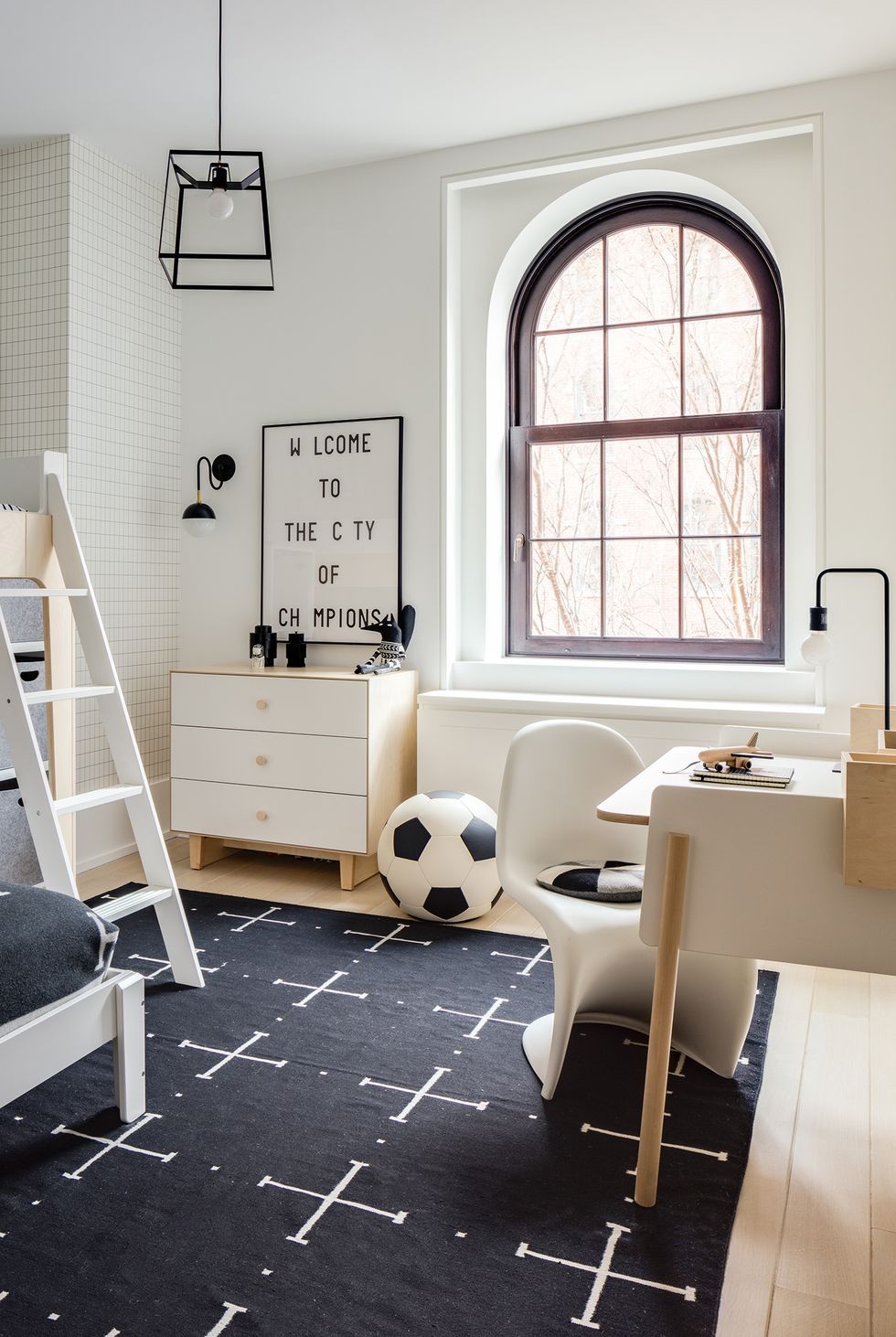 Source
Sports are a great love of many children. The good news is that there are lots of ways to work within a sports theme. Get creative and make your kids favorite game come to life in their room.
5. Put Your Own Stamp On It

Source
Last but not least we have the cardboard letter cutouts. This idea is great because it is yet another option that also doubles as a cool craft project.
You and your kids can cut out cardboard letters, color them, paint them, decorate them, and then hang them up in the room to spell out their names, or some other message that is meaningful to your family.
6. Canopy Bed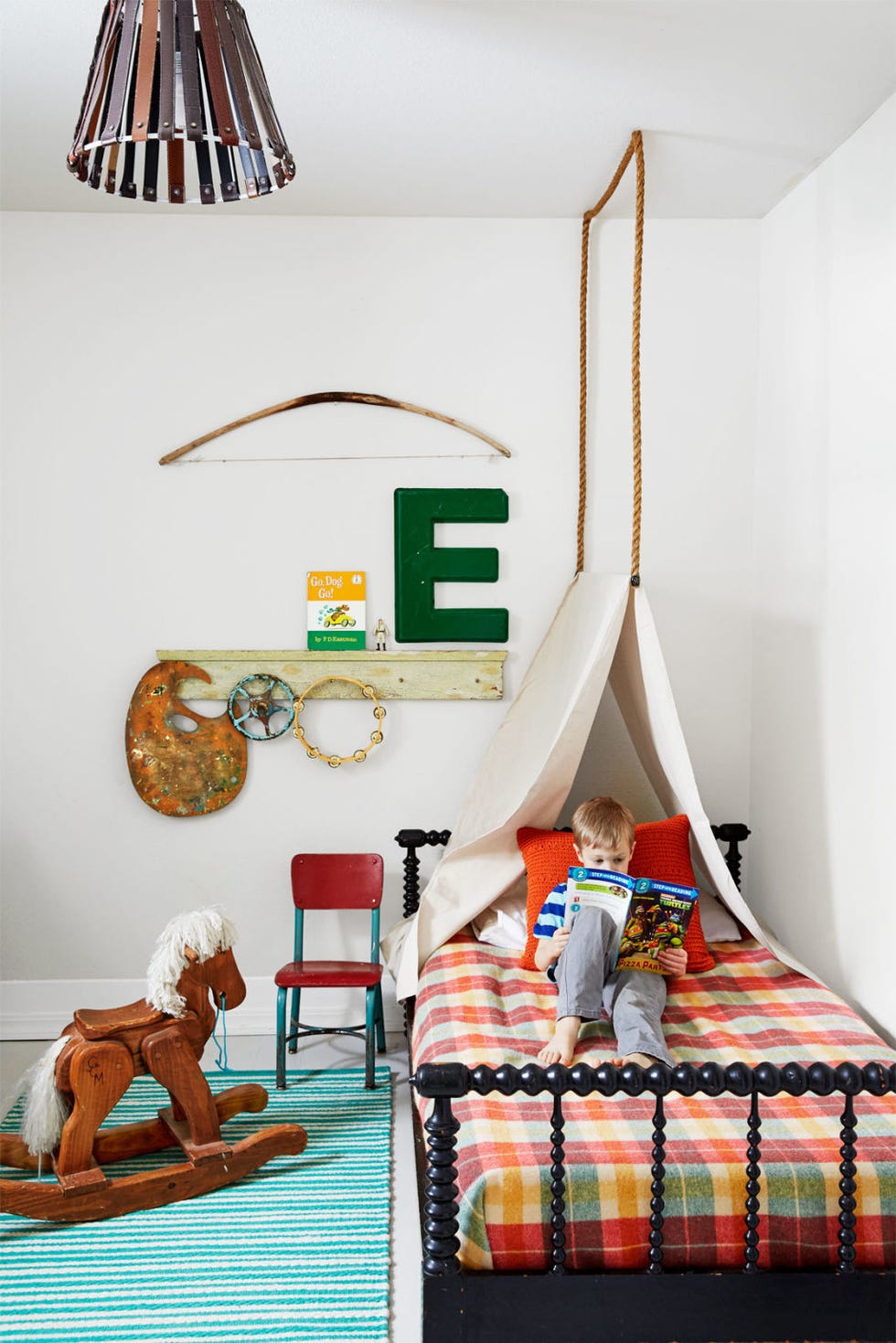 Country Living
A canopy is a cool looking way to spark your child's imagination. Its easy to do yourself, or, you can buy a pre-rigged option for a relatively low price.
7. Second Hand is Twice as Cool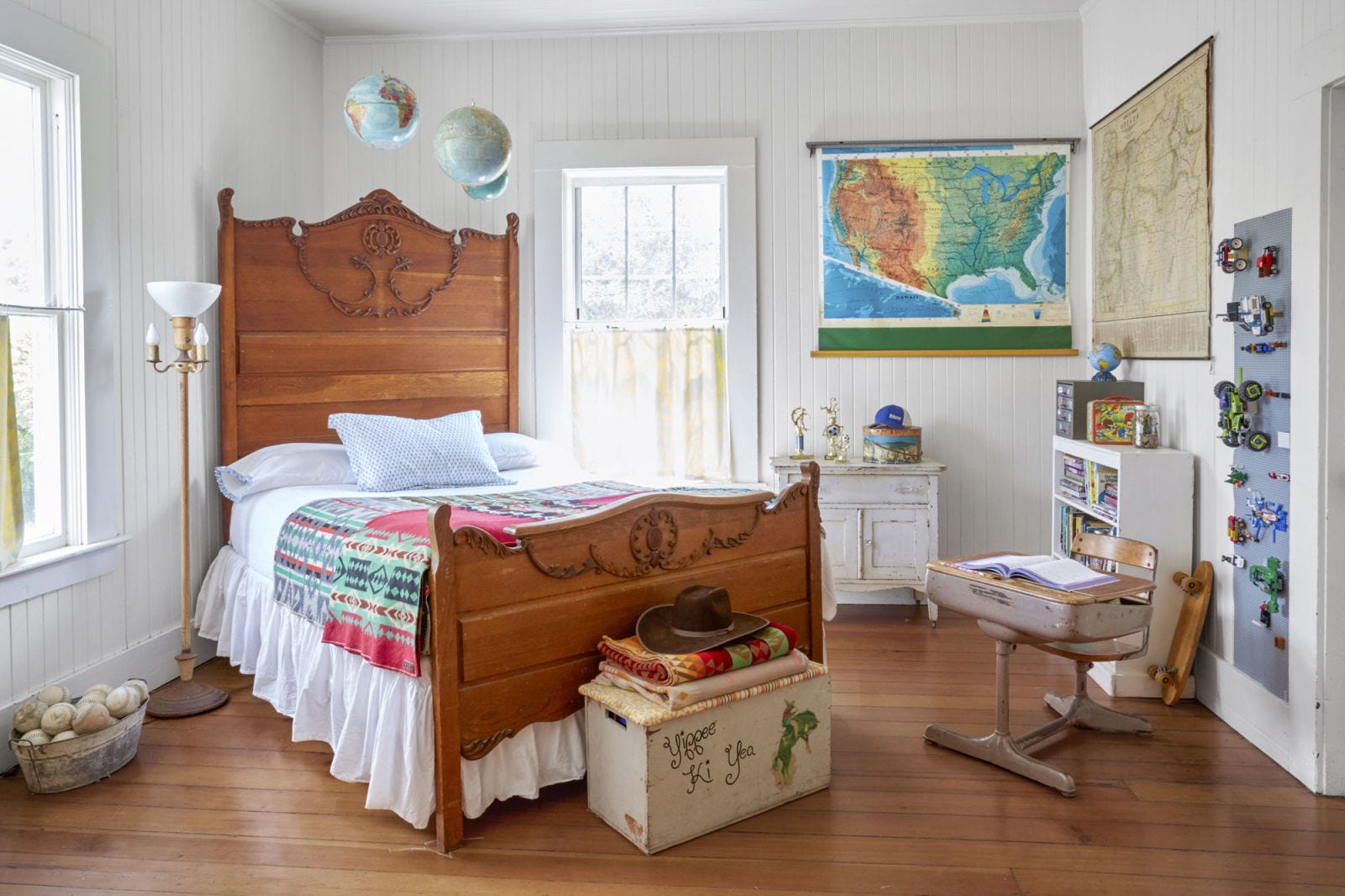 Source
There is nothing wrong with second hand furniture. It's classic, elegant, and often build better than today's furniture.
Buy smart and you can get a consistent theme going throughout the room.
Or, if you would rather than mix and match that is cool as well. Eclectic is a buzzword in home décor.
8. Take Pride in the Things That Matter the Most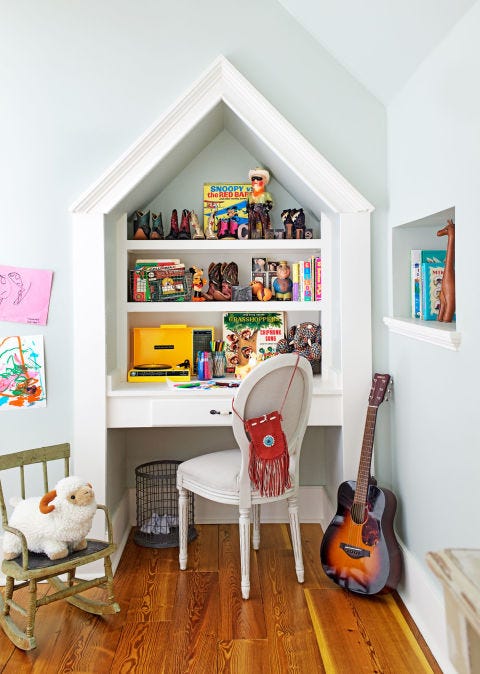 Country Living
Remember that décor is also about taste. But in this case, it isn't your taste that counts, it is your kid's preferences that matter the most here.
And what do kids love? Toys! Pu the toys out on the forefront in a place of honor. Shelves, cases, etc. Granted, it's a display piece that will get changed up a lot, but then décor is a fluid art.
9. A Culture of Learning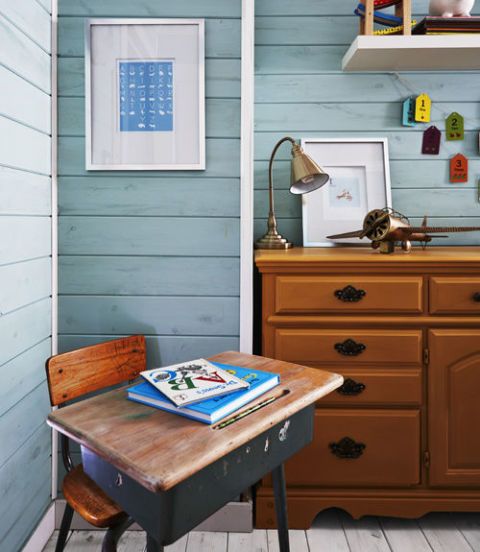 Source
Old school desks look really cool, and they have a practical application in your kid's bedroom. Give your kids a designated place to study in the room. It's effective, and then they have the rest of the room to play around in. It's a win, win!
10. Get a Cool Bed

Real Simple
There are lots of cool beds out there. Race cars. Forts. You can buy an interesting frame, or even make your own modifications to a regular one, depending of course on how handy you are. The nice thing is that you can do as much or as little with this one as you want.
11. Chalkboards are back!

Source
The chalkboard may be basically extinct in the classroom, but that doesn't mean it is without purpose. It has great application in the world of home décor. Chalkboards can be used to keep to a schedule, make art, or really, do whatever you want with.
The nice thing? You can hang a chalkboard in a room for about ten dollars if you shop at the right place.
12. Think Retro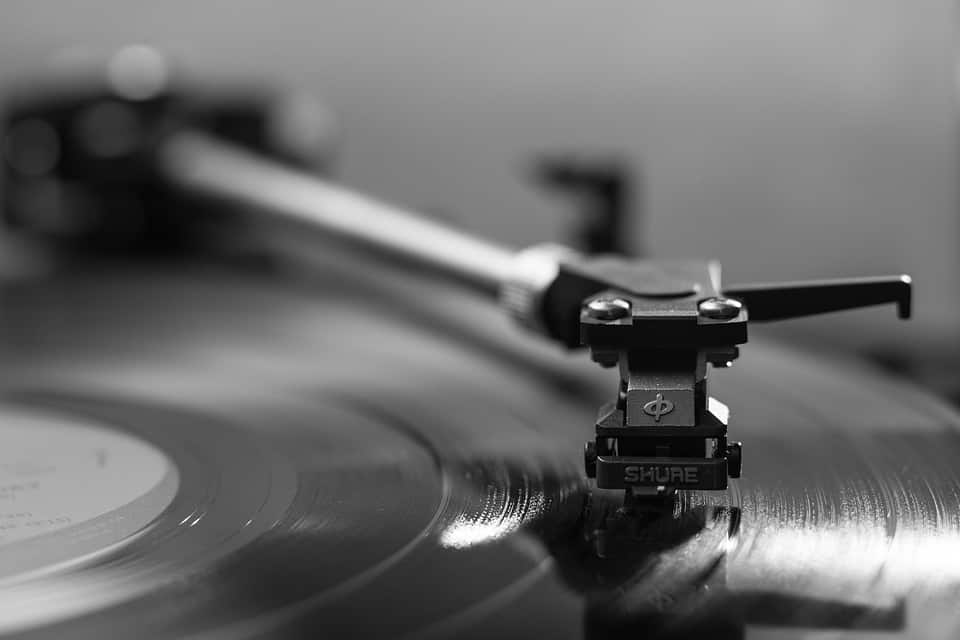 Kids always have their faces glued to their iPads, iPods, iPhones. You name it, they ihave it. Wouldn't it be nice to put the screens down every once in a while? Think about getting your kid a record player for their room.
They are so retro that they are hip now, and with the right tunes they might just help them appreciate something that doesn't have a screen.
13. Paper Lanterns

Source
Paper lanterns have actually gotten quite a bit of traction in the world of kid's room décor in the past few years. They are cool looking, they are relatively easy to do, and they also double as a fun craft project.
You can do whatever you want with a paper lantern, but this "hot air balloon" idea is pretty cool.
14. Book Shelf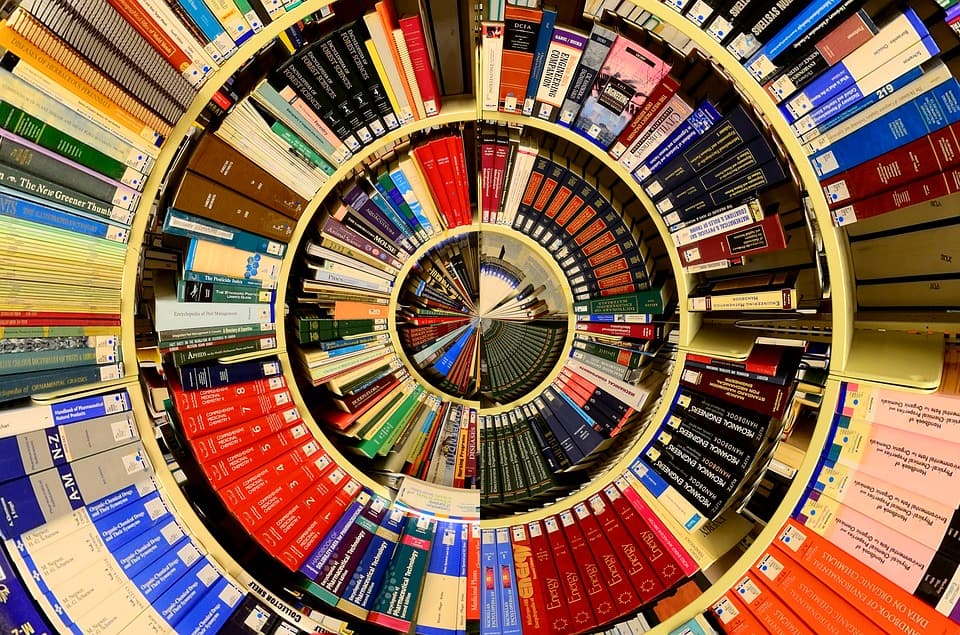 It is important to establish a culture of reading in your home. What better way to do that than to set up a book shelf in your kids bedroom?
For bonus points, you can even repaint it with them so they feel a personal connection to it.
15. Shoe Organizer

Idea Hacks
Shoes need organizing. While that's not inherently fun, a little bit of creativity can go a long way. This picture depicts a crate turned over on its side being used as an organizer.
This option rocks because you may be able to find a crate for free if you know where to look.
16. Their Own Art!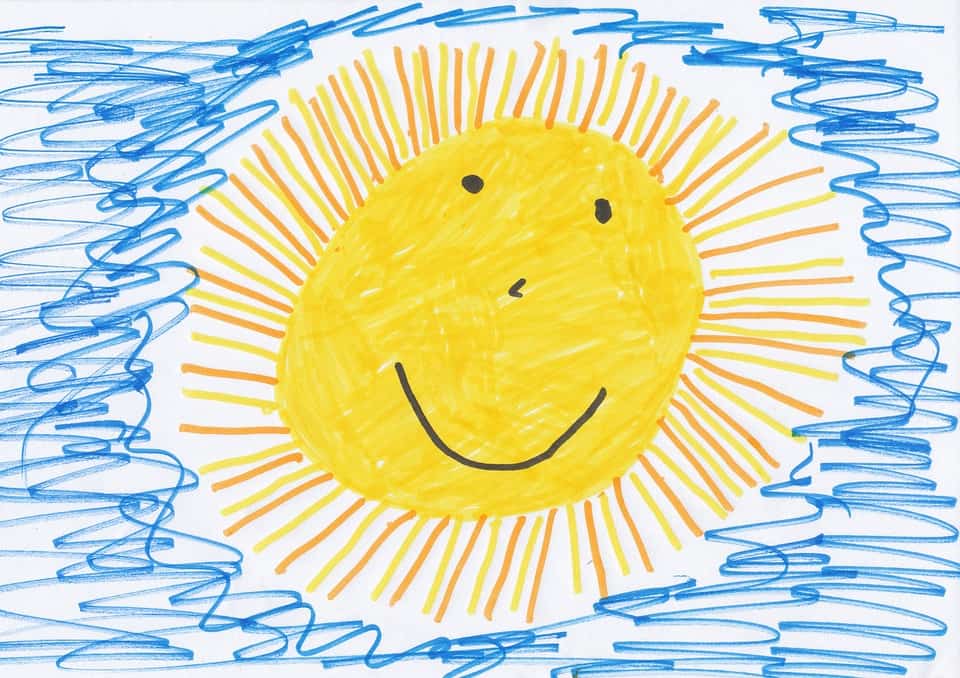 If you have a child with a flair for the arts, think about encouraging that by giving their work a special place in their room. Display their pictures the same way you would any other piece of fine art!
You can hang them up in frames, or if you want a more budget friendly option, a little bit of masking tape will do the trick.
The art will give the room personality, and foster the creativity in your child.
17. Your Own Art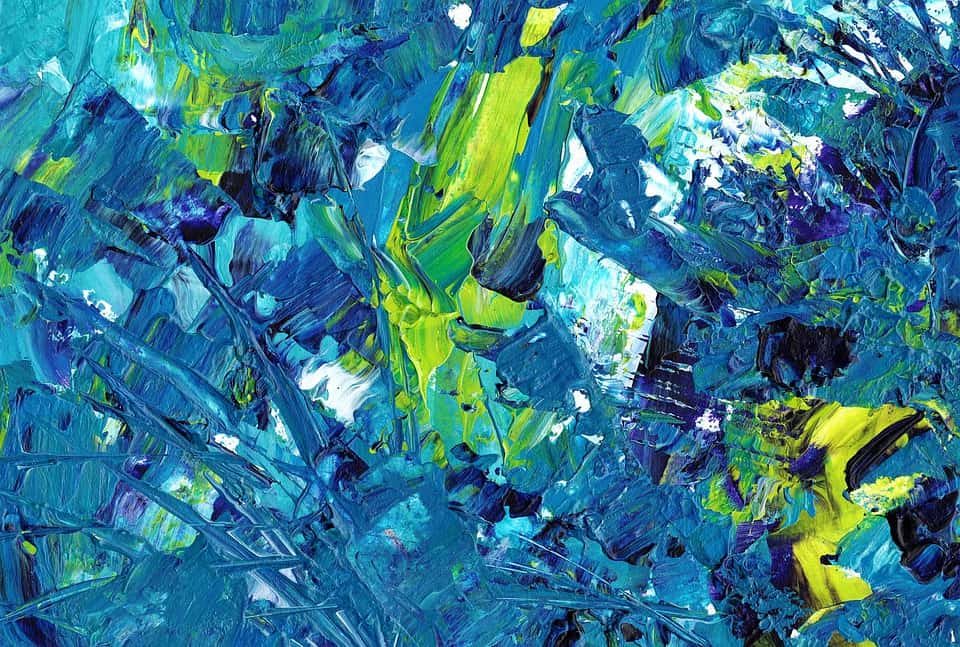 It can also be nice to make a picture for your own kids to hang up in their room. You can go the paint by numbers route, or color outside of the lines to create something truly special for your child's room.
Some do it yourself art may be rough around the edges, but its unique, affordable, and a sign of your love.
Conclusion
So, that is that. As you can see, it isn't all that hard to get your kid's room looking awesome. All of the options that we have illustrated today are affordable, and simple enough for most people to do with ease.
It's time to take the décor in your kid's room to the next level. It's fun, it's easy, and the result is happy kids with a true sanctuary to call their own.