Teenagers can be impossible: one minute they think you're the coolest parent/aunt/mentor and the next they want you to drop them off 3 blocks away from their friend's house. But there is one way guaranteed to get you on their cool list: by getting them the perfect gift for their birthday or holiday.  And with our list of 15 awesome gift ideas for teenagers, finding that gift just got a whole lot easier!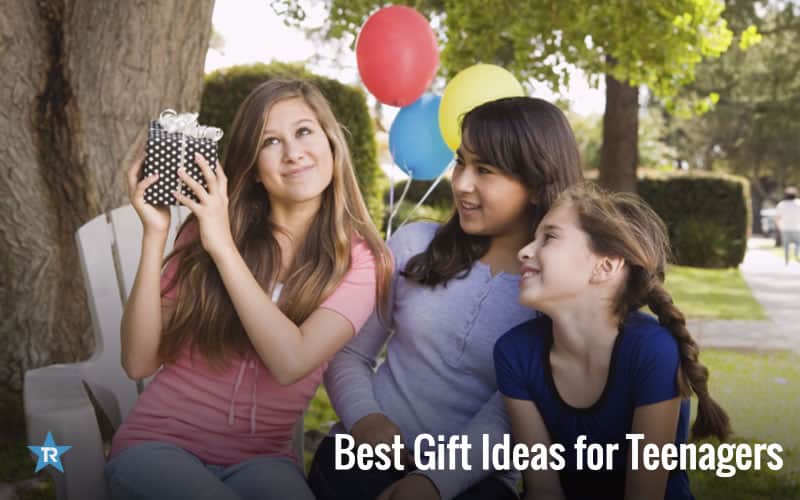 15 Awesome Gift Ideas for Teenagers
For Him: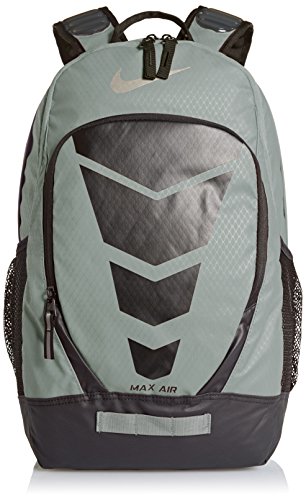 Your boy will  love this backpack from Nike! It has several compartments to keep their books, clothes, tablets and even sunglasses safe and sound. And with its classic graduated gray look, it will match anything he wears!
Teenage boys are always looking for
a new pair of sneakers! So, give them what they want with these s Levis Men's Stan Buck II Fashion Sneakers. This footwear features
comfort and style
with its textile exterior and rubber soles.
The insoles provide superior support and stability and are easy to clean. Plus, they're available in different colors: black, white, gray, red, or navy.
Is your son or nephew a certified workoutaholic? If so, get him this new duffel bag from Nike! The Nike Brasilia 6 Duffel Bag is a polyester-made case which can hold various gym stuff of all shapes and sizes.
Its main compartment is spacious enough to hold extra clothing,a towel and even footwear, while the mini pockets can hold smaller objects, like a wallet or phone. Also, this Nike Brasilia 6 Duffel Bag has a well-ventilated end pocket to put your damp after-gym items.
Oooh, a cool timepiece sounds like a perfect gift! So, give your teenager one from one of the best brands, Casio. Their Men's G-Shock Classic Analog Digital Watch has a sporty look and functionality that he'll love. It can be used on outdoor adventures and activities and is shock, magnetic and 200M water-resistant, making it useful no matter where he goes and what he does.
For Her
Girls never say no to dainty, trendy jewelry. So, give her this fine Bohemian multilayer necklace from SUNNOW. This necklace features 3-layers of elegance with its gold color and minimalist look. Each layer is made with quality alloy and has a feminine and fun look.
This SUNNOW Bohemian Multilayer Necklace complements any outfit-of-the-day so your teen is guaranteed to wear it every day!
Does your teen love sporting a simple outfit and a statement piece? Then get her these Kenneth Jay Lane Double Black and White Drop Earrings so she can look simply stunning.
These earrings will give her a simple but elegant look with their gold plated clips and black-and-white print design. Versatile and fun, she can wear these Kenneth Jay Lane Double Black and White Drop Earrings with any outfit, during any season and on any occasion.
Need a nice sweater to keep your teenager warm? Sounds like the best gift especially for the winter season! Give your teen this long sleeve turtleneck pullover sweater from Benibos to keep her warm and in style these chilly times.
This sweater is made of nylon and viscose, making it flexible and a good fit every time you wear it. Also, it is available in different colors: gray, green, light blue, purple and red.
A lot of teenagers love this backpack style from Herschel. And it's easy to see why. Aside from its useful big and small compartments, it also features a simple but fashionable look.
The Herschel Supply Co. Dawson Offset Backpack has different storage spaces to put clothes, makeup, a phone, journal and even a laptop. Also, it is made of great quality. So, give one to your girl this Holiday season!
For the girl who likes photography, the Fujifilm Instax Mini 8 Instant Film Camera is the way to go! This camera lets you capture different scenes, sites and selfies and get a print of them in a snap!
This instant film camera is made lighter and thinner, making it more portable and easier to handle. Also, this Fujifilm Instax Mini 8 Instant Film Camera is available in different pretty colors: raspberry, blue, pink, yellow and grape. It comes in a unique Hello Kitty style, too!
For Him or Her
Is your son or daughter into music? Make his/her day gleeful and more special by giving a Yamaha FG700S Solid Top Acoustic Guitar! This guitar is the best pick for your aspiring guitarist because of its nice look and tune.
Also, this acoustic guitar from Yamaha is extremely durable, making it functional in producing great-sounding music even in the years to come.
Make your teen bring his or her good music anywhere he/she goes with this JBL Flip 2 Portable Wireless Speaker! It features a 5-hour battery life and wireless Bluetooth streaming. Also, this wireless speaker's SoundClear technology gets rid of noise and nuisance so they get to enjoy ther music, the way they like it.
This JBL Flip 2 Portable Wireless Speaker has a built-in microphone and AUX connection, too. Therefore, you can stream music from your gadget straight to this speaker.
Get this Skullcandy Uproar On-ear Headphones and see how quick you shoot to the top of their cool list! These headphones sport a lightweight built and an excellent sound quality. They have a built-in microphone so you can take calls with ease.
 Skullcandy Uproar On-ear Headphones are comfortable to use, even in hours of endless music streaming and are available in different colors: locals, camo, coral, navy, and animal.
Give your teenager a Samsung J3 Nova Smartphone on his special day! It has a 5-inch AMOLED screen display that features images and videos in clear and crisp quality. It has a 5MP rear camera and a 2MP front camera.
Also, this Samsung J3 Nova Smartphone supports 3G, 4G and LTE connectivity to keep him/her in touch, anywhere he/she goes. With the features this Samsung J3 Nova Smartphone has, it is truly a great smartphone for the price.
Does your son or daughter love to travel? Give him/her a nice and reliable travel luggage from Rockland Melbourne! It has a lightweight built and 20-inch storage space, perfect enough for a 1- or 2-week vacation trip.
Also, this Rockland Melbourne 20" Expandable Abs Carry-On Luggage is easy to roll and maneuver. It is available in different colors too, like blue, pink, turquoise, orange and sterling.
Does your teenager love to skate? Maybe a nice Penny Nickel Complete Skateboard will give him/her joy! This skateboard is lightweight and easy to ride on. Also, it is available in different vibrant colors: pink, canary painted fade, multi, neo Tokyo and slater glow.
What to Consider When Buying A Gift
There are 3 things to consider when buying a gift for your teenager: style, quality and functionality. The gifts must be in a nice and trendy style; They must be a unique quality presents that will last, even in the years to come. And lastly, your presents must not just look nice, but they should be nice to use or wear, too.
Different Types of Gifts Perfect for Teenagers
Aside from being basic needs, clothing and shoes are great gifts that are perfect for any season or occasion, too! Since these come in different trendy colors and styles, teenagers will surely love receiving one or two.
The best way to complement an outfit is by wearing a bag! So, teenagers usually look forward to receiving such, not only because it is functional, but also because it best suits their style.
Wearables (Watch and Jewelry)
Wearables absolutely belong to every teenager's 'must-have' list! These items keep them in style. Also, wearables make them look dapper, too.
Our teenagers definitely love to receive gadgets especially on special occasions such as birthdays or graduation! So, surprise them with a smartphone, tablet or a pair of headphones.
Lastly, one of the perfect gifts you can give teenagers is a hobby item. This could be a musical instrument, a fishing rod, or even a skateboard. By giving your teenagers some hobby items, they get to explore their skills and potential, and have fun while doing it.
With these 15 awesome gift ideas for teenagers, looking for the best present to give for any season or special occasion has never been easier! Include one or some on your list and start shopping today!
Save