The perfect gift for a woman is not always easy to find. Women are hard to buy for, and they often get gifts that they don't want or need. The best way to get the right gift is by knowing what she likes and dislikes. There are many different types of gifts you can give a woman. Some women enjoy spa treatments while others might prefer going out with friends on a shopping spree, but no matter what type of woman you're shopping for, it's important that you show her that you care about her opinion by asking her first before buying anything. Here are some great ideas for finding the perfect gift! 
Romance 
Always keep the little things in mind! Candlelight, a romantic dinner for two, and flower delivery to surprise her in the middle of your date are great ideas to show your wife how much you love her without spending too much of your money on the perfect gift. This isn't just reserved for anniversaries or Valentine's Day either, you can do something special like this anytime you want so long as it's not overused.
When planning a date night with your wife, ask her what she would rather do: go out dancing or get cozy at home with a movie? Maybe she'd rather have a nice glass of wine on the patio or would prefer having a pool day with you and your kids. By asking her these questions, you can plan an amazing date night that she'll never forget!
Jewelry
Jewelry is the traditional gift that many women love to get. You can purchase jewelry at almost any price range, and it doesn't have to be expensive, either. Of course, gold and silver are always fancy options, but other kinds of jewelry like earrings or bracelets can also make a nice present if you pick the right design.
Jewelry is a great present to give your wife because it can be very personal. You can purchase earrings that have the birthstones of your kids, or a bracelet that has your initials and hers engraved on them. Jewelry like this shows her how much you care about her and what she means to you. If you're not sure what to get her, then a simple necklace or ring will usually do the trick.
Food 
If your wife likes to cook, then consider preparing a meal for her yourself! A lot of husbands like to plan elaborate meals because they want their wives to know just how much they appreciate all the work she does around the house. In addition to being a sweet gesture, cooking her a meal is also a great way for you two to bond over something you both love. You can find recipes online and in magazines, so it doesn't have to be difficult or expensive either! For an extra romantic touch, light some candles and play soft music while cooking. Once you're finished eating, drive your wife somewhere special for dessert or a drink at a fancy restaurant if she has been wanting to try out that new café everyone's been talking about lately. 
Spa Time 
Do you know what your wife's favorite pampering treatment is? Does she enjoy having long bubble baths with candles all around? Maybe she prefers getting massages at the end of a long work week. Whatever kind of spa treatment she likes, it can be a nice idea to give her an hour or two of relaxation by herself.
If you don't have the money needed to send your wife away to a luxury spa resort for a weekend, do not worry! You can also give her an at-home spa experience that is just as nice. Look online for coupons to local salons and eye spas that offer treatments like manicures, pedicures, facials, and more.
Gift Cards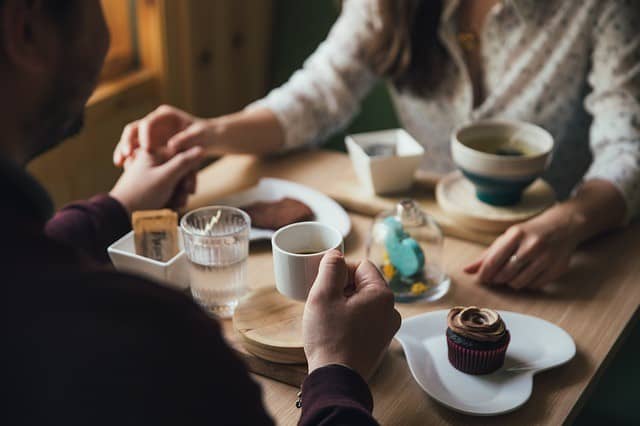 Sometimes it's just easier to give a gift card so that your wife can buy something for herself if she wants. This is a surefire way to make her happy without wondering what type of present you're going to get her. If your wife enjoys shopping then simply ask her which stores she would like to shop at most, but if not then choose one yourself since you know what types of places she likes the most (i.e., bookstores, clothing boutiques, etc.).
The perfect gift can be difficult to find, but not impossible. If you're struggling with what to get your wife for an anniversary or Valentine's Day, consider something thoughtful and personalized. Jewelry is a traditional favorite that many women love to receive, as well as spa treatments at home, so they can have some time alone to relax. Food gifts are also great because they show her how much you appreciate all the work she does around the house while cooking together feeds both of your interests in food! Gift cards are another safe choice if you just want something easy for yourself without having any idea what type of present would make her happy most. The important thing about giving presents is making sure it comes from the heart, even if it doesn't cost a lot. If you love your wife, then she will always appreciate the time and effort that was spent just for her.