Concrete when used outdoors is a beautiful material and goes well with teak and wicker furniture, it is a statement piece for every modern home, as a concrete furniture piece can create a contemporary look and feel to any living room located in the outdoors.
Although concrete is a strong natural product, it can develop fine lines and cracks over time. But this reality does not impact the durability and integrity of outdoor concrete finishes. When looking to purchase concrete outdoor creations be mindful of these natural occurrences.
If you aren't comfortable with the way natural concrete ages, you're welcome to exercise your liberty and look at other available materials for outdoor furniture. In this article, we discuss a few benefits that come with having an outdoor table with a concrete finish. This type of concrete furniture is very exquisite and designed to survive outdoor elements well.
What outdoor furniture needs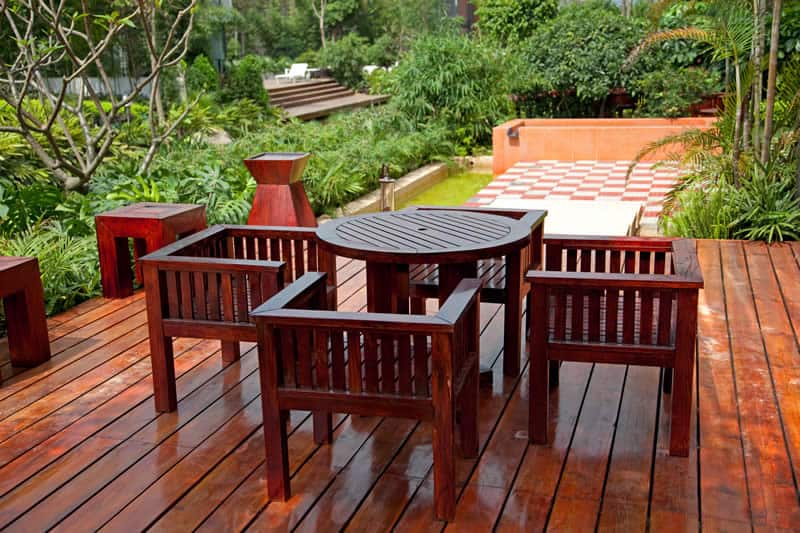 The outdoor environment is unpredictable, it can be cold one day and hot the next, nice and sunny for one minute and raining heavily a few hours later. Cold, rain, snow, or heat, don't come to a halt simply because you want to sit on your rooftop garden. So if you've noticed an outdoor bench covered with rainwater, you're aware of the challenges that come with having furniture outdoors.
This uncertain reality necessitates the need for durable and versatile materials. Outdoor furniture comes with the following benefits because the materials they are made from need to meet several requirements, namely:
They are water-resistant
The accumulation of moisture is not avoidable, moisture of all types, humidity, sweat, snow, the rain will most certainly find their way to your furniture at some point and the truth is no one wants to sit on a wet to damp wooden bench or a pool of water.
They are heat/cold resistant
No matter how much you desire for the temperature to remain sunny all the time, the weather is always twisting and turning, it can be extremely cold on Monday and sizzling hot on Tuesday. So unless you plan to bring a huge heavy bench inside every time it rains rather use outdoor furniture that doesn't contract or expand with the cold or when the temperature rises.
Durable
When spring arrives, the hibernation of humans comes to end. When the sun comes out to play, and a sweet, light breeze begins to hit your face, the outdoor seating area starts to get crowded. Outdoor patios in eating areas like restaurants increase in demand.
People using those spaces stay glued to their seats because they fear losing their exclusive spots. For this reason, the material used to make the furniture must be strong enough to hold up high competitive volume from traffic.
Lightweight
The use of heavy material may not be a useful option depending on the space, in particular, if the furniture forms part of a rooftop seating area. No one is looking for a concrete fence to fall through their ceiling.
Finally
Research reveals that the natural properties used to make outdoor furniture is durable and flexible, so having an outdoor table with a concrete finish is a good idea as the materials it's made from can withstand harsh environmental forces.
For this reason, worry about changing your outdoor furniture with the changing weather and shifting season will not be top of mind, if you choose the right materials you'll get to worry about other things, more important things for how to decorate your tabletop instead.