If you're someone who loves to entertain and host dinners and lunches, or even spend your quiet time outdoors, lounging by the pool or reading, then you'll know how important it is to have a great outdoor space.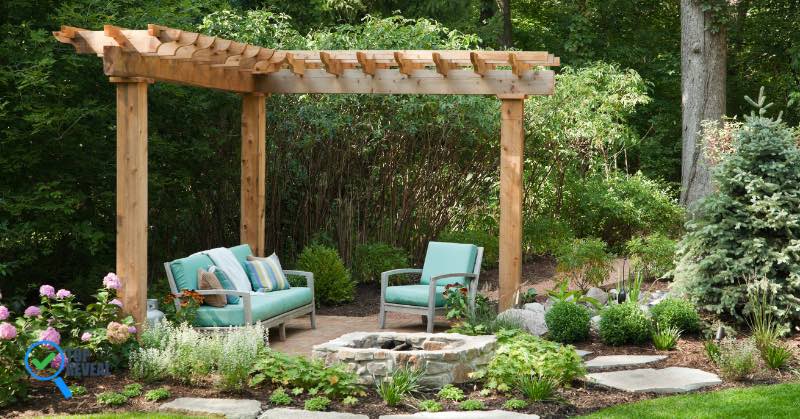 Many people love to renovate their kitchens and upgrade their bathrooms to be gorgeous, modern spaces, but not enough is said about upgrading your outdoor and patio area.
If you're looking to make an upgrade, here are nine ideas for you.
Make it Comfortable
First of all, comfort is key, no matter what function or purpose your outdoor area serves. Whether you have patio couches or a full 8-seater table setting, make sure that you invest in comfortable and durable furniture. This will encourage you (and your guests) to spend more time outside.
To add extra comfort, throw some soft cushions in the mix, and you could even add luxury outdoor daybeds, where you can lounge around reading and drinking cocktails in the afternoons.
Add Some Colour
We all decorate the inside of our homes meticulously, but the same attention is rarely given to our patios, decks, and backyards. As with any room of your house, it's a great idea to pick a theme or colour palette to tie everything together.
There are plenty of patio colour schemes that you might like – but don't go overboard. Stick with neutral furniture but liven things up with colourful cushions, vases, candles, tablecloths, and even wall art.
Upgrade the Decking
If your decking is looking a little worse for wear, it can really detract from the overall aesthetic of your space. Wooden decks can often become weather-damaged and worn-looking, which can cheapen the look and make it feel uncared for.
It might be a good idea to give your outdoor flooring an upgrade and make sure you use high-quality and durable materials. Maintain them well and clean them regularly to have your deck or patio always looking sleek, clean and polished.
Install a Fire Pit
 There's nothing quite like a big, open flame to bring people together and light up your evenings. Fire pits are reminiscent of camping trips, roasting marshmallows, drying off after late-night swims and other beautiful memories, and they're also the perfect place to make more. They also make outdoor dining and visiting in the colder months a much more comfortable option!