Imagine being able to check that your front door is locked, let friends and family in, and check to see who has come in your door all from anywhere in the world.  Well, that dream can be your reality with a smart lock. These devices bring ease to your home while adding protection at the same time. Two of the best smart locks are the August Smart Lock and Kwikset Kevo, and we are bringing you an in-depth comparison to help you pick one out for yourself.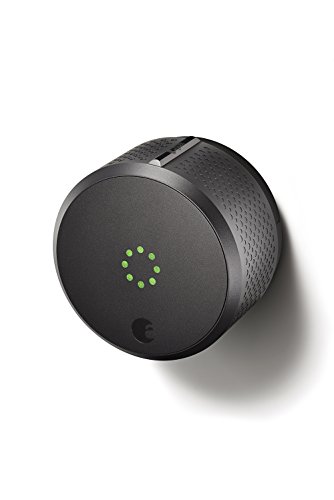 A formidable competitor comes from August with their own smart lock. This device is unique and offers features like:
Installs on inside of door: This product installs on the inside of your door to operate with your existing deadbolt. You simply replace the inside face of your deadbolt with this unit to control your deadbolt.
Auto-lock and auto-unlock: This lock senses when you approach and automatically unlocks so that you can enter or exit. Just the same, it locks when you leave so that you never leave your house unlocked again.
Voice Control: When connected to services like Amazon Alexa, Apple Homekit, or Google Assistant, you can control your door with just your voice. Simply tell your smart lock to activate or deactivate with the appropriate prompt.
Activity Log: This lock lets you check in on the recent locking and unlocking of your front door. Go to the August app and you can see when your house was open or closed for business.
Create Virtual Keys: If you aren't home but still want to let particular people in, you can create virtual keys for them on their own phone. Through the app, you can set up and delete these keys for your visitors.

Features of Kwikset Kevo
This Kwikset product offers a variety of features that make it a top of the line smart lock:
Smartphone & Other Key Options: With this lock, there are three secure mechanisms for getting into your home. You can use your smartphone, a fob (sold separately), or a metal key to unlock your door.
Kevo App: The app that comes with this lock is fast and reliable. It uses low energy Bluetooth technology to tell your lock when you are approaching so that you don't even have to take your phone out of your pocket to enter your home.
Smart Home Compatibility: This lock connects with a range of other smart home products. Amazon Alexa, Ring Doorbell, Skybell, Nest Learning Thermostats, and IFTTT all operate well with this lock.
Replaces your Existing Lock: This smart lock looks like a traditional lock but with a blue light ring. It replaces a standard door lock and looks perfectly natural on your front door.
Send eKeys to Visitors: Using the app on your phone, you can send an "eKey" to those you wish to let into your home when you aren't there. This is quite useful for if someone stops by and you aren't home or haven't made it home yet.
Compare the August Smart Lock vs Kwikset Kevo: What makes them similar?
The Kwikset Kevo Smart Lock and the August Smart Lock are similar in a few ways. First, they are both controlled via an app on your smartphone. This makes it easy to check in on your lock as well as enter and exit your home. Second, they can both be controlled by your voice when connected to appropriate smart home devices.
Third, both of these products give you the ability to send virtual keys to your visitors so that they can let themselves into your home. Lastly, they both keep a log of recent activity that you can check from wherever you are. All of these features are great characteristics to have in your smart lock and you'll be glad they can be had in both products.
The August Smart Lock vs Kwikset Kevo: What makes them different?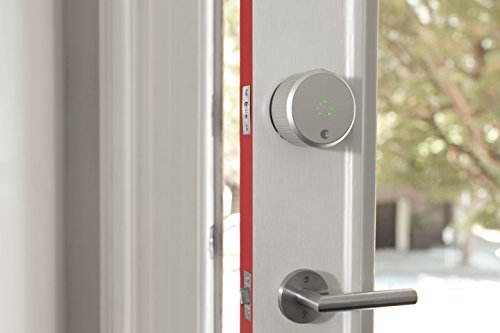 In order to figure out which option is right for you, it is more important to discern the differences between these two products. These products are, in some ways, extremely different from each other and should be thought of as such. Features that make these two locks unalike are things like:

Installation: The Kwikset lock is meant to fully replace your existing deadbolt. Both the outside and inside faces of your lock will end up different when you install this option. Alternatively, the August smart lock works with your current deadbolt and only changes the inside face of your lock.
Aesthetics: In this regard, it looks like the Kwikset lock is a winner. The Kwikset product looks like a traditional, natural lock like any other. However, the August Smart Lock is sort of bulky and unwieldy. It is basically a giant hockey puck stuck onto the inside of your door. This may be something that you think disturbs the interior design of your home.
ANSI Certification: The Kwikset lock is certified by the American National Standards Institute to be a Grade 2 lock. This earns it the second highest strength that a residential lock can have. However, the August lock is not rated at all. This is because the security of your lock is also dependent on the deadbolt that you utilize with the product.
Smart Home Connectivity: Kwikset's lock has the ability to connect with many other different smart home devices. This capability may make a huge difference to you if you already have other smart home products that you would want your lock to sync up with.The August Smart Lock does have this same capability but in a very limited capacity. Unfortunately, it looks like it can only connect to Amazon's Alexa so if you have a different brand of smart home products, you may be out of luck.
The Verdict: Which lock is better?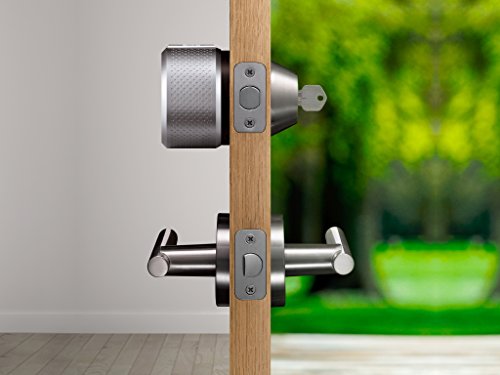 In comparing the Kwikset Kevo Smart Lock and the August Smart Lock, it looks like the August Smart Lock is a winner. Both of these locks come at the same price but August's lock outperforms Kwikset's. In fact, the Kwikset is capable of everything that the August lock is and even more. The Kwikset option can connect to more smart home appliances than the August and simply looks better.
For this reason, you can get a little more out of a August Smart Lock, but either device is a solid option and will keep your home, and everything in it, safe and secure

[rwp-review id="0″]