Making my home safe and secure is my top priority. With so many of my valuables and loved ones inside my house, I can't risk things being unsafe. I'm sure this is something you care about too. You want to make sure that when you leave home for the day, everything is still going to be there when you get back. That's why I invested in the August Smart Lock and you should too! A blend of today's technology and old-school practicality, this lock will improve the safety and security of your home and loved ones.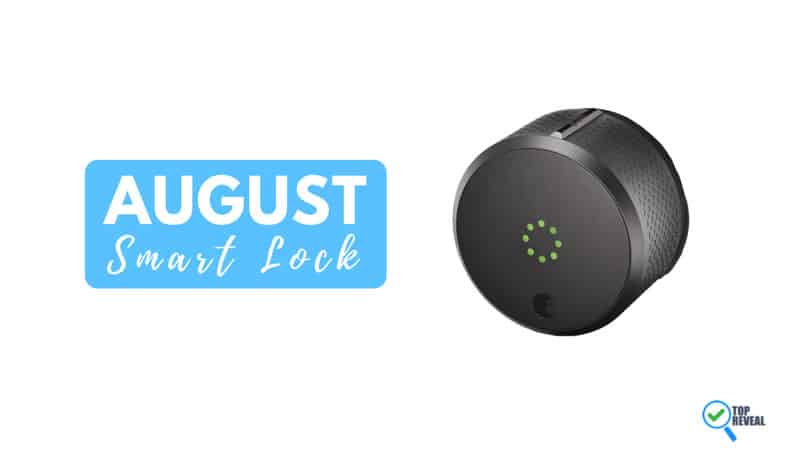 In this review, I'll show you what the Smart Lock can do, how it can help and why you would want to have it in your home. Read on to see what is so exciting about it.
The August Smart Lock: How It Will Improve Your Home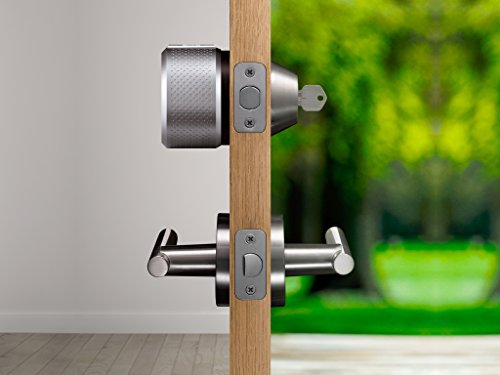 Most homes, as I'm sure you've noticed, only have a standard deadbolt lock on the door. I know when I moved into my new apartment, that's all the door came with. A simple deadbolt is great for keeping out unwanted guests and intruders, but there's a downside: having to carry around a huge set of keys everywhere you go. And let's face it, when it's raining outside or it's 3 a.m. and you can't see anything, the last thing you want to do is look for keys or fumble for the hole. 
This is 2017! most people have a smartphone with Bluetooth capability and wifi, so why not have a lock you can open and close without keys? That's what the August Smart Lock can do for you, making your life safer and easier. Here's how: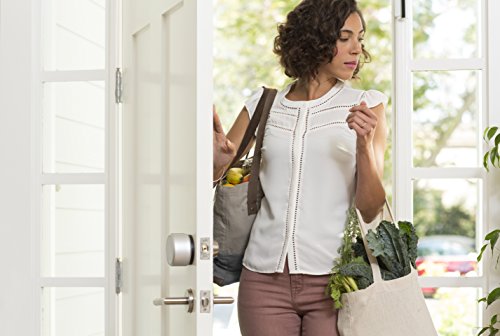 Easy To Install: The August Smart Lock is a breeze to install on your door. It installs over your existing deadbolt and only takes minutes. Since it can go over your existing hardware, no damage is done to your front door during installation and you get to still use your original deadbolt and set of keys if/when you want to.
Auto-Locks Unlocks: You know that nagging feeling you get at work, wondering if you forgot to lock the door when you left that morning? Well, say goodbye to it because the August Smart Lock knows when you've left for the day, locking the door automatically once it senses you and your phone leave the house. When you return, it unlocks on its own as well, so no wondering where your keys are in the cold or rain.
Multiple Controls: Cutting edge technology allows you to control your door from either your iOS®, Android™, Amazon Alexa, Google Assistant, Apple Siri HomeKit, or Nest. The great thing is that regardless of what device you have, you still get to experience how much fun it is to to lock and unlock your door remotely without all of the hassle.
Virtual Keys: Through the August Home app you can control things like giving out a virtual set of keys to people. No more having to run and have a new set of keys made for a set of visitors coming over, the babysitter or dog walker. The app allows you to give them access through their smartphone.
Great Pricing: Priced competitively against other locks means you're getting the best deal possible, and by using Amazon you can find the August Smart Lock discounted to just $206.99
The Pros & Cons of The August Smart Lock
While the Smart Lock from August is packed full of features, it's always good to know what the full picture of a product is before you jump into getting one. Here is a couple of the pros and cons that you may see from owning the Smart Lock
Smart Lock Pros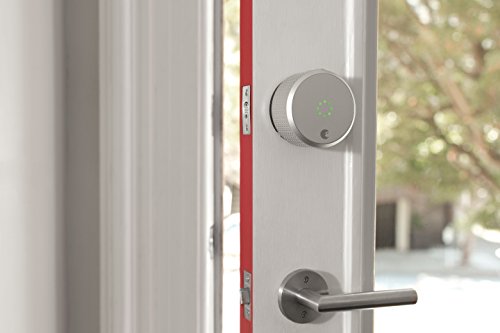 Lock and Unlock with your Smartphone: As most people nowadays own some kind of smartphone, there's no longer any need to get multiple new keys made, or having to rummage and search while standing at the door for your keys. A smartphone with bluetooth capabilities is all you need.
Sleek & Attractive Design: The design that went into creating the Smart Lock makes it a really attractive piece of hardware to add to your home. It fits in with any decor and friends and family are sure to notice and admire it.
Do It Yourself Installation: Because installation is so simple, there's no need to call an outside expensive contractor to hook it up. All you need is Philips screwdriver and your smartphone, as everything else you need is shipped with the Smart Lock, like the Mounting Plates and Lock Adapters.
Cons
Battery Powered: The Smart Lock is powered by 4 AA Batteries which some people may find annoying. Luckily, batteries are provided in the packaging. The Smart Lock also alerts you to when the battery power is low, and changing them is a breeze.
The August Smart Lock Vs Kwikset Kevo
Wireless devices are all the rage right now, due to their ease of use and cutting edge technology, so there are a few wireless door locks out there for you to choose from. When making the best decision possible, it's always a good idea to know what your options are. Competing with the August Smart Lock, is another wireless lock, the Kwikset Kevo.
Both of the devices allow you to automatically unlock and lock your door using bluetooth wireless technology. However, the Kwikset Kevo is a replacement deadbolt and does not simply install over your existing deadbolt hardware. So installation can be a bit more difficult. The Kwikset Kevo is also physically a much larger unit, taking up more space on your door, measuring at 5.87 x 10.3 x 3.74 inches compared to the compact space saving size of The August Smart Lock's dimensions of 3.4 x 3.4 x 2.2 inches.
Through Amazon, the Smart Lock also costs less and that's not including the extra amount it would cost to hire a handyman to come to your home to install the Kevo.
What People Are Saying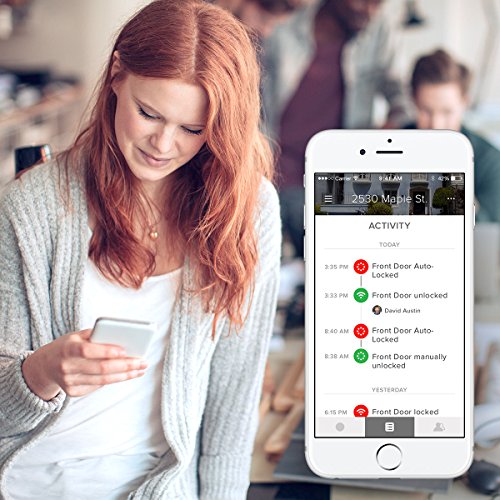 People are really excited about the August Smart Lock and how it's changing
the wireless locking technology
space. Many are saying how easy it was to install on their already existing hardware and how large of a range the Smart Lock's bluetooth reception was. They also noted how convenient it was for the Smart Lock to lock and unlock automatically, but that it still gave you the option to use it manually.
Q & A
Here are a couple of the most common questions raised by people about the wireless lock.
Can multiple different devices be used to lock and unlock the device?
Yes. Other users can download the app then the homeowner can change their settings to allow access.
Is this compatible with all Android Devices?
Yes. Any Android Device can connect via bluetooth to the Smart Lock
Can you unlock and lock the Smart Lock manually, without a smartphone?
Yes! You can still use your existing keys for the outside and simply turning the Smart Lock manually also works.
Extra Features
In addition to all of the great features included with the Smart Lock, you also have the additional option of using the August Connect, which is sold separately. The August Connect gives you remote access to your Smart Lock when you're out of the house. It allows you to unlock, lock, give out virtual keys to other people and check who is coming and going from your home while you're out of the house, whether you may be out at work, or at the store.
As you can see from my review, the August Smart Lock with Keyless home access is an important part of any home, especially if you're worried about safety and security. The Smart Lock gives you the peace of mind that your home and all of your valuables are secure when you leave for the day. The Smart Lock also offers additional much welcomed features, that you didn't even know you needed.
Like auto-locking and unlocking, the ability to open your lock without the use of any keys, being able to give out virtual keys to people that may need them, and through the August Home App available for both Android™ and iOS® you're able to view an activity log of who is coming and going in your home. A welcome addition to any home.