As an Amazon Associate, I earn from qualifying purchases.
We live in an age of instant gratification when it comes to our content consumption. The streaming phenomena has done much to ensure this.
Traditional television, as a result struggles to keep up, but products like the Amazon Fire TV Recast, do give traditional cable services a leg to stand on.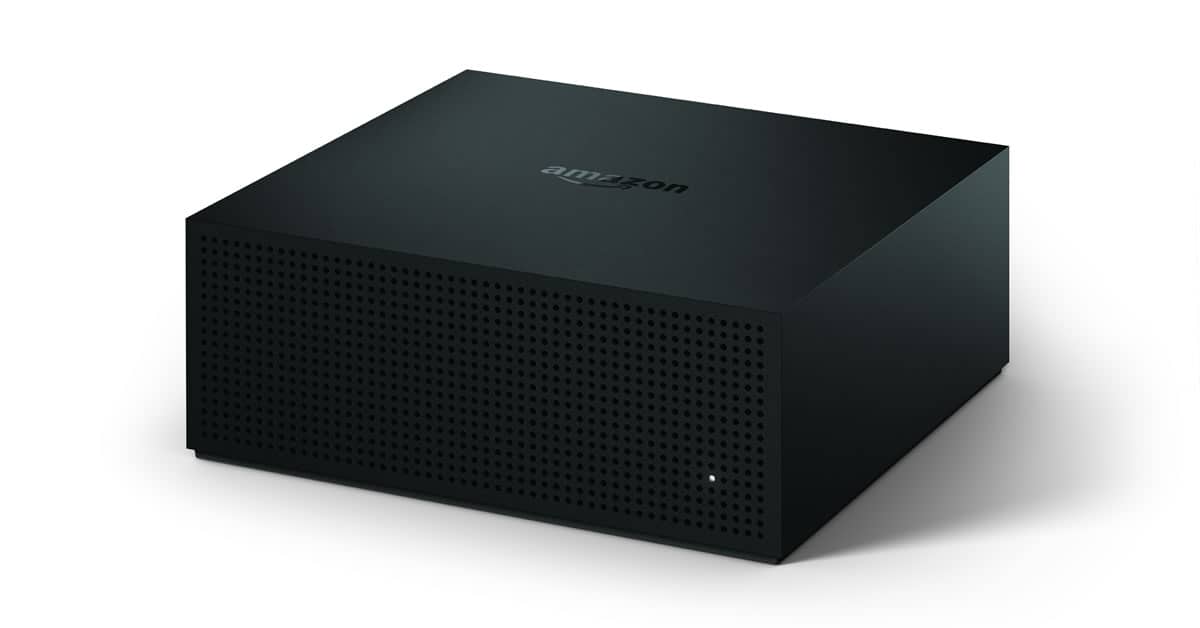 This product allows users the opportunity to easily record programs on the go, and enjoy subscription-free access to their favorite programs in a way that is easier than ever before.
Is it right for your situation? There is only one way to find out. Read on as we now take a look at the Amazon Fire TV Recast.
Design Concept: An Up Close and Personal Look at the Fire TV Recast
In the rectangular box of the Fire TV Recast, Echo users will find that their friend Alexa has found a new home.
Not the cylindric speaker setting that she is used to. No, with this product you get something that looks quite a bit like a standard DVD player (though, of course, without a disc drive).
It's black, inconspicuous, and it will blend it just fine with the set up of just about any home entertainment set up.
There is not necessarily a big emphasis on elegance here, but then there doesn't need to be. The same way you probably aren't too concerned with what your DVD player looks like, you also won't be terribly worried about the appearance of your Fire TV Recast.
There are plenty of cool features to this device that go well beyond it's design concept. Let's now take a look at the important features that you will encounter when you integrate this product into your home.
Alexa
What would an Amazon product be without Alexa, right? At this point, she is a true staple of all of their product lines, and with good reason.
Who hasn't wanted the opportunity to control their television with the power of their own voice?
Admittedly, there are other products that have allowed for this in the past. However, voice control is still nice to see here, especially when it comes from the familiar Alexa interface.
Just say, "Alexa, open TV guide!" and everyone's favorite disembodied AI butler will make it happen.
Do note that this is not the same Alexa that will help connect you with your favorite podcasts (well it is, but that isn't what she is here to do with this product). The features that Alexa is capable of here have been cultivated to specifically help you utilize the functions of the Recast.
It's great for recording shows with the power of your voice, but not so great for listening to a bopping Pandora station.
Stream on The Go
You don't have to be home to watch the programs
that you record on this product. Your recorded programs stream to the Amazon Fire App so that you can take your content with you wherever you go.
Even with the streamed content, you still have data storage limits of course, but with 250 GB of storage, you have more than enough room to keep you entertained for a long time.
Two Shows at Once
You will also have the capacity to record two shows at once with this device, even when you are not home to watch either of them.
The benefit of this feature is fairly self-explanatory. Most recorders of this nature are limited to recording one program at a time. Some of them won't even allow you to view another program while one is recording on a different channel.
You just don't get those limitations here.
Compatibility
Naturally (because this is an Amazon product) it is also made to work with a massive network of other devices.
You can pair this product with Echo Shows, fire streaming devices, and Amazon Fire Televisions. If you have a big collection of Amazon products at your home, you are really in luck here.
Limitations
We have mentioned all of the things that make this product great. However, nothing is perfect, here are a couple of limitations that you should bear in mind.
Access
It looks like the Recast isn't going to be able to record just anything. In fact, you can't actually use it to record cable or satellite. Recordings will be limited to over-air live programming. This includes channels like PBS, and anything else that you can get via a Digital HD Antenna.
This may sound a little bit stifling, but, depending on where you live, you may be surprised to learn that you are getting access to a good deal more than you would think.
You Need Other Products
That's kind of the kicker. You do need other techy devices to really get anything out of this product. A regular television won't let you play back your recordings.
However, you can watch the programs that you have recorded using a Firestick, a Fire TV, an Echo Show, or a smart phone.
Granted just about everyone (or at least anyone that would consider this product) probably already has at least one of those devices.
Still, some buyers may be justifiably irritated that they will need to depend on other products even after spending the money to get this one.
And, of course the more additional devices you have, the better your viewing experience will be. For example, while most users have a smartphone, they may or may not be interested in streaming television on it.
If you don't already have a Fire Stick, or similar product, you are a little bit disadvantaged here.
Price
Price is another hurdle to consider. This product is set to be about as pricey as many small television sets these days, which may turn away budget buyers.
However, there is a silver lining to the matter of price. Unlike many similar programs, this is a subscription free service. In other words, you are only incurring a one-time, upfront cost, as opposed to the monthly cost that you get with other, similar devices.
If you were looking for some sort of recording device anyway, you will ultimately save money going with this one.
Fire TV Recast vs Fire TV Cube: Head-to-Head Comparison
If you are familiar with the Amazon Fire TV Cube, you probably found that this unit has some features that are familiar to you. The Fire Cube and the Fire TV Recast do have some common features, as well as some differences. Let's now spend a little bit of time comparing the two. Read on!
Principle Function: How is it different from Amazon Fire TV Cube?
Let's start by airing out the differences between these devices that pertain to their principal functions.
With the Fire TV Cube, what you really get is a product that focuses mostly on streaming. It is basically a big streaming hub that allows you to watch shows from all of your favorite streaming services and channels in one place.
Of course, you have to have access to these sites (Hulu, Netflix, Amazon Prime) ahead of time, but assuming you do, you will be able to watch hundreds of thousands of different shows and movies from one place.
The Fire TV Recast, on the other hand, focuses its efforts on recording programs. The focuses are different but compatible.
Alexa
The ubiquitous Alexa has a presence in both of these devices. In either instance, she is able to help you control the features of your device through the power of your voice.
If you are hoping to enjoy some hands free TV, you will get to with either option.
Apples and Oranges?
The truth is, these products are different enough that your home may benefit from both of them. The Fire Cube will make a great streaming hub, while the TV Recast will really help you get the most out of your traditional television viewing experience.
As is the case with most Amazon products, these units will pair quite well together.
Price:
Considering how different these products really are, comparing their prices is a little bit unfair. The products are made to do different things, and with that being the case, it should be no surprise that their price tags are significantly different.
Still, for the shopper that is debating which product to get, it is worth mentioning that the Fire TV Cube is significantly more affordable than the TV Recast.
Conclusion:
As you can see, the Amazon Fire TV Recast is a product that most people would enjoy having in their homes. Whether or not most people will want to shell out the money for it is a different matter entirely.
Like we said, this product is pricey. If you want cutting-edge technology, you do need to pay for it.
However, you do get a lot for your money here. And, given the fact that it is subscription free (unlike traditional recorders) you may very well make your money back in the long run.
Is the Amazon Fire TV Recast right for you? That will be for you to decide. However, there is certainly no denying that it is a great product that has the potential to change the way you watch television.