Amazon Prime Day 2019 (July 15th and 16th) is the time to explore the Amazon Echo line. In the past years, these deals beat even Black Friday.
All the Echo devices are Alexa-enabled for voice command of an endless array of other devices such as smart televisions, music applications, smart home devices, and calling/messaging.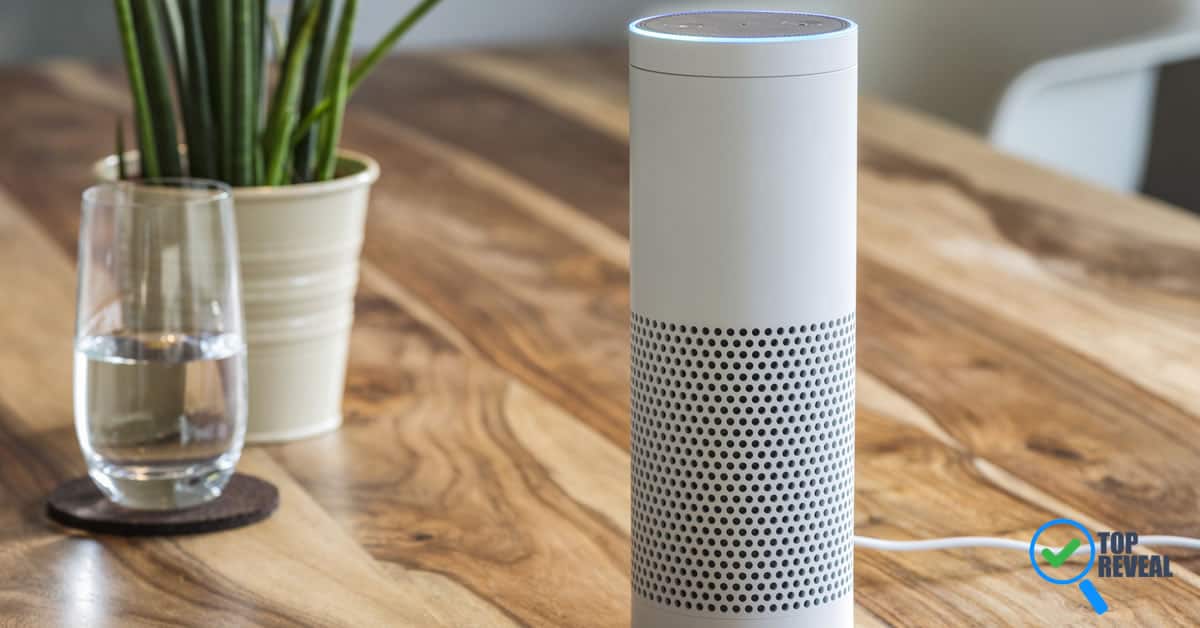 The Echo Spot shouldn't be discounted for its small size because it serves the purposes it is designed for so well that it is an Amazon's Choice item with a 4.4 rating. Because it is small and shaped a bit like a grapefruit, it fits easily on a nightstand but has a 2.5" screen.
Although it might be considered to be rather inconspicuous, it can still control smart home devices, streaming video and music and make video calls while remaining pretty portable.
Echo Dot is small but mighty. Don't let is diminutive size fool you because it can play your music with rich sound that can be control via Alexa for streaming through all the major music apps like Amazon Music, Spotify, Sirius XM, and Apple Music as well as Audible audiobooks.
Alexa can also help you make phone calls and control all your compatible smart devices.
Echo Show 5 has a more compact smart display and coordinates well with Ring Video Doorbell and other calling and messaging features.
Like all the others, it is a boon for its ability to connect to Alexa to control all your smart devices but without taking up too much space. This makes it another Amazon's Choice item.
The Echo Plus has everything the Echo includes in its arsenal with the addition of built-in Zigbee smart home hub for easier setup of smart home devices and a built-in temperature sensor.
It also has a larger subwoofer and tweeter for premium sound. This is Amazon's Choice item rating 4.6 stars.
The Echo 2 will be on sale for $70. It controls smart items and has a great speaker for listening to music.
You can shop and learn about the weather, hear the news, or try out a bunch of new skills.
Amazon's Choice with a 4.5 rating is the Echo Smart Speaker with Alexa. With a 2.5" subwoofer and 0.6" tweeter, its sound is superior to the Dot while maintaining all the other features of the Dot.
The Echo Show 2 does everything Echo does but has a large display screen. The stand is recommended for best viewing and adjustability. Following along with Alexa skills can be a lifesaver in the kitchen or for just about any other skills she has in her repertoire. The screen size is especially helpful for viewing skills and any other video.
Honestly, I don't think you can go wrong with any of the Amazon Echo products. They are all developed with you in mind, incorporating all the features you want and need to seamless connect to your world.
Prime Day 2019 is approaching, so load up the Amazon app, charge up your laptop and get ready to shop for lots of discounted items, especially Echo devices. Every year the biggest sales on Prime Day revolve around Amazon's tablets and smart speakers and this year is no exception.
From the all-new Echo Show to the Dot there are going to be some incredible deals, so if you're in the market for one or all of them check out our Amazon Echo Prime Day Sale guide to find out how much you can save.
These items may be little, but the savings are huge.
Amazon Echo 2018 Prime Day Sale
The biggest deals for Prime Day will feature Amazon's own Echo devices. Let's take a look at which ones will be on sale and how much you can expect to save: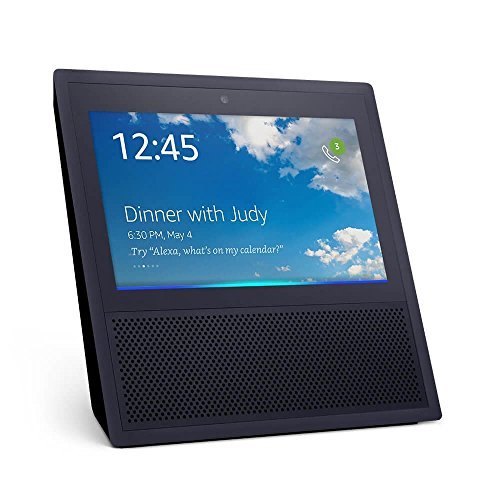 The Echo Show, one of Amazon's newest devices is discounted by $100, from $230 down to $129.99 and available now. The Show is a favorite of smart device users thanks to the colored monitor that allows you to watch videos, recipes and more. Featuring Alexa, you can use the show to follow step-by-step instructions as you bake or watch a news brief while you have your morning coffee.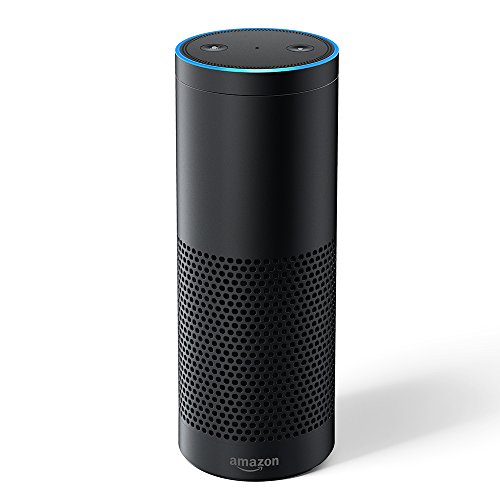 The Echo Plus will be on sale for $99. The Plus is a must if you use a lot of smart devices in your home, like the thermostats, security systems, video doorbells, or the ZigBee lightbulbs because the Plus can control them all without having to install a separate external hub.
Other Echo devices can control smart items, but they require some programming. With the Plus you plug it in and it will "discover" them, so set-up is one and done.
And just like your other Echo models, it can be used to shop, hear the news, or learn a bunch of new skills.

The Spot is a steal on Prime Day thanks to the $30 price cut and has a lot to offer thanks to the small, but crystal clear screen. You can put a Spot by your bed, in your kid's room, on the kitchen counter, or anywhere else you need it.
Use it to stream clips of the news, watch a recipe, look up the weather, shop for home items and more.
You can use the Spot to talk to your kids while they're in their room- no more raising your voice and you can also use it to control other smart devices. The Spot is small, and inexpensive enough, to put around your home, keeping you connected from all angles.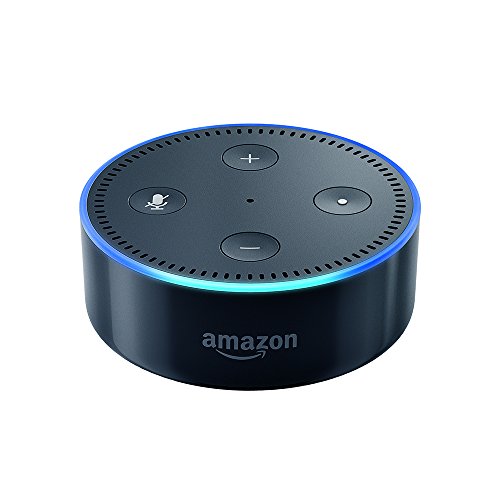 Just in time for Prime Day the Echo Dot, Amazon's first and most popular device is just $29.99, saving you $20. The Dot is the most popular choice because it is easy to use, compact, and you can buy more than one to put in multiple rooms.
Use the Dot, and Alexa to shop, order food, dance, play trivia, or control any number of smart devices in your home, from thermostats to smart bulbs.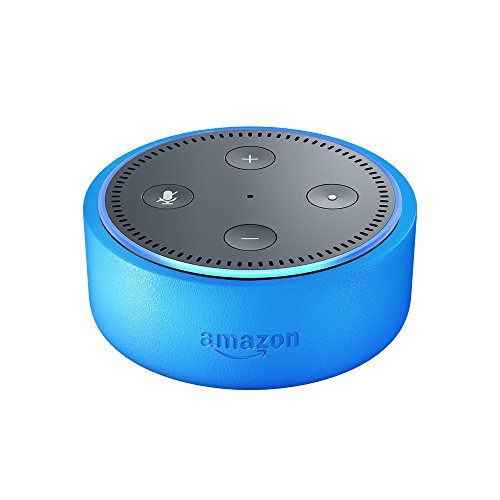 The Echo Dot for kids will be on sale for $59,99, down from $79.99 starting tomorrow when Prime Day kicks off. Geared towards younger users, the kid's Dot is bright and colorful, as you can choose from red, green, or blue.
It has a kid-proof casing that will protect it if it drops and it comes with a full year of Free Time Unlimted. Which means it contains information and content specifically for kids and young adults.
Kids can access audiobooks, age-appropriate jokes and games, music, and more. And there are parental controls, so you control what they hear.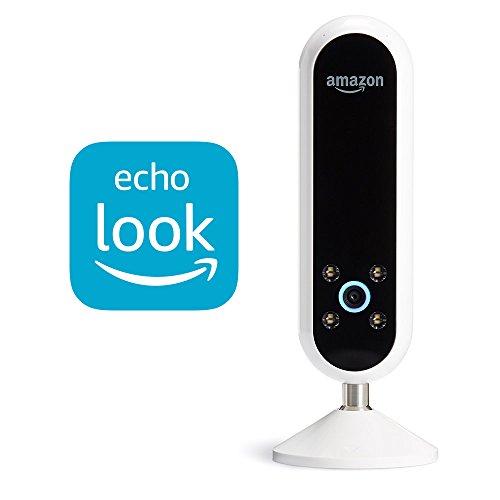 Look no further if you want to buy the Look but couldn't afford it because it's $100 off for Prime Day, making it a steal at $99. The Look allows for 360-degree views, video and pictures, so you can see your outfit from every angle and decide whether or not it's the right one for you that day.
Oh, and thanks to live video feed and a style-assistant built in you can get feedback from family, friends, or the device itself when figuring out what to wear. And if that wasn't enough, you can use it to stream, shop, and more just like with any other Alexa device.
Amazon Echo-Enable Device Sales – Fire Tablets and TVs
Also on sale for Prime are several Echo-related devices featuring Alexa. Here are the items and how much you can save:
All-New Fire HD 10″ Tablet: $99- The HD 10 features a larger screen, great for teens who want to watch movies or TV shows on their device.
Fire HD 8 Kids Edition tablet: $50 only – The HD 8 Fire tablet has 1 year of Free Time Unlimited, a 12-hour battery life, 2-year worry-free warranty and a kid-proof case; so no matter how many times they drop it it's ok because if the case doesn't protect it the warranty will.
Fire 7 Kids Edition tablet: $69.99 (save $30) – The 7 is a great deal for younger kids, as it has everything the HD 8 does for less. If you need a first-time tablet for your kids or are on a budget the 7 is the way to go. The main difference is there is a bit less memory; otherwise, it's good to go.
Echo Dot Kids Edition + Fire 7 kid's edition: $139.98 (save $40)- Get your kids a Dot and a tablet for a great bundle price. Hey, you could even buy them now and save one as a birthday/Christmas gift.
Amazon Prime Day: When & What to Expect
Prime Day starts at 3 pm EST this Monday, July 16th and will run for 36 hours, until midnight on Tuesday. Durning that time just about everything you can think of will be on sale, with some being available for the entire event and other being available for a limited time or quantity, also known as lightning deals. If you download the Amazon app on your phone you can get alerts on lightning deals so you don't miss out.
In addition, there are also early-bird specials that are running right now, which I'll break down for you in a few.  And remember, this event is for Prime members only, so if you want to shop you need to sign up. Amazon is offering a deal for new subscribers and there are monthly memberships, so it's easier than ever.
Other Prime Day Deals
In addition to all these sales here are some others you can expect featuring Amazon devices:
Well, there you have it, my Amazon Echo Prime Day 2018 Sales. Be sure to check back in the coming hours as I will be updating the sales and share this post with family and friends so they can save big too!
[rwp-review id="0″]