Suppose you run a business where you need to make sure that the electrical system is in working order. In that case, you need a team of professionals to keep everything up and running. The same goes for power installations in your house. Even though you could solve some minor issues yourself, it's always better to have a reliable electrician just one phone call away.
But that can be tricky sometimes. You must do extensive research on available tradesmen in your area, check their work background, license, and reputation. On this link, find some handy guidelines on finding a trustworthy electrical contractor. With them by your side, you won't have to worry about breakdowns and other electrical issues.
Safety as Priority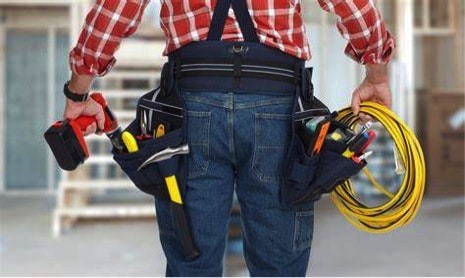 Electricity is a good servant but an evil master. It means that it will work for your benefit as long as you handle it properly. Every mistake can be fatal. Things like this most often happen when you're trying to fix something that looks like a minor bug but turns out to be a significant problem.
You will find that most electrical services are hazardous, even if they seem safe to you. It is possible to get seriously hurt during DIY problem-solving. An electrician with a good reputation is far less likely to injure and damage your property.
It's essential to work only with licensed contractors in South Australia. They are well-trained and have a vast knowledge of safety procedures. Also, they have insurance in case of work accidents. When they carry liability, you and your property are safe, too. In addition, some companies may even provide you with a safety checklist to help you avoid common electrical problems.
Expertise on Their Side
Professional electricians are responsible for installing wiring in both commercial and residential buildings. They must have extensive knowledge of the electric industry as a whole and specific education related to wiring, plugs, circuits, appliances, etc.
A good electrician is well-educated about home's electrical system and up-to-date with new technologies and industry improvements. Besides, they are skilled enough to determine problems with electrical systems quickly and efficiently. That can be crucial sometimes, as wrong problem diagnosis can cause more harm than good.
Your home is filled with various electrical components. There are lights, appliances, security systems, and more. Suppose you have a problem with one part of your electrical system. There's a high chance that there are other issues with your home as well.
If electricity is not your thing, you don't want to gamble with detecting and fixing the problems. It might be in your best interest to check sites like https://www.mcmullentrades.com.au/nordic/electrician-whyalla and hire someone who can provide necessary electrical services. You don't have to deal with faulty wiring, blown fuses, broken appliances, and so on. Pay an expert instead.
Experience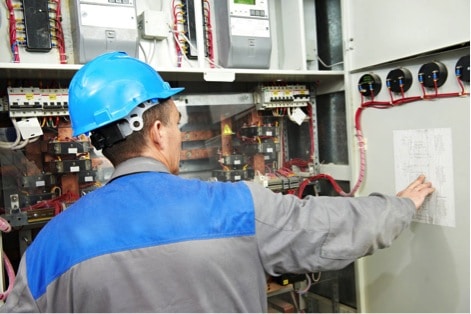 There are many things to handle during any job. Years of experience in doing something will allow anyone to perform any trade-related task better than any layman. Why bother with something the seasoned electrician has done a hundred times so far?
A job that may take you all day (plus, it's risky if you don't have the right equipment and tools), a professional will do it in a couple of hours. In order to evaluate their experience, you can use certain criteria to check their work background and past performance. These include the number of installations that contractors have completed, the number of years in business, great references, etc.
Get the Work Done Fast
Some people believe they can handle the wiring and the other materials related to electricity in their homes. But they probably don't know the details involved in the installation process. It means they could potentially lose a great deal of time by doing something wrong. Even worse, they can put their lives in danger.
When you consider all of the reasons to hire a professional electrician, it becomes clear that safety is a priority, but you shouldn't neglect time saving. Even if you have the skills and tools to handle DIY projects, you can't always waste time when in a hurry. So you should call someone who is paid to do that.
Professionals will detect the problem and suggest the best solution in no time. You won't have to spend hours trying to figure out your way through a complex electrical system. Instead, you'll be able to get through the job in no time at all.
Emergency Issue Solved in No Time
When an emergency occurs, it probably first comes to mind to check for yourself. In a hurry, you can make a lot of mistakes that can cost you a lot of money, nerves, and time. But if you have a reliable electrician, your emergency could be solved in less than half the time that it would take you with the help of someone else. That will help you avoid any extra expenses and complications.
Cutting Costs
Besides already mentioned safety concern, hiring professional electricians can save you money, too. You have to pay for their service, but they will give you great peace of mind. These experts are well-equipped to handle any project. You would probably have to buy the necessary tools and spend the money on something you may never need again.
When doing an extensive DIY electrical project alone, you could easily end up paying for unexpected costs. These can occur due to poor work estimate or buying at the wrong suppliers. But if you hire a professional electrician, you can expect to get a quote covering all project costs.
Professional cost estimate includes both materials and labor but also expected completion time. You could even get discounts. It means that you can save a considerable amount of money if you choose professionals instead of DIY.
Having a South Australian qualified electrician over is always a good option when you have electricity issues. Leaving these tasks to professionals ensures that your safety is never compromised, which can spare you from many unwanted headaches.