Your boiler must be regularly serviced to ensure its proper and efficient operation. The servicing of your boiler involves a lot of things. Therefore, this article will reveal all you need to know about this service.
Why should you Service your Boiler?
There are several reasons why your boiler must be serviced annually. We discuss some of the reasons below…
1. Reduce Heating Bills
As you use your heating system over time, its efficiency begins to reduce. As a result, to keep your home heated it begins to use extra fuel. And you need to spend more on the extra fuel usage.
However, if the annual check is carried out, those parts that are wearing out can be fixed to ensure high performance and efficient delivery.
2. Safety
During a service, the engineer can discover issues that could be hazardous to you and your family. A typical example is when you have carbon monoxide leakage. Since the gas is colorless and odorless, it can be difficult to detect and such a gas leak can lead to brain damage as well as death sometimes.
If you feel there is something wrong with your boiler like the flame being orange instead of blue, then you need to contact a Gas Safe engineer. They can help fix the issue even if it isn't time for your annual check.
3. Averts Breakdowns
Do not skip boiler service as a means of saving some money. We assure you that you will end up spending more eventually. That is, if the energy bill doesn't consume more of your funds, a future possible repair bill will when your system eventually breaks down.
4. Warranty
Depending on the type and manufacturer, your boiler should have a warranty that has a minimum of 1 year and a maximum of 15 years. This means that within the period of warranty, the repair is done without any charge on you if your boiler develops any fault.
Nevertheless, the validity of the warranty remains only if the apparatus is serviced annually. Therefore, to avoid losing your warranty and incurring repair charges that you would have been exempted from, it is best you don't skip the yearly check.
What Should You Expect when Your Boiler is being Serviced?
Certain things are done when a boiler is serviced; therefore, we discuss them briefly in this section.
But before we do that, you must ensure that you hire a qualified engineer. If you own a gas boiler, ensure the engineer is regulated and authorized by the Gas Safe Register. You can click here to check if an engineer is registered. And if you own an oil boiler, the engineer must be authorized by OFTEC. Always ask for their ID cards to verify this before allowing them to work.
With that out of the way, the following are some things the engineer might do…
Visual Inspection
This involves checking whether the boiler is still meeting current requirements and standards. This is especially necessary for those whose boilers are over 5 years. While doing this, they will check for leaks or corrosion. And the flame will also be inspected.
Boiler Casing Removal
After the visual inspection, the casing will then be removed to check the internal parts are functioning properly. The parts checked include the burner, heat exchanger, spark probe, and main injector. At this point, the inside will be cleaned.
Flue Check
A flue check is then carried out to make sure that there isn't any form of obstruction in the terminals. The flue fitting is also checked to ensure it is safe.
Gas Pressure Examination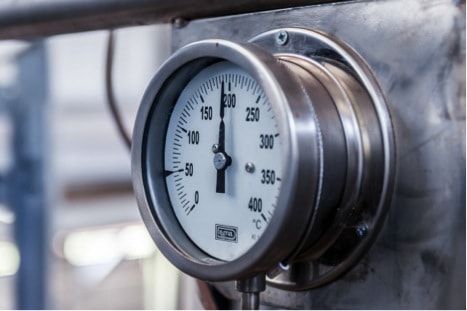 After the flue check, the next check is the gas pressure. The engineer will verify and ensure that the system is functioning at the proper pressure.
Fired up
The device is then fired up. At this stage, the engineer will then make final checks to ensure there are no faults while the device is operational. Visit https://www.homeserve.com/uk/living/heating/boiler-service-checklist/ to learn more about what to expect from a boiler service.
How long does the Service Take?
On average, the service process should take a maximum of 30 minutes. The exact time however depends on the boiler brand as well as the model.
Once the engineer is done, he most likely will give a report which is an explanation of what they just did and what you can expect from your device. Feel free to ask the engineer anything that is a bother concerning the service; they will be more than happy to answer your questions and give a proper explanation.
When should the Service be done?
As we have stated in this article so far, your boiler must be serviced once a year. This will allow the system to function efficiently and safely. Also, it will ensure that your warranty doesn't become void.
We recommend you service your device in the summer because it won't be in much use during those months. Doing this will ensure that during the winter, your system is fit to perform its job. Furthermore, it is easier to secure the services of an engineer during this period as many of them aren't very busy.
Although an annual service is all that is needed to keep your heating apparatus in top performance, you can still hire an engineer before your next service date if you discover it isn't functioning properly.
How much is the Service Fee?
The service fee is why some folks skip the process. The standard service cost about £50 – £80 which is less than any repair cost. A boiler repair and cover replacement can range from £150 to as high as £400. You can see that the difference is clear.
If you go for the high service, the cost is more than the above and will range from £80 – £160.
Be informed that your location also influences what you will be charged. Those in the rural areas are charged less than those in the urban centers like London.
Conclusion
There you have it, all the basic need-to-know about a boiler service. Now you know what you stand to lose when you skip the annual check. And you also know the process involved as well as how much it will cost you.