Buying a new mattress today is a lot harder than it used to be. The growth of the mattress industry, more choices are now available to consumers. Different kinds of mattresses are now available to serve varying body types and sleeping positions. With advancements in technology, many mattresses, today have a range of innovative features and options that you must also consider.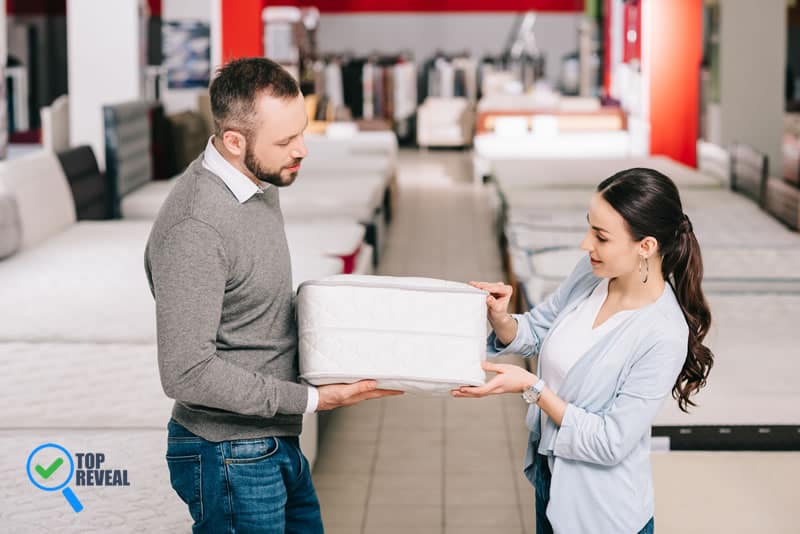 How do you identify that you need a new mattress?
You don't have one.
It has been 7-10 years since you bought your last mattress
You wake up tired with aches, pains, and stiffness despite sleeping all night
You realize you sleep better somewhere else other than your bed
Your mattress is visibly worn out.
This may seem a bit overwhelming. If you are wondering which mattress is the best and where to get it, not to worry. This ultimate guide will help you get the best mattresses out there fit for you.
The size
Mattress come in six standard sizes: Twin: 39" x 74", Twin XL: 39" x 80", Full/ Double: 54" x 74", Queen: 60" x 80", King: 76" x 80", Cal King 72" x 84". Some other models have additional sizes to cater for different bed types. Your bed size will determine the mattress size you pick.
The type of mattress
This refers to the material making up the mattress. The five most common materials are:
Innerspring mattresses, which have steel springs supporting a comfortable foam layer.
Foam mattresses which are made up of polyfoam and memory foam.
Latex mattresses which comprise of either natural or synthetic latex.
Hybrids which are a combination of either foam or latex and springs.
Airbeds are mattresses that can be inflated or deflated to the desired firmness.
Waterbeds are also available. They are similar to airbeds but are supported by water instead.
Your sleeping position
We all have a favorite sleeping position. The kind of mattress you pick will depend on whether you are a side, back, stomach, or combination sleeper. Back and stomach sleepers go for firmer mattresses. Side sleepers opt for softer, conforming ones.
Your preferences
Your preferences also play a part in choosing your mattress. If you prefer a bed with a bit of bounce, then opt for an innerspring mattress. For a firm mattress, try a memory foam or latex one.
Cost
At the end of the day, you want to get a good mattress for a reasonable price. Unless you need a particular mattress, either due to a chronic condition or injury, it is essential to keep an eye on the cost of the mattress. Shop online and also look around in different stores to get an idea of the price ranges and a good deal. Beware of compromising too much on the quality of the mattress for a bargain.
The right mattress should be comfortable and cool and support your spine in neutral alignment. It should also be safe and have a good lifespan. Remember that a good mattress needs good support, so get a good bed as well. Know your preferences and sleeping habits to make buying a new mattress a breeze.