Choosing the right colors for your bathroom can be challenging. Sometimes, the process can be tough. If you're searching for bathroom design inspiration, check out some of our best ideas.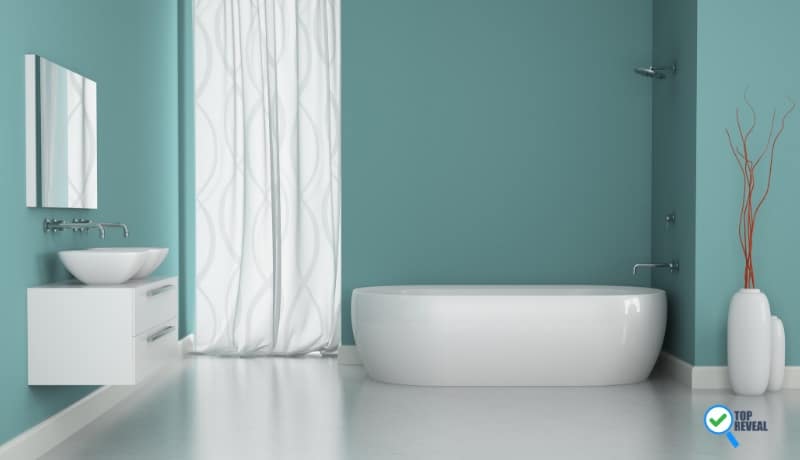 Step out of the traditional bathroom design and try these color palettes today. With this, it will add style and spunk to your usual plain bathroom.
Black
To make your bathroom look sophisticated, you can combine silver with black. This is one of the best colours for your bathroom. For the backsplash, you can consider selecting a shimmery, silver tile. With this, the bathroom space will look shiny.
Green
To make the space more soothing, you can try painting a shade of green. Choose white fixtures to have a rejuvenating and tranquil space. This can freshen up the environment and make you feel good.
Blue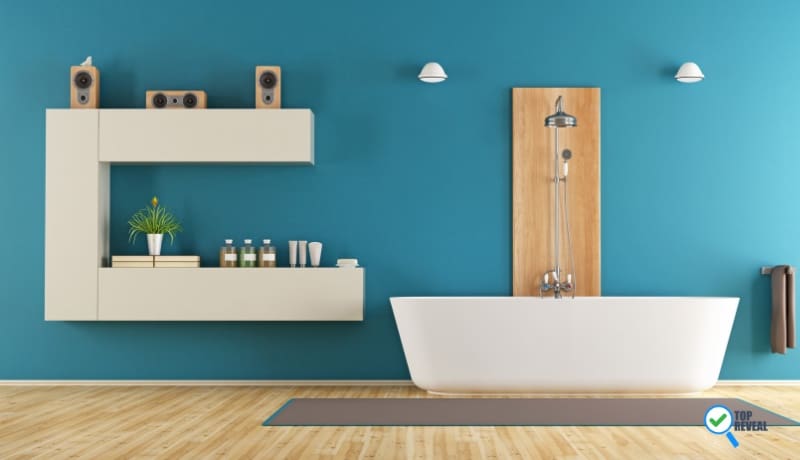 If bright colors don't interest you, you can try subdued colors. One example is powdered blue. To make it more lively, you can add a sunny yellow shade as an accent.
The blue ombre is also a must-try bathroom design. Moreover, this will look awesome if you put tiled walls.
Copper
Metallic designs are making a statement today. Now, you can incorporate it into your bathroom design. You can make your space elegant with the use of glimmering copper design. For the backsplash, try using mosaic tiles in neutral and brown colors.
Then, for the countertop, use a floating marble. This will complement the overall look and bring additional texture and interest in your bathroom space.
Lavender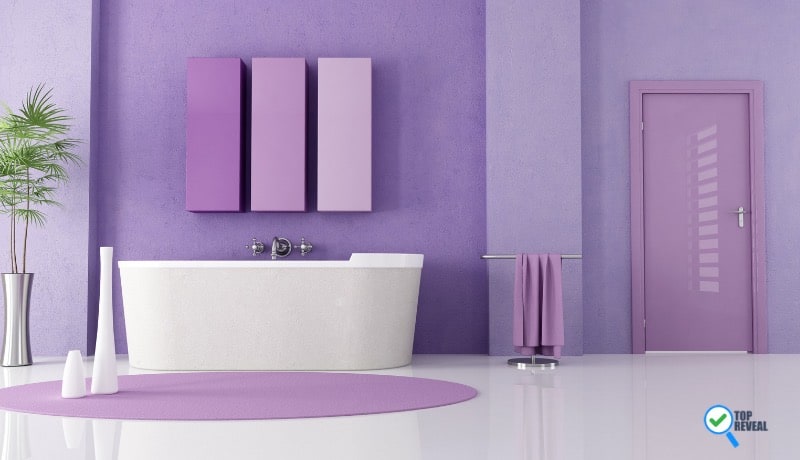 Add lavender hues in your bathroom space to add colors simultaneously. With this, you can create a calming atmosphere.
Paint your walls with pale lavender colors, and it can create a swooning effect.
Magenta
Pop pink will definitely show your girly side. To add fun into your design, you can select a graphic wallpaper in earth colors. This can counteract the bright colored walls.
Orange
Paint your wainscoting orange instead of the walls. With this, you can eliminate the need for installing a backsplash.
Plum
To make your bathroom look feminine, you can paint the walls with dark purple colors. Choose woodgrain cabinets. The rustic design will add to the contemporary design.
Mix different styles for your bathroom and don't be afraid to do this.
Yellow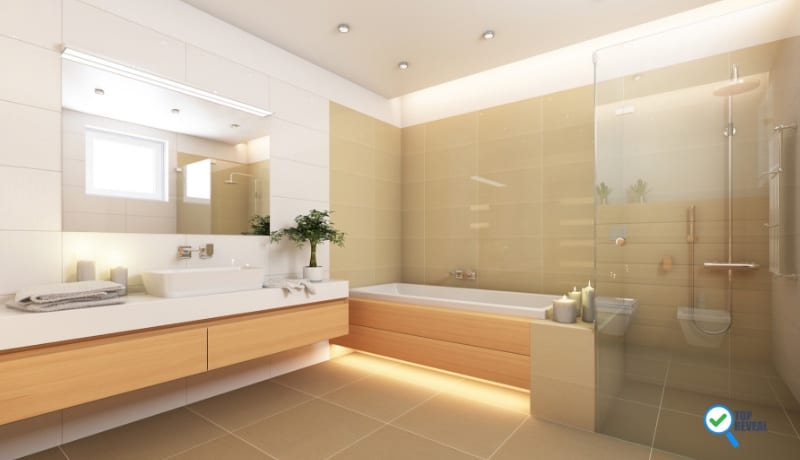 Neon yellow colors add a youthful and fun vibe into your bathroom. To avoid overwhelming the space, you can keep the accessories and fixtures into small size only.
Red
Bring positive energy into your powder room with a bright and vivacious red color. Red is one of the best colours for your bathroom. This one is also a good color choice for the kids. To decorate the empty space, you can add a colorful gallery.
You can do this above the toilet as well. You can post the artwork of your kids here as well.
Teal
Bright teal can create a statement in a modern bathroom style. Selecting vivid colors for the ceiling and walls can look good for pop fixtures.
Add some artwork and subway tile for an overall amazing effect.
White
If black and white are boring for you, you can add effect by putting star tiles. To avoid a patriotic vibe in your bathroom, stay away from using red and blue colors.