When it comes to outdoor kitchens, there are plenty of reasons to invest in one. These kitchens not only make for great entertainment centers, but they can also help you save money on your energy bills when the weather is warmer. And with so many beautiful designs available, it's easy to find one that suits your needs perfectly! Here are six tips for the best outdoor kitchen.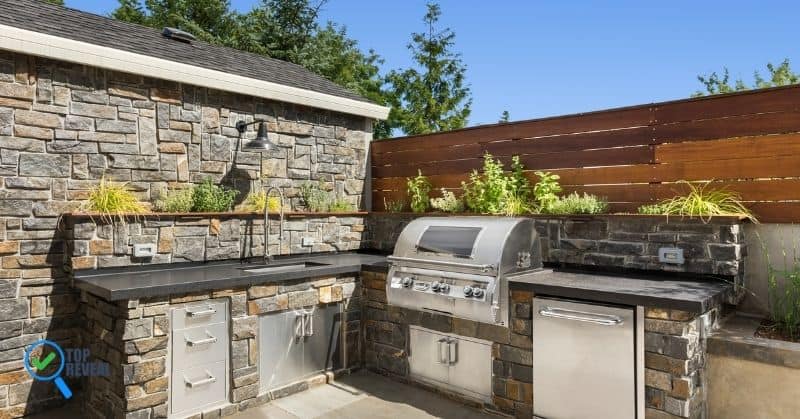 1. Prefab vs. Custom Built
One of the first decisions you will need to make about your outdoor kitchen is whether or not you want it to be custom-built or prefabricated. When it comes to your outdoor kitchen project, there are benefits and disadvantages to both. For an outdoor kitchen, many recommend a manufactured product over one that has been constructed from scratch, but we'll look at a few advantages of both.
Advantages of Prefabricated Outdoor Kitchen Builds
– They usually come with detailed instructions and tips for installation.
– Most manufactured outdoor kitchens come with a warranty, which makes it easier to replace faulty appliances or parts.
Disadvantages of Prefabricated Outdoor Kitchen Builds
– They can be more expensive than a custom build.
– The designs might not fit your specific needs.
Advantages of Custom Built Outdoor Kitchens
– If you want something that is truly unique and unlike anything else out there, then building your outdoor kitchen from scratch is the way to go.
– You have more control over the materials that are used in the construction of your outdoor kitchen.
– A custom-built outdoor kitchen can be tailored to fit your specific needs and preferences.
Disadvantages of Custom Built Outdoor Kitchen
– It can be challenging to find the necessary tools and materials to construct a custom outdoor kitchen.
– Construction can be time-consuming and expensive.
2. Location, Location, Location
The next thing you'll need to think about is where you want your outdoor kitchen to be. You'll need to take into account things like the layout of your yard, the amount of sun or shade it gets, and how close you are to your home's utilities. One of the best things about an outdoor kitchen is that you can put it just about anywhere! Just make sure to keep these things in mind when choosing a location.
3. Design and Functionality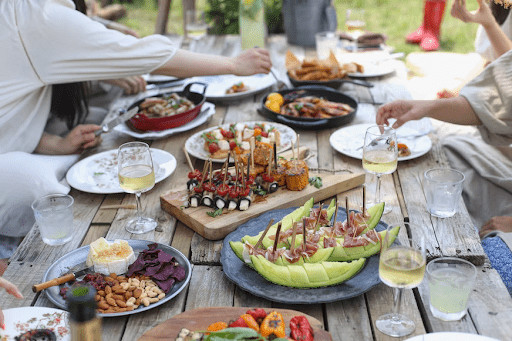 When it comes to the design of your outdoor kitchen, there are plenty of options to choose from. You can go with a traditional brick and mortar look, or you could go with a more modern sleek stainless steel design. It's important to find something that will fit in with the style and décor of your home.
In order to ensure that your outdoor kitchen design is as beautiful as possible, you'll need to invest in a product with the functionality required for your needs. If you plan to entertain guests often, it makes sense to invest in a large grill, refrigerator, and plenty of counter space. On the other hand, if you only plan on using your outdoor kitchen once in a while for family barbecues, then investing in a grill and some counter space will probably be enough.
4. Appliances and Features
One of the first decisions you'll need to make is whether or not you want your outdoor kitchen to have an oven or refrigerator. An appliance like this can change the entire function of your outdoor kitchen, so it's important to think about what you really need. You'll also need to decide on other features like a sink, stovetop, or even a pizza oven. It's all up to you.
5. Maintenance
Just like any other piece of furniture or appliance in your home, your outdoor kitchen will require some regular maintenance. Make sure to keep an eye on things like the condition of your grill and stovetop, and the level of wear and tear on your countertops. You may also want to consider investing in a cover for your outdoor kitchen when it's not in use, to protect it from the elements.
6. Energy Efficiency
One of the greatest benefits of an outdoor kitchen is that they can help reduce your household energy consumption. With most outdoor kitchens, you'll be able to access your home's utilities with ease, which means that you won't have to turn on your air conditioning as much when it's hot outside. You may also be able to lower your monthly energy bill by using your outdoor kitchen to prepare meals.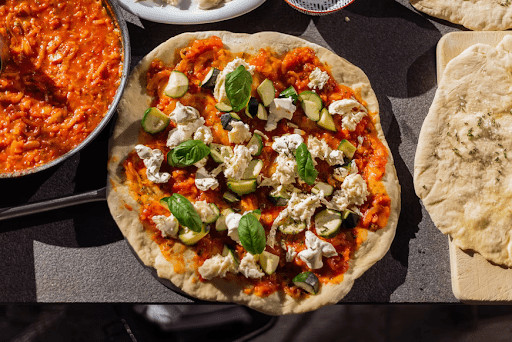 By investing in an outdoor kitchen, you'll be able to enjoy warmer weather for more of the year! Whether you plan on entertaining guests often or just having family barbecues occasionally, there's no denying that an outdoor kitchen will provide plenty of benefits. With so many options available when it comes to design, location and functionality, there is no wrong answer when you're designing an outdoor kitchen. To get started with this project, consider these 6 tips for the best outdoor kitchens!