Selling your house involves more than just finding a real estate agent. If you want the potential buyers to be interested in buying your house and become its new owners, you need to prepare it beforehand.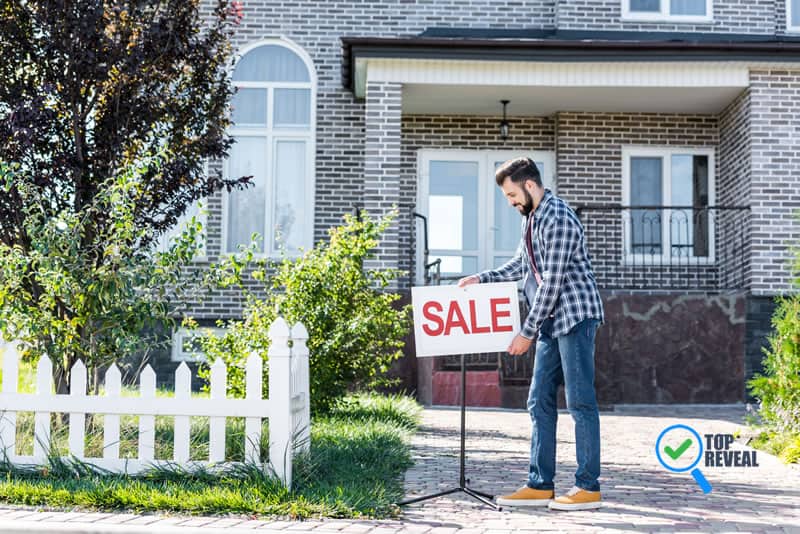 Fortunately, getting your house ready for sale is not that complicated, and we are here to prove that! In fact, to make it easy for you, we prepared a list of things that you need to do before selling your house. Check it out!
13 Things You Need to Prepare Ahead Before Selling Your Home
Fix What Is Broken
Are there things in your house that are broken or need to be repaired, such as a faulty garage door or a leaking faucet? If that is the case, then there are many ways in which you can have them fixed!
For example, if you live in Arizona and your garage door does not work the way it should be working, you can get in touch with a company that specializes in garage door repair services in Arizona.
Make Sure It Is Clean
Most people would not buy a house that is very dirty. Thus, if you want to make your house look appealing to potential buyers, you need to make sure that it is clean. Start with the attic, and then work your way down to the basement.
Buy Fresh Flowers
When people see freshly cut flowers in a house, they might end up thinking that you really care about the house and the way it looks. Considering this, buy flowers and then put them in vases in the rooms that are most likely to be shown to potential buyers.
Paint the Walls
Potential buyers will like seeing freshly painted walls in a house. After all, it will make the house look fresh and tidy. Ideally, you should choose warm colors, such as red or orange. They will make the house look much more inviting.
Invest in Landscaping
If you want to show off your garden to potential buyers, you need to make sure that it is neat and tidy. Get rid of the weeds, plant fresh flowers, and prune bushes and shrubs. As a result, selling your home should become much easier.
Look for Selling Points
Think about your home. Are there any things in it that you would deem appealing or lovely? It can be a home security system, durable wooden floors, or a big backyard. Once you are done, try to focus on these particular things while talking to potential buyers. It might make them more likely to buy the house.
Check the Roof
The roof is one of the most important elements of any house. Consequently, you should make sure it is intact and that it does not need any repairs. If you have any suspicions about its integrity, contact a roofing contractor and have them come over for a thorough inspection. Mighty Dog Roofing in Alpharetta, GA uses drone technology to give you verifiable and credible inspection information.
Declutter and Sell Useless Things
If you want to sell your house, consider taking a look at the things that you own and getting rid of the ones that you no longer need. It will make your life easier when it is time to move out, and you need to pack up your belongings. Moreover, you can use it as an opportunity to make extra money. For instance, you might be in possession of things that can be sold for a large sum of money, such as old collectibles or antiques.
Rearrange Your Furniture
While it might not seem that useful, rearranging your furniture can go a long way when it comes to helping you sell a house. In fact, if you do it right, you can turn it into a marketing tool. You just have to arrange it in an inviting and convenient way. Think about doing that before selling a house!
Remove Personal Items
Are there any personal pictures on the walls of your home? If that is the case, then store them out of sight before inviting potential buyers to come over. It will help them see your home as a blank slate that they can make their own. As a result, they might end up being more likely to buy the house!
Wash the Exterior
If you want to sell your home fast, wash the exterior beforehand! It is one of the things that potential buyers will definitely pay attention to. Considering this, you might want to clean the windows and clear the gutters before selling. Moreover, if your house has siding, you should clean it with a pressure washer.
Consider the Walkability
Is your home close to any places that one might want to have close to home? Bus stops, restaurants, shopping centers, parks, schools, churches? Once you manage to come up with a few locations, make a list and leave it for potential buyers. It will help you sell the house faster.
Eliminate Pet Smells
If you own any pets, it is very likely that a few places in your house do not smell the best. Considering this, make sure to get rid of such bad smells before selling the house.
You can do it in many ways, including washing the upholstery, cleaning the carpets, letting some fresh air in, and scrubbing the walls and floors where pets have left their mark.
Selling Your House Does Not Have To Be Hard!
As you can see, there are many things that you will have to do before selling your home, ranging from painting the walls to fixing what is broken. It might seem like a hassle, but doing that will make you more likely to sell the house in a timely manner.
It is also worth mentioning that while doing the things mentioned above might speed up the process a bit, you will not be able to sell your house overnight. In most cases, it is a rather lengthy process that can take up to a few weeks.
Considering this, stay patient! You should be able to find a buyer soon enough.