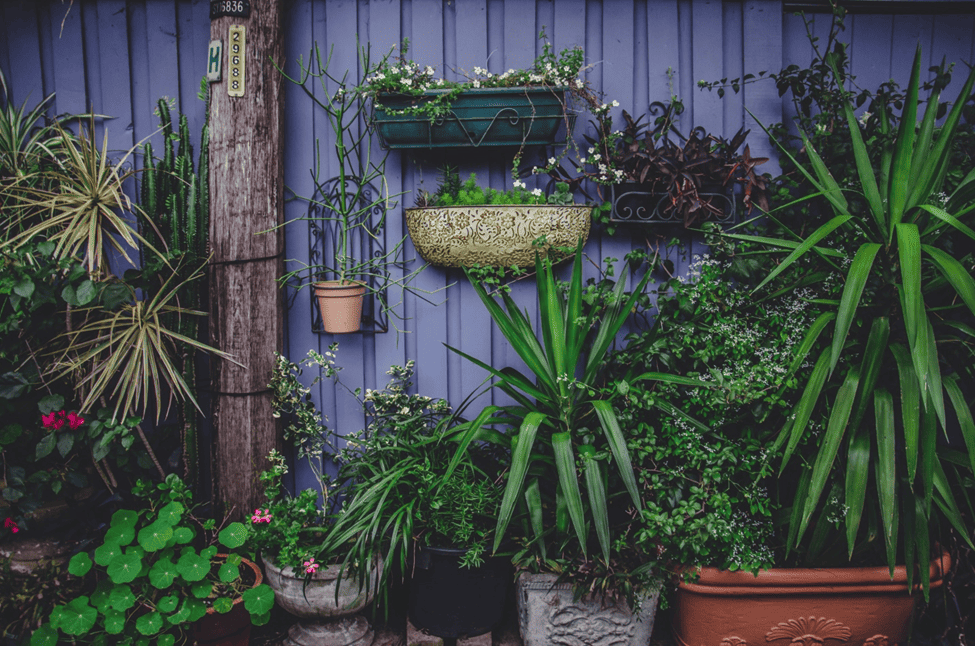 The importance of outdoor environments at home cannot be ignored, especially after the lockdown period. Unfortunately, not all homes had exciting backyard spaces. Integrating nature and innovation, modern backyard landscaping ideas combine aesthetics, functionality, and sustainability.
From inviting fire pits that encourage gatherings under the starry skies to lush greenery inviting peaceful contemplation, the art of backyard landscaping has evolved into a realm that transcends ordinary gardening. For exceptional results, consider working with a reputable pool construction company like Magnolia Custom Poolsto help you design the custom outdoor pool of your dreams. Here are eight modern backyard landscaping ideas that can elevate your outdoor space:
Embrace Minimalism
Minimalism is certainly the hallmark of modern backyard landscaping. Including clean lines and open spaces in your backyard helps create calm and simplicity. While options are endless, stone, concrete, and metal are best for hardscaping. These materials exude a contemporary yet low-maintenance and durable vibe for your outdoor space.
Multi-Functional Outdoor Living Spaces
Contemporary backyard landscaping emphasizes creating versatile outdoor living spaces that seamlessly blend with the environment. These areas provide comfort, style, and flexibility, effectively expanding the interior living room to the outdoors.
To achieve this, start by defining different zones within your backyard. Set up weather-resistant furniture and plush cushions to establish a cozy seating area. Incorporate a fire pit to generate a warm and inviting ambiance for evening gatherings. Create an open space for enjoyable activities, like lawn games.
Incorporate eco-friendly materials like recycled plastic decking or permeable pavers for paths and walkways. These materials support sustainable practices and provide a contemporary flair to the overall aesthetic. Incorporate shade structures, such as pergolas or retractable awnings, to shield the space from excessive sunlight or light rain. If your space allows, think about incorporating an outdoor kitchen, offering seamless outdoor dining and entertaining experiences.
Additionally, lighting is crucial in modern backyard landscaping. Integrate energy-efficient LED lights strategically to enhance the atmosphere during nighttime gatherings. Accent and pathway lighting highlight key features. Lanterns and string lights are best for warmth and elegance.
Sustainable Landscaping
Modern landscaping should also feature sustainable options. Homeowners should prioritize eco-friendly gardening practices. Homeowners should begin by fixing effective rain harvesting systems to reduce wastage. Solar-powered backyard lighting also reduces energy bills.
Vertical Gardens and Green Walls
Limited space should never be a hindrance to achieving a modern and captivating backyard landscape. Vertical gardens and green walls offer ingenious solutions to optimize space while introducing a lush and visually striking element to your outdoor space.
Vertical gardens utilize walls, fences, or freestanding structures to grow plants vertically. In addition to adding a touch of greenery, plants serve as natural privacy screens and sound barriers. Opt for plants with varying textures and colors to craft a visually captivating and dynamic display.
When implementing vertical gardens and green walls, ensure proper irrigation systems and select plants that thrive in the given conditions. Modern irrigation systems, like drip or hydroponic systems, maintain plants' health and save on water.
Smart Technology
You should also leverage smart technology to make your backyard efficient and convenient. Fortunately, there are endless smart technologies for home usage. For instance, automated irrigation systems adjust water schedules based on predicted weather conditions, minimizing wastage. Smart lights also consume less power.
Water Features and Zen Elements
Water features and Zen elements are excellent additions to modern backyards. They create a sense of tranquility and harmony in your modern backyard. The gentle flow of water has a calming effect, which boosts your outdoor space ambiance.
Contemporary fountains have become a popular choice for modern landscapes. The background sound of running water creates a soothing background noise. This drowns out urban noise and promotes relaxation.
Incorporating Zen elements like strategically placed rocks, sand gardens, or Japanese-inspired bridges can infuse your landscape with a meditative and serene touch. Incorporate comfortable seating or meditation areas surrounded by greenery and the gentle sound of water. Such simplicity makes outdoor spaces best for self-meditation.
Fire Pits and Outdoor Fireplaces
An outdoor fire pit or fireplace extends the functionality of your backyard. Homeowners can use them for warmth or outdoor cooking. They are also great outdoor focal points for modern homes. You can modernize these installations by choosing the latest designs made from metal or concrete.
Entertainment Zones
Homeowners should also design dedicated entertainment zones for their favorite games and outdoor activities. A tennis court, gold area, and soccer space are excellent examples. These outdoor spaces encourage backyard interactions.
Endnote
Modern backyard landscaping ideas offer a gateway to transcending the boundaries of traditional outdoor spaces. From incorporating eco-friendly elements to embracing smart technology, the possibilities are limitless.
So, whether you seek a serene escape for relaxation or a stylish venue for social gatherings, modern backyard landscaping provides the canvas for your artistic expression. Homeowners can create a beautiful space by taking note of these insightful tips.