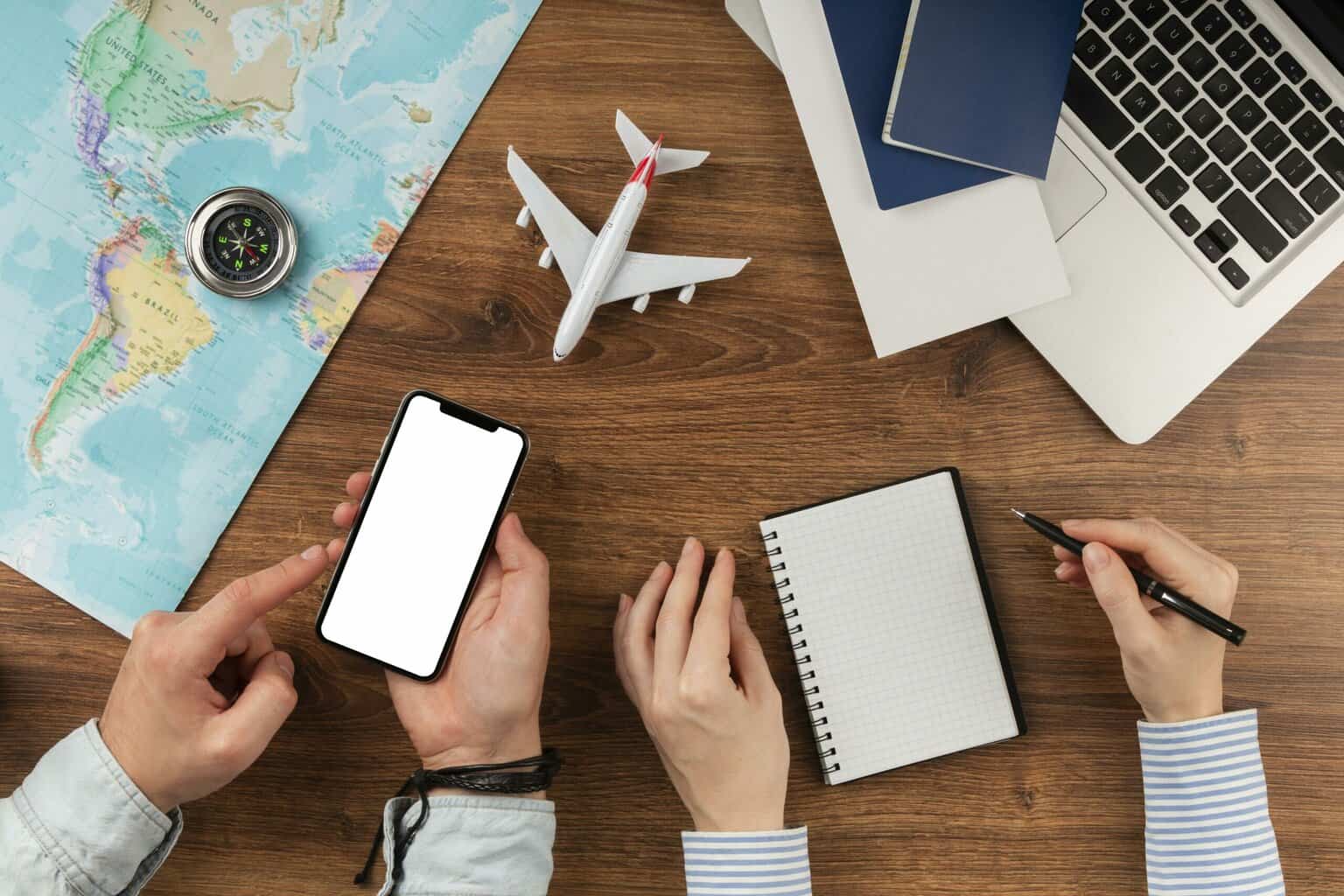 What are digital nomads?
Digital nomads are remote workers, often freelancers, that move from one country to another over a short period. Frequent travels are a staple of their lifestyle and they make it happen by applying for a series of tourist visas. You may be looking for a small shack near the sandy beaches of Bali, furnished rentals in Hong Kong, or maybe a European cityscape to call home.
Today, digital nomads are slowly becoming accepted because they help money circulate in the local economy by renting properties, paying their bills, going shopping, and buying goods and services. In addition, they do not take jobs from the area. Digital nomads often immerse themselves in the local culture and are familiar with the whole process of assimilating into a new community. As a result, these individuals are eager to learn the local language, befriend new people, and facilitate a deeper social and cultural exchange.
San Jose, Costa Rica
Costa Rica may sound like an exotic beach destination, but today it offers more than that. It has great weather all year round, a low cost of living, and does not have an income tax. The country's digital nomad visa is valid for one year and if you can prove that you stayed for at least 180 days within that time frame, then you can extend the visa for another year.
Chiang Mai, Thailand
Looking to make a transition from the concrete jungle to an actual lush, green jungle scape? Then Chiang Mai is a strong option. Internet speeds register at around 25 Mbps and there is an abundance of coworking spaces and restaurants to spice up your work routine.
Amazingly, the cost of living registers at only $950 per month. This is great value for your money. It's an opportunity to nurture your hustle in an unconventional environment.
Lisbon, Portugal
If you've always wanted to work around Europe, then consider Portugal. Lisbon, in particular, is widely considered to be one of the most cost-effective digital nomad hubs on the continent—especially in comparison to its peers like Barcelona and Paris.
One strong argument for Portugal is its thriving remote worker community. It has tons of meetup groups, coworking spaces, cafes, and events so you can network with like-minded individuals and immerse yourself in the area faster.
Athens, Greece
Another strong contender for the title of the most affordable hub in Europe is Greece. It has the most cost-effective housing rates; and food, shopping, and transportation is also cheap. This is the best place to settle in if you want to spend a few years hustling and saving.
Valletta, Malta
Digital nomads and island living go incredibly well together—and there's no better place to make this dream come true than in Malta. This country offers nationwide 5G coverage and over four hundred free public wifi spots. As a result, you are free to take your work everywhere.
And when you start feeling a little isolated from the rest of the world, there's no need to worry. There are plenty of affordable flights to and from mainland Europe throughout the week.
Melbourne, Australia
Melbourne is globally recognized as being one of the best student cities. It has plenty of cafes and coworking spaces, each sure to have its wi-fi. Aside from the facilities, the city's rich culture and community attract wanderers from the world over. This is a truly globalized locality you will surely enjoy setting up in.
Berlin, Germany
Looking for another option that is vibrant, cost-effective, and well-connected to the rest of Europe? Berlin, Germany is one of the most popular capital cities on the continent. It's a big city with plenty of different places and different vibes. Internet connectivity in Berlin is fast, with download speeds reaching more than 20 Mbps.
One downside you may have to consider is the limited availability of open wireless networks in many of the city's shops and cafes. However, you still have over 70 working spaces around the area to work in.
Barcelona, Spain
Barcelona isn't just popular for its beaches. It's quickly becoming a digital nomad hub, especially with the introduction of the new Spain Digital Nomad Visa.
Compared to other European locations on this list, Barcelona is slightly more expensive. However, you can still make it as a digital nomad by being responsible with your finances.
Tallinn, Estonia
Estonia was the first country to offer a digital nomad visa. They've had plenty of time to work on making the area an ideal home for digital nomads. The country offers extensive free public wifi coverage, alongside a multitude of cafes and coworking spots for you to choose from.
Aside from the amenities, one strong advantage of being ahead of the game is how refined their program is. The process is clear, organized, and easy to follow.
Bali, Indonesia
Bali is a magnet for digital nomads in Southeast Asia. Traditionally, it's famous for being a hot tourist spot. The area offers breathtaking surf spots, rice terraces, ancient temples, and so many beautiful landscapes. This is a welcome respite from the hustle and bustle of living in an urban jungle.
Indonesia also has a vibrant existing digital nomad community, so finding opportunities for networking events, jobs, or coworking spaces. The country's digital nomad visa is valid for five years and will allow you to work tax-free. You just need to make sure that your income is from businesses based outside of Indonesia.