A family vacation works wonders; it provides a chance to reconnect with your family and oneself. Moreover, it is an opportunity to take a break from the demanding daily schedule and burnouts at work.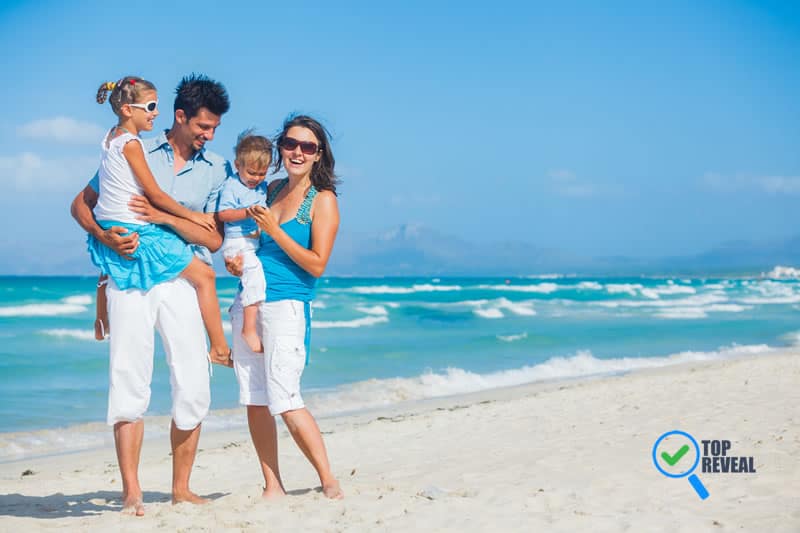 After a well-planned and successful vacation, you get better family relations and a fresh perspective about your life. If you are considering a vacation, here is how to plan for your family vacation.
Consider your family's Interest
Vacations are supposed to be fun, and for that to be achieved, you need to consider each member's interests. You like the beach, but does your teenager daughter enjoy it? Your destination requires having what it takes for your family to have fun. The best option is going for a destination with varying fun activities.
With such a destination, whether you are an adrenaline junkie, looking for a relaxed day checking out nature's beauty, a shopping frenzy, or exciting arts and culture, you can have it all.
Let everyone pitch in and consider their input to ensure you set a suitable vacation destination for your family. As you consider an appropriate destination following your family's interest, research its suitability such as in terms of weather, transportation means available and accommodation to mention a few.
Consult your Budget
Transport, accommodation, entertainment, and food are among the concepts that require budgetary planning. You want a comfortable trip to ensure once you get to your destination, you are in good health and shape to explore the fun activities. As such, you need to plan your transportation means that best fits your family, for instance, if it is by road, a car that you can all fit, including the luggage.
Accommodation is another significant consideration as it directly affects your vacation's success. Among the most sought-after accommodation is luxury vacation rental. Luxury vacation rentals offer better facilities, more than enough space and entertainment, kicking your vacation experience a notch higher.
Following your budget, you can opt to dine out or consider luxury vacation rentals with a kitchen where you will be making your meals. In terms of entertainment, you want to get the most out of your vacation. As such, you need to consider the most effective entertainment options that are well within your budget.
You might also want to consider vacation packages from Vacations Made Easy that already includes both accommodation and entertainment.
Check your Calendar
Setting the most appropriate dates for your family vacation is significant. You don't want, after all, to call your children home in the middle of the school year to make the trip as it would affect their education. Moreover, your work matters as those bills won't pay for themselves. Plan in advance and set vacation dates that do not affect your daily schedule and your children's school life. You can take advantage of the off-peak seasons to get better deals such as cheaper tickets, accommodation, and better choices as the demand is not that high.
Gather the Essentials
Now that you know the dates and destination, it is time to start packing; are your passports ready? First off, if you are traveling via a plane, buy your tickets in advance; don't wait for the last minute rush. From there, check out the accommodation means and book your luxury vacation rentals. If the local currency is different, make a point of getting some local currency for convenience.
With that done, you not only get the peace of mind as you gather the rest of your essentials but ensure that your family vacation doesn't overwhelm you.
If your vacation destination requires some shots, say for example vaccination for a particular health concern, especially for the young children, ensure they get it. Take other health measures such as packing prescription medicine, if any, first, to avoid the inconvenience of having to call your doctor while on vacation. As you pack, start with the most important items first to avoid over packing.
Family vacations success depends on how meticulously you plan for it. Planning allows you to narrow down your interests, such as destination and ease the process, ensuring that you get the most out of the vacation. If the process seems to be too much of a challenge, you can always consult an expert or bring a friend along to ensure you are taking all the proper measures for maximum fun.