Attending college fosters the belief in the American Dream. You're almost certainly guaranteed to have sleepless nights and uncompromising professors, but new horizons await just around the bend. Anticipation and a sense of accomplishment have you walking with your held high, smiling from ear to ear … until that gut-wrenching moment when you see those textbook prices.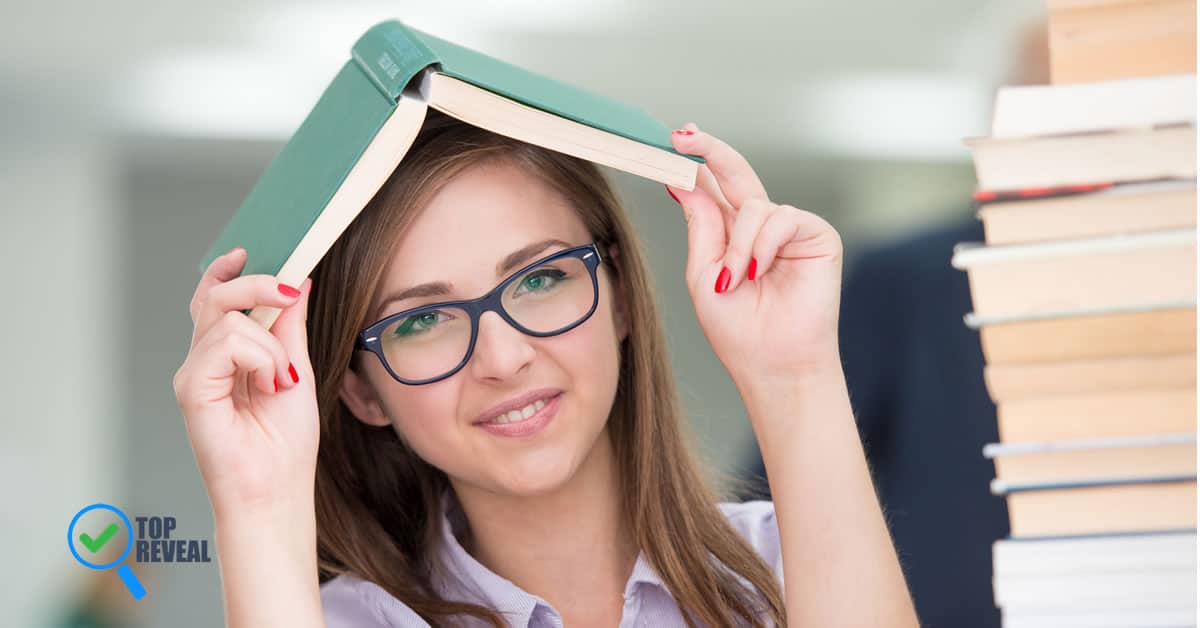 In addition to orientations, campus tours and registering for classes, buying books is an inevitable part of the routine. However, many students are realizing how dire times have become as their thoughts about academics are distracted by the prices they have to pay for books.
This trend seems to be universal because textbook prices at both community colleges and four-year colleges and universities continue to rise right along with tuition. The Bureau of Labor Statistics found that textbook prices rose 88% between 2006 and 2016, and they continue to rise. Textbook fees actually rose more than any other educational expense, including tuition and housing.
Author Herb Weisbaum, who wrote an article entitled College Textbook Costs More Outrageous, stated that college students are more willing to take risks, like not taking a class or not purchasing the required book. These risks usually cause negative academic consequences.
Why You Should Consider Selling Textbooks Online for Fast Cash
On the bright side, every problem has a solution, and the solution doesn't have to be putting your scholastic dreams behind you. You registered for college to pursue your long-term goals, and you shouldn't let those debilitating prices stop you.
In an ideal world, you would keep your textbooks until they're clad with dust. However, in reality, selling them can earn you much needed dollars. Here are a few reasons why you should consider selling your used textbooks:
• There are some textbooks that you may never need again. This is not to say that there's no value in books. However, considering your list of priorities, the cash value of that anthology of Shakespearean plays outweighs the sentimental value.
• The market for used textbooks has grown to match the exponential growth in textbook prices. This means the probability of making a sale is quite high.
• You could potentially earn more than what your school bookstore offers. Though its location is convenient, your school's bookstore doesn't have the students' pockets in mind. This is especially the case when there's a new edition or the school chooses not to adopt the same textbook for the upcoming semester.
Top Websites for Selling Textbooks for students
Below you'll find the best online websites where you can sell your textbooks. These sites help you save on shipping costs, and they offer the highest payouts for your textbooks.
1. BooksRun
This site has an easy process that lets you earn quick cash for your books. Simply type in the book's ISBN, sign in and choose how you want to get paid. You'll then receive a pre-paid label to attach to your package. This label takes care of the shipping fees. Then you'll get paid within 4 days via PayPal, or you can have a check mailed to you.
BooksRun also lets you sell in bulk, which saves you some additional cash. What's more is that the site provides a less expensive option for buyers. You can buy used books or even rent them.
2. Amazon
As you may know, Amazon works a little differently. It's a huge e-commerce website where you can buy and sell anything legal under the moon. Chances are you've purchased from the site. You should also consider selling your new or used books on Amazon.
There's a process you'll need to follower, however. You simply set up an Amazon seller account and post your book's details, the most laborious step. If shoppers visit the site and search for your textbook title, yours will be among the options from which they can choose. When it comes to textbooks, there's a good chance someone will snag it.
One of the pros of selling on Amazon is that you get to set your price. However, do stay within a reasonable range. An additional benefit is that Amazon holds the number one spot among e-commerce sites, which means there are more potential buyers.
3. Chegg
One of the highest rated online websites for selling textbooks, Chegg has been in business since 2003. Simply use a book's ISBN to receive a quote, and send it for free. Payment usually occurs between 10 and 15 business days. Sellers choose between PayPal, check and Chegg credit to receive their payments.
4. Powell's Books (Powells.com)
If you're looking for a reputable company that will buy your textbooks, consider Powell's books. The company has been in business since 1971 and buys just about any book that's in good condition. This is great for students who have to purchase novels (in addition to textbooks) for English and Humanities classes.
Simply input the ISBN of the book you'd like to sell and receive an offer. Powell's pays for UPS ground shipping and sends the payment through PayPal or a Powell's account.
5. Cash4books
This is a highly esteemed site that buys mostly textbooks. To sell on Cash4books.net, you simply begin by searching for the textbook's ISBN. You'll then receive a quote if the site is currently buying the book. Simply mail the book free of charge, and then a check or electronic payment via PayPal will be sent to you within 13 days.
No matter where you choose to sell your textbooks, be sure to keep timing and condition in mind. If you know there's a new edition, chances are the demand for the old one will dwindle as time passes. Therefore, you should attempt to sell older editions as soon as possible. Also, keep books in good condition. The better the condition, the higher the chances you'll make the sale.