If you're looking for a home security system that actually does what you need it to without causing you to go bankrupt then the new Ring Alarm system may be the answer to your prayers. Available for presales starting today, Amazon's latest acquisition, the Ring company, has made the leap from video doorbells to a complete alarm system that, at least from initial tests and reviews, seems to be both affordable and reliable.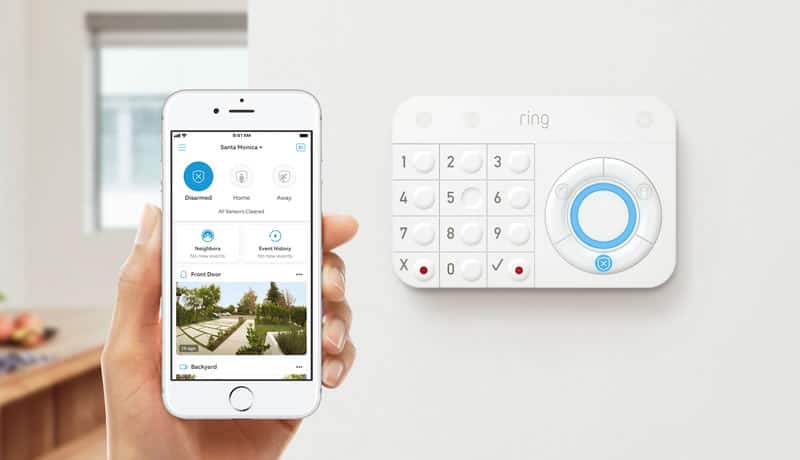 And after testing it ourselves we have to agree. To see exactly what makes this new product so special, check out our in-depth Ring Alarm Home Security Kit Review and learn all about it.
Ring: Giving ADT Some Serious Competition
The Ring was a sensation already thanks to its innovative video doorbell when Amazon bought the company earlier this year for a whopping 1 billion dollars; now though, it's destined to be even bigger thanks to their latest product.  Dubbed as a "DIY" system, it comes with a base, keypad, contact sensor, and motion detectors, all of which you can install it yourself.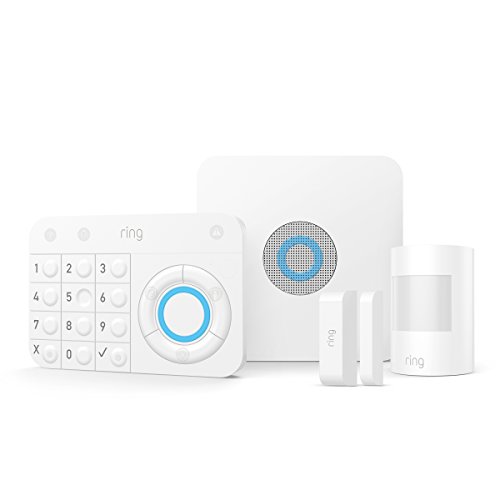 Even better, you can connect it to other elements, like the Ring video doorbell and cameras for a complex and dynamic system anyone can use, from condo owners to those who live in a mansion. Seriously, it can cover and protect any size home- for under $200. And if you're looking for an added layer of protection and more than one set of eyes on your home you can sign up for Ring Protect Plus,  a $10 monthly subscription service that gives you around the clock protection and gives ADT some serious competition.
Fact is, many homeowners shy away from security set-ups due to either the high costs for 24/7 monitoring or the inferior options for self-installation. Ring has managed to eliminate this dilemma, providing a quality product at a fraction of the cost.
Ring Alarm Home Security Kit Review: Key Features
Let's take a closer look at this system and it's main features to give you a clearer understanding of how it works and what makes it so special:

Simple Installation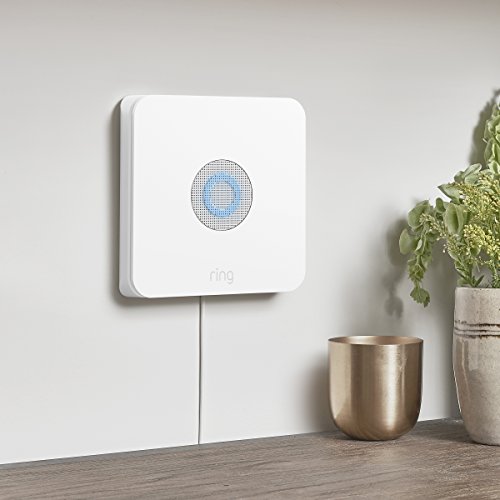 The kit is easy to put together- no electrician or special tools needed. No haggling to connect or splice wires, just plug in the base and set up the other pieces in under 10 minutes.The contact sensor can be attached to any door or window and the motion detector can be placed on any wall in seconds. Then, all you need to do is sync it with any existing Ring products you have and you're ready to go.
Oh, and for those with larger homes, there is a range extender to cover more areas and you can also purchase additional detectors, which will run you about $30 each. This is great because it allows you to place detectors all over if you need them, so no matter how big your house is you can cover every square inch.
"Smart" Controls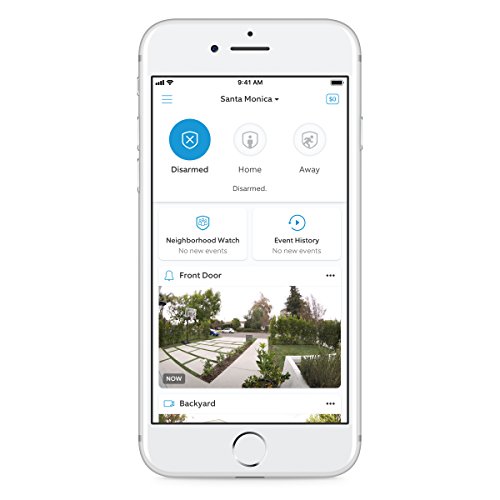 The Ring kit works with Android and iOS, so once it's installed you can control it and get alerts straight to your phone or tablet. Turn the system on or off, get notified when a sensor is set off, be alerted when a window opens, and more no matter where you are. It makes it easy to know what is going on in your home even when you're not there and gives you peace of mind.
Compatability
Since it works with Ring's cameras and doorbells, you can create a custom alarm system that ensures your loved ones and valuables are safe at all times. It gives you the option to "see" and hear what is going on. An alarm system can run you thousands of dollars, so the ability to put one together that can cover acres of land is a real bonus.
There are also additional products that will be hitting the market soon in connection with this kit including a flood sensor, freeze sensor, and dome siren.
Quality at a Reasonable Price
The biggest plus for us during this review was the ability to sign up for a subscription service for next to pennies a day. ADT has a stronghold in this area, but they charge high prices. A DIY that can compete, and the Ring definitely can, was the deciding factor for us.
The subscription gives you 24-hour protection 7 days a week- for just $10 a month or $100 for the year! And with the kit itself costing so little, this is a win-win situation.
Quality Components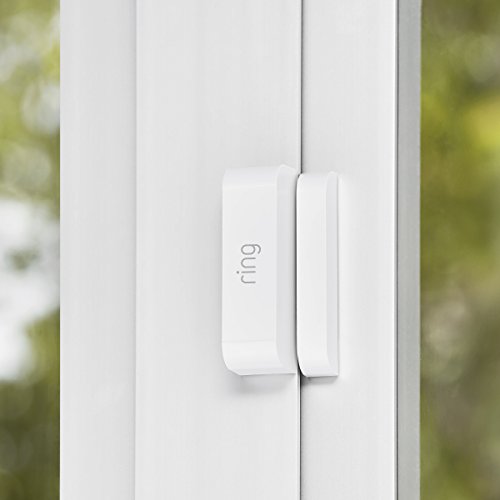 The other big plus for this system is the quality of the components. The sensor and detector work well and aren't overly sensitive and the base and keypad are easy to program and respond well.
Ring Alarm Security Kit Release Date: Where to Buy the Ring- and When
The Ring is available for presales starting today through Amazon
, Ring.com, BestBuy.com, and HomeDepot.com and will begin to ship
starting July 3
.
The beauty of this kit is that it can be used in any size home and it won't leave you broke. The quality of the sensors and detectors, combined with the ability to control it using your phone, is a pretty sweet combination. It combines convenience with quality for a true one-of-a-kind system that protects what you value most. The customization and the levels of protection it allows you, for us, make this a no-brainer for apartment dwellers, homeowners, and more.
What do you think of the Ring Home security kit? Share your thoughts with us below and be sure to share this review with your family and friends.