Emergency exit bars are necessary in many cases as they are the perfect combination of a proper safety solution and an instant pathway towards the exit if an emergency should happen. The beauty of this device is that once installed you will be able to unlock the door, even if you have a sophisticated lock system. Which means you can quickly and safely move in and out of a building. They are usually found on fire exits, but ideally can be used on just about any door in a home or building.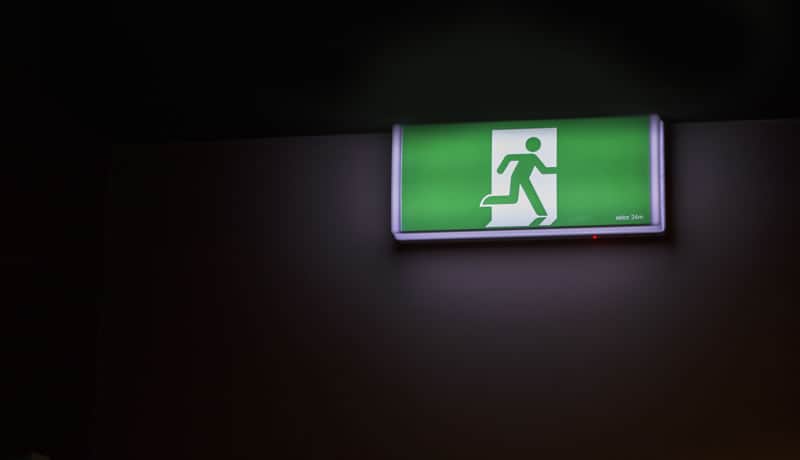 Why You Need an Emergency Exit Bar
These bars are perfect for any building because of their convenience and ability to keep those inside safe.  Many come with an inbuilt alarm, so as soon as you open the door an alarm starts sounding, making everyone aware there is an emergency and they should head for the exit. In addition, many of these bars have a built-in feature that once the alarm starts, the other emergency exits open. Not all of the types available on the market have this feature, but you should choose one that has it, because a few seconds can make a difference.
How to Choose the Best Emergency Exit Bar
When you want to buy a new emergency exit door push bar, you should know that there are some tips that can help you choose the one suitable for your needs. No matter if you want an exit bar for your office or house, is you consider our advice you will make the best choice.
1. Make sure that it reaches the safety requirements
Exit bars need to be installed following the regulation set by authorities. Most often, safety regulations include checking the functionality and efficiency. Also, the hardware should be certified and each product should present a quality mark as a reliability warranty.
2. Check for the compatibility with security systems
As you can imagine, emergency exit bars should be compatible with the already existing security systems installed on the door they will be placed. If the bar's hardware is not compatible with the other security systems, there could be serious problems in case of an emergency. You can even end up trapped in your house or office during a fire, so be very careful!
3. Type of bars
Before buying an emergency exit bar, measure your door's dimensions and make sure that the one you choose will fit. Even if you can find emergency bars everywhere, they are available in different dimensions.
4. Is self-installation possible?
Most of the times you will need an experienced person's help for installing the exit bar. Although installation is not complicated, you need professional help for matching them with the existent security systems from your door. You can install it yourself if there isn't any such system.
5. Can you afford it?
When you are looking for the best emergency exit bars, make sure that you choose one that offers the best quality and safety warranty in report with the price. Although good quality bars might be expensive, you should at least consider them, because, after all, you are investing in your safety.
6. Make sure that the bar is insurable
An important aspect is the bar's insurability. In this way, if it would fail, you would receive a compensation. Keep in mind that insurance companies offer policies only to best quality bars.
Emergency exit bars are very important; they can make the difference in many cases. Don't think twice and buy one, at home and at the office.