When it comes to decorating your space, sometimes you don't want to do what everyone else is doing. Sometimes you want splashes from the past, colours that make you feel cheery (even if dreary grey is what everyone swears looks hottest right now). Sometimes you just want something that's a little different than the same room you see in every television commercial.
The following will explore one of the ways you can do this, but looking at some retro tweaks, you can make to your decor. Of course, there are no rules when it comes to your space. Always think about what makes you feel comfortable and at home when searching for decoration ideas.
The Subtle: Vintage Art And Photographs
If you're looking to make only a small change but have the vibe of your space lifted, you might want to look into posters, portraits, paintings, or photographs. The internet has an absurdly large selection of vintage photographs as well as tons of art prints from all different eras. It is important that if you are buying vintage or antiques that you discuss delivery precautions taken by the seller before agreeing to purchase. Some older items might be more delicate and need extra measures taken to ensure that they arrive in the same condition they were sent out in.
Statement Pieces: Appliances And Devices
One of the fastest ways to pull a room together into a retro vibe is to think about a statement piece that also serves a function. A record player is an entire vibe on its own but also plays music; a refrigerator with sleek curved corners makes any kitchen feel like a blast from the past, but it also serves a very important purpose.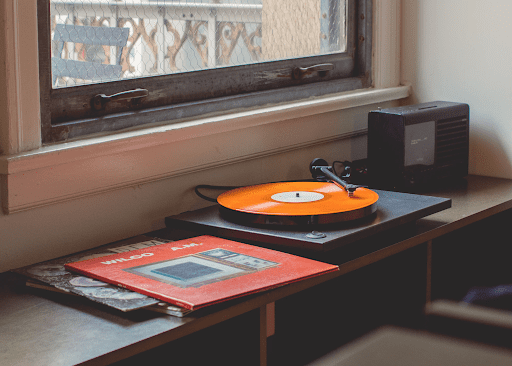 The Big Sweep: Wallpaper
Taking one wall in a room and coating it in a gorgeous pattern from a simpler time can give the whole room a lift. There are endlessly cute and kitschy options to pick from online, meaning you can go bright and cheery or sultry and natural ala midcentury modern. Wallpaper is also one of the quickest ways to turn a room around, so it might quickly become one of your favourite decor hacks.
Get Brave With Colour
One of the classic draws of retro design is how many more colours you have to work with. No longer are appliances simply white, black, or silver; they can be mint green or bubblegum pink. Couches are allowed to be an aggressive red; teal is welcome; kelly green can bring things to life, and dusty rose can leave you feeling pampered. If you need any more convincing, take a moment to research colour psychology. It turns out that the colours we surround ourselves with have a pretty big impact on our moods.
The Little Details: Scattered Treasures
Once you commit to tossing in a bit of a retro vibe into your space, you might find yourself tempted to take a wander through the antique stores you pass or pursue some nifty online shops designed for collectors. Do it! A stack of magazines printed in the 80s on the coffee table is not only a cool piece of decor but will be something visitors love flipping through. A toy from another era brings charm to an otherwise simple shelf.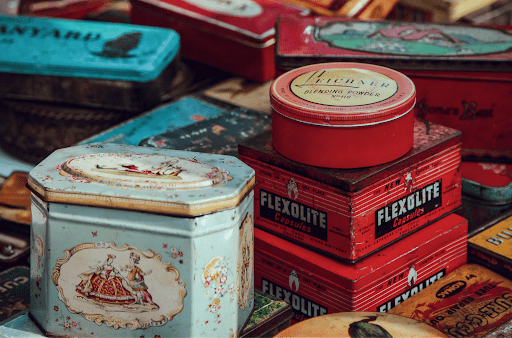 Get Cozy: Textures Are Your New Best Friend
One of the most wonderful elements of the retro decor was the acceptance that materials should feel good when you touch them. A carpet should warm your toes; a couch should be velvety smooth; if a surface is hard, it needs to be smooth and sleek. When making purchases, particularly textile purchases, do yourself a favour and run your hands along with the material. Is it soft? Would a baby like sleeping on this? If so, you're probably on the right track.
The Secret Ingredient: Warm Lighting
Often people don't realize the impact their lightbulbs have on their space. Over time bulbs dull, and throughout the eras, the shades of light they emit have changed. If you want to fully commit to the retro feeling in a space, look for some warmer lightbulb shades. Mood lighting can be the reason everyone gathers in one room over another or in one person's house instead of any other member of the friend group's home. It is also one of the least expensive ways to completely revitalize a room. As a bonus, you can also select energy-efficient bulbs and save on utilities.
The above tips should help you cultivate a more retro feeling in your space. It is also worth noting that when you're selecting decor for your home, you need to be honest about your household's habits and messes. Don't get a couch that the dog's fur is going to be comically obvious on. If you have toddlers, don't get a white carpet. Part of altering the feeling of space understands what will help you feel good throughout the day; don't get something that is going to turn into a chore that you hate.