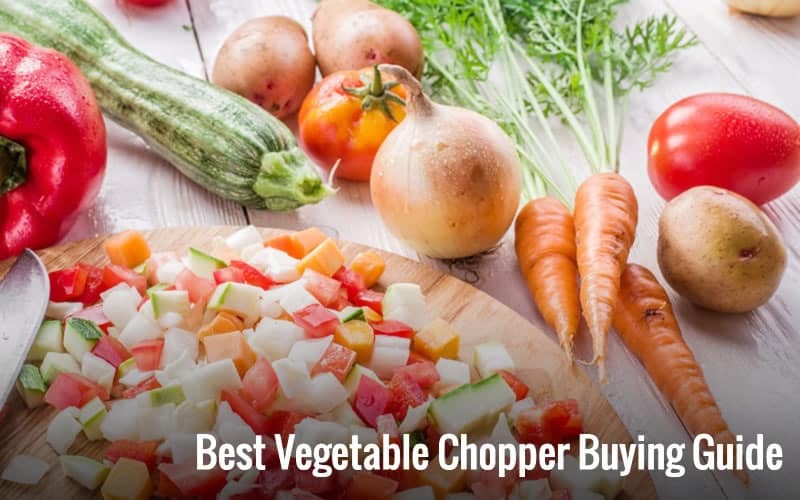 Summertime is my favorite time of year. Why? Because it is the best time of year to enjoy tasty, fresh vegetables. Yes, I said vegetables. Veggies are crunchy, refreshing, and of course, good for you. What's not so good for you, is all the chopping and dicing you have to do to them.
Which is why I invested in a vegetable chopper- and you should too. Choppers take the work out of prep work and make slicing and dicing vegetables easy, quick and fun. P Oh, and for those of you not so crazy about vegetables, they work great on nuts, chocolate and just about any other foods too.
My best vegetable chopper guide will break down everything you need to know to choose the best chopper for you, from features and pricing to summer recipes and maintenance tips. Read on and then run along and get one- chop, chop (see what I did there?)
What is a Vegetable Chopper?
Vegetable choppers come in all shapes and sizes, but their main purpose is the same: to help you peel and slice vegetables (or any other foods) in every conceivable fashion, from grating and dicing to gourmet cuts, like julienne, mandolin and more. They come in several styles and are easy to use and clean, making them a must-have in every kitchen.