If you want to enjoy homemade pizza that tastes like it cam out of a brick oven, a pizza stone is a must for your kitchen. Made of natural stone, they fit easily in any conventioanl oven and will have you cooking pizzas like a pro. A baking stone will give you almost the same results as a brick oven, as the stone absorbs the heat in the oven and it transfers it to the pizza, helping it to cook evenly and quickly. It also pulls in the moisture from the crust, making it crispy and light. The result? Professional pizzas, right in your own kitchen!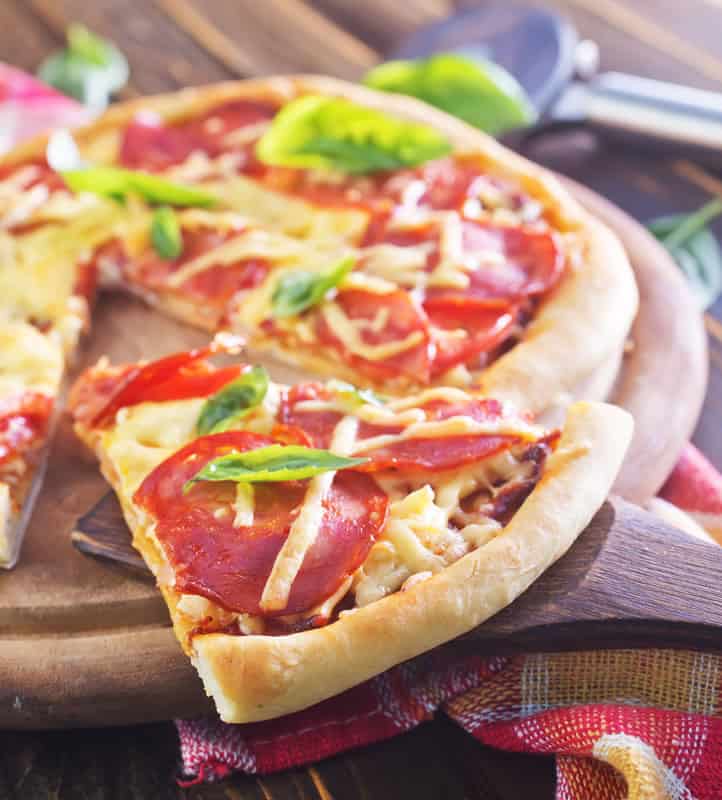 A baking, or pizza stone, is a simple, yet effective tool mainly used for baking.  These kinds of stones come in different shapes and sizes, including square, round and rectangular,  with the thickness of the best pizza stones ranging between 1/2 inch to 1 inch. When cooking, this stone is simply placed in the bottom or middle rack of the oven and preheated for at least 30 minutes  before placing the pizza on top of the stone. If your stone is very thick, you may have to preheat your oven for up to an hour.
Now, making an exceptional homemade pizza requires a few other tools too, like a good dough recipe, mixing bowl, and measuring spoons to whip it all up. With the right tools, and the right stone, making professional grade pizza at home will be a cinch!
Read more5 Best Pizza Stones for Grill Comparison Reviews (2021)