A kitchen is the heart of a home; it is not only where meals are made, but also where family and friends gather to share their hopes, dreams, and important moments in life. It's where recipes are shared, homework is done and endless Monopoly games are played.  So naturally, you want it to look fresh and feel inviting.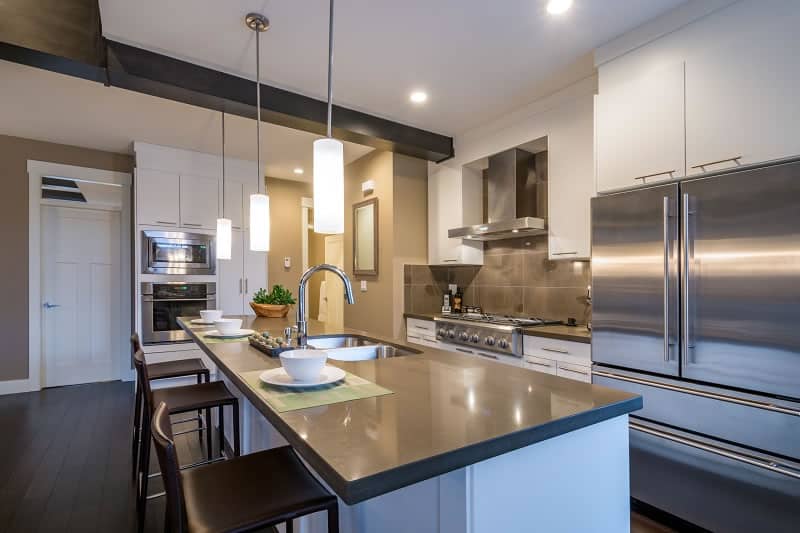 But, whether it's a lack of counter space or outdated decor, keeping your kitchen organized and beautiful can be a challenge. Lucki for you, you have us, so it doesn't have to be. We have some Interesting Kitchen Decorating Ideas that will work great in any home. From simple ways to declutter to inexpensive ideas for revitalizing the colors and materials, we will help you make your kitchen the place to be- before meals, during them, and after.
Tips to Decorate your Kitchen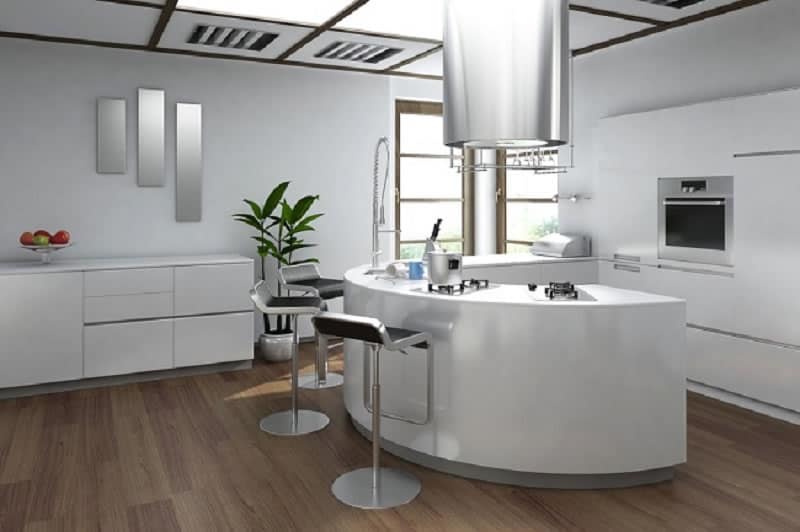 Pot Racks – For those with limited space,  a pot rack is an effective and decorative way to store your pots and pans. What I like best about them is their versatility. Some models can hang from the ceiling while others can be mounted onto a wall.   This not only looks nice and utilizes free space, it also makes finding the pot you need quick and easy.
Cooking tool wall storage – Another great storage idea comes courtesy of the restaurant industry and expands on the pot rack idea. You can attach a basket to a pot rack to hold smaller utensils, or use wall magnets to hold knives and spice jars. Just be sure to secure them and place them high if you have kids. And for those who really want to get creative, you can use a pegboard and organize spices and utensils by color.
Colour combinations (Black & white) – Sticking to a monochromatic palette will add interest and personality to any room, especially your kitchen. And the combination of black & white is a classic, but always popular choice. You can use it to go modern or retro, instantly updating the space. If you're looking to update your kitchen cabinetry, opting for black and white is a wise move to keep it simple, classic and neat. You can find exclusive deals online if you want to save in purchasing new kitchen cabinets.
Shelf life – Every inch of ypur space should be utilized for storage, but still look pretty. You can use 16-cube shelving units to hold plates, linens and serving pieces. The back should be lined with wallpaper to give it an unexpected decorative touch.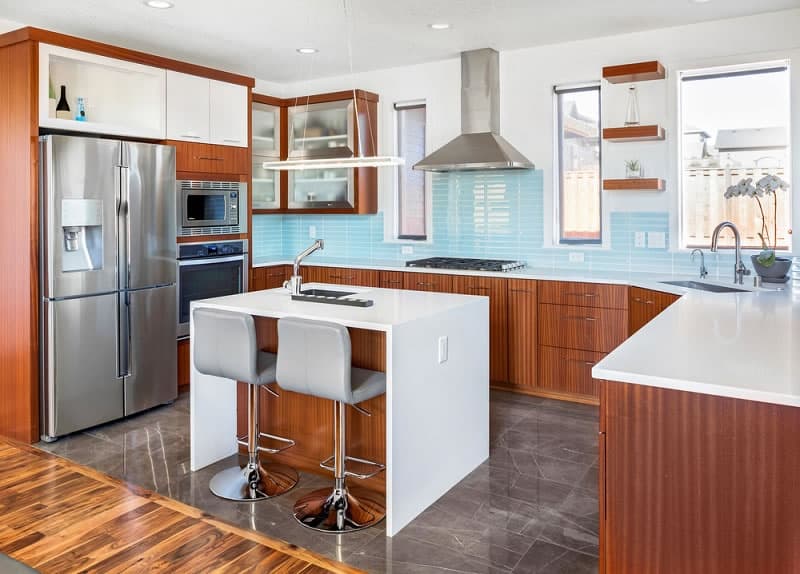 Open concept design ideas – If your kitchen opens up into the main living area, there are lots of fun and inexpensive ways to decorate. For instance, if you use the black and white combo in your kitchen, you can extend the theme and place a large, impressive table in the main area, layering it with a black and white rug underneath and a drum shade to hang overhead. This connects the 2 spaces and makes them one in a modern, casual way.
White Wall – Decorating a kitchen can be a tough task. If you go with the classic version, featuring a neutral palette (white walls, ivory cabinets, and black granite), you'll have more freedom to update some accents, like the backsplash,  textiles and place settings.
The kitchen can no longer be a neglected part of your house. It is the one room where everyone can gather and feel at home (even when they're not at home). By following our simple steps and decorating ideas, you can be sure your kitchen, and your house, will be the go to place for all your loved ones. Also, you can keep your kitchen decorated and lively.
Author Bio
I am Lauren Bracy, a qualified blogger. Here you can see my skills which gives you small ideas on understanding all the concepts with different themes. I love to write blog on different topics, like health, home décor, Automotive, Business, Lifestyle, Finance, Flowers etc.