Everyone loves shopping, and the idea of upgrading your wardrobe always sounds exciting. Who wouldn't want to get fresh new outfits, or completely change their style? Unfortunately, many people believe that this idea is not doable as it can cost a lot of money; not knowing that with a few steps it can easily be done. There are many ways that can help you upgrade your wardrobe, change your style, and have a bunch of new outfits without spending a fortune. Here are the top tips that will allow you to upgrade your wardrobe on a budget.
Learn How To Fix Clothes
How many items do you have in your wardrobe that is missing a button or have a small hole in them? These pieces that you've put aside, not knowing what you should do with them. It's time to take them out of your closet and give them a little fix. Sort them out, check the pieces that can be saved and donate the rest. You'll need to learn the basics of sewing, and turn these clothes into brand-new pieces again. You can find many tutorials online that will teach you how to hide a hole in your blouse and how to add new buttons. If you feel that you won't be able to do it by yourself, you can get them done by a tailor.
Repurpose
Do you have clothes that fit you well but are not your style anymore? Do you have some unrepairable jeans that you used to love but can no longer wear? If your answer is yes, then you need to start repurposing and DIYing. Cut those jeans and turn them into shorts, bleach a shirt, or add fabric colors to change how it looks, Use some scissors to transfer your tops and sweatshirts into crop tops, or cut turn a dress into a cute blouse There are endless ideas on how you can repurpose and change how a certain piece of clothes can look, all you need is a little research and the right tools.
Use Accessories
If you can't afford to buy new clothes, it's not a problem. You can elevate your whole closet by investing in accessories. Getting the right accessories can transfer an outfit from classic to casual. You can wear the same outfit several times and with different accessories, it can look different each time. Belts, bold necklaces, and iron-on patches can make your boring clothes look edgy. If you have a jacket that you no longer wear because it looks old and outdated, add a few patches on the back and on its sleeves, and it will look brand new. You can also get a couple of bold colorful jewelry that can be matched with most of your clothes, and you will be able to update your style without having to buy any new clothes.
Smart Shopping
If you need to buy new clothes, avoid buying clothes for the current season. You can buy the winter collection at the beginning of winter and end up paying a lot of money, or you can wait till summer and buy them at a discount. When shopping, the clearance section should be your best friend. Don't be consumed with staying up to date with fashion, as this will cost you a fortune. Find where the clearance section is and find suitable pieces that will match your style. This will help you upgrade your wardrobe without breaking your budget.
Another trick that can save you money while shopping is creating a list. Making a list of all the items you need while shopping will help you avoid impulsive buying. You can also save this list until there's a big discount on the items you need.
Don't Shop All At Once
Buying new clothes can be fun, but it can also be costly. To avoid breaking the bank while changing your wardrobe, prioritize the things you need to get and buy them one thing at a time. Don't buy everything you need at once. Instead, buy an item or two each month and within a year, you will find that you upgraded your whole wardrobe.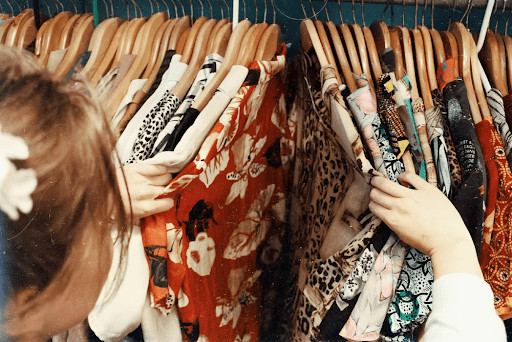 Upgrading your whole wardrobe on a budget sounds impossible, but all it needs is a little planning. Start by evaluating your closet first. Divide them into boxes, the items that should be donated, items that can be fixed, items that can be repurposed, and pieces that are not your style anymore. This will help you know what you need to buy, and what you can upcycle from your closet. When you're buying, focus on quality over quantity. High-quality pieces will last longer, and you won't need to throw them away after a while. You should also pay attention to how each piece should be washed, as it affects the durability of the fabrics. Taking care of your clothes will make them last longer, saving you money in the long run.