There are many reasons to consider selling a house, whether you are moving somewhere smaller or larger to accommodate life's changes, to needing the financial flexibility that will come from the income. Regardless of the reasoning, it can be a difficult or complicated matter, especially when you are trying to get as much out of it as possible. Here are some considerations you need to make in order to get the most out of selling your house.
Understanding The Locale
One of the most important things that you should consider when you are trying to sell your house is the location. This takes into consideration the availability of schools, grocery stores, police and fire services, churches or other religious buildings of praise and worship, public transit, recreational facilities, gas stations, parks, and any other points of interest that would appeal to prospective buyers. Location is a huge selling point when it comes to any form of real estate
Selling When Demand Is High
In conjunction with the location and proximity of your house, another driving force when it comes to selling price is market demand. It is important to gauge the market for houses and homes, taking into consideration the number of sellers and buyers in your area. If there is a greater demand with fewer homes available, your selling price will be significantly higher than if you were to choose to sell your house in a competitive size where many others are choosing to sell their houses while demand is low.
Purchasing Prebuilts
One aspect to think about in terms of long-term investments and value when selling your home is the purchase price. In order to maximize your profits, you should consider the cost of the home you initially purchase. The less you pay for your home, the more you will make on your return when you sell it. One way to mitigate these initial costs is to buy homes prior to their available completion. Prebuilt homes sell off much cheaper than those homes that are already built for the fact that you are able to move in much sooner. With prebuilts, you will often need to wait a few years until it is ready to move into. This also does not account for delays during this time that can add up when you are a new homeowner looking to move. If you have time to spare and are in no rush to purchase a house, consider your buying options in order to best maximize your profits down the line.
Repairs And Renovations
When you are putting your house on the market, one important factor you need to consider is the state of the home when you are selling it. You want to ensure that you evaluate your home, doing a full house inspection to determine that everything is in order. A house that needs any type of repair will not sell as high as a home in pristine condition, so you want to ensure that you take care of any needed repairs and address issues. Additionally, you want to consider doing renovations to modernize or redecorate your home. In addition to renovations, simply cleaning your home is another great way to add value to it when you are showing it to potential buyers. Use all of these ideas to help provide you the most revenue when you are, This will add value to the bottom line of your selling price. Taking the time and investing the money and energy to fix up your home is a great method to add value to it and increase the amount you get when you sell your home.
Staging
In addition to making evident changes to your home through renovations and necessary repairs, another way to increase the amount you can sell your home is with proper staging. Staging allows you to decorate the house in a manner that showcases a certain lifestyle and cost of living. Using expensive furniture, large televisions, fancy art, and other material objects that indicate a level of class and wealth, you target a high social class who are more likely to put in a more expensive bid. Having a well-staged house, people are more likely to commit to the higher asking price, as opposed to not having an effective staging, even though the home is ultimately the same in the end.
Selling For Cash
If you are in need of cash quickly, there are always ways to find solutions that will give you financial support. For instance, if you live in Texas, consider looking for a company or seller whose slogan reads, "we buy houses Texas" if you are in the local area. This will allow you to find those in the market that are willing to offer you cash for your property. These market professionals will be able to offer you rates that provide you with funds in a hurry. Of course, you may not get as much as a patient home seller, but if you need financial flexibility in a short span of time, you might not have many options. Such companies will be able to provide you with fair market rates for a quick turnover.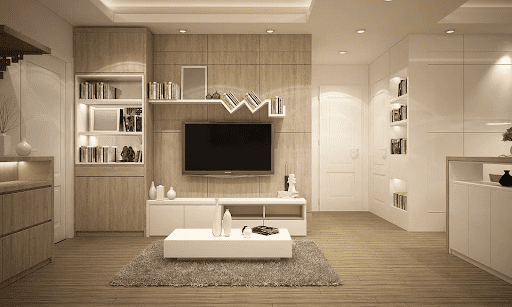 Real Estate Agents
Although selling your property on your own has the potential to get you the largest return, as you cut out the commission costs for having real estate agents, you do risk losing money on the sale by not having the connections, knowledge, and approach to sell your house. Real estate agents provide you benefits that you would not have access to if you were selling solo. Agents will have contractors they can reach out to in order to provide them the best rates to help with your repairs and have the necessary connections to find interested buyers that will increase not only the selling time but also potentially lead to bidding wars, This also gives you peace of mind by not having to stress and deal with as much when it comes to selling your home when you leave it to such real estate professionals.
It is important that you understand your reasons for why you want to sell, as well as various factors that can go into play before you put your house on the market. All of this will impact the ultimate selling price, and if you meet your expectations or not. You need to be sure when you put your house on the market, as it can be a life-changing decision.