Being a homeowner gives a great feeling. On one hand, you do not have to worry about paying rent again, on the other, you get to design your home the way you desire without taking permission from anyone.
If you wish to design a new home that will take full advantage of the unique views and geography of your land, then you need a competent professional to build on your lot to achieve the desired result.
To build on your lot simply means that a builder will build your custom-designed home on your land. This is one of the easiest approaches to building a home and it can be cost-effective as you do not have to repeat the process twice since it's on your property.
If you are looking to build your home on your property, then this article may just be what you need to have an idea of what the process entails. Please read on as we reveal more details.
Steps to Building on Your Lot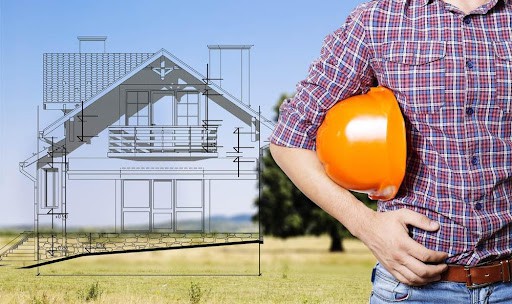 Here are some essential steps to follow:
Choose an Initial Point
The construction of your home on your own property can start from any of the following points:
With the Land You Admire
You're one step ahead of the dreaming stage if you own or inherited land. Working with a Realtor who specializes in land acquisitions or contacting a builder who can assist you with finding the perfect site for your home is a good idea if you haven't gotten the land yet.
With the Help of an Architect
You can employ an architect to turn your wish list into a blueprint, depending on the level of customization and your budget. Architects usually charge by the hour or by a percentage of the amount of work that has to be done; at the very least, you may expect to pay a few thousand dollars for their services.
A Floor Plan
A quick search on the internet will turn up dozens of companies that provide floor plans that you can take to a home builder to customize for your property. Floor plans that are utilized for review but not for construction range in price from $150 to $500, but complete sets that can be given to a builder for construction might cost anywhere from $1,000 to $2,500.
Examine Your Property
Working with a civil engineer to ensure you're obeying the requirements for the jurisdiction where your land is located is the next step in the building process. Plumbing, electricity, the water supply must all be considered.
This should be discussed openly with your builder. Let your builder know if you want your home to be aligned in a specific way or located in a specific spot on the property so they can work on how to get the basic supplies for your home.
Customization of the Building
The next step is the most enjoyable stage: personalizing and decorating your home to suit your needs. If you need inspiration, you can consider your daily routine for some ideas. Do you have a home office? It will be necessary to have a workstation or a private office. Do you have an elderly relative whom you care for? Consult your contractor about adding a first-floor mother-in-law suite.
The floor design might be influenced by factors such as how often you entertain guests or which areas you spend the most time in. Another customization approach is to think about how the exterior of the house influences the interior design. Do you desire a friendly, warm Craftsman with a striking exterior? Or do you want something entirely different? Talk to your builder.
The customization stage will certainly involve an architect's drawings and you have to be able to read and understand them properly. If you need help with reading an architect's drawings, you can check here.
Finding the Right Home Builder
Looking for a builder for your home? The following tips will come in handy:
A Co-ordinated Team
A good builder should have an organized team of pros who will be able to provide you with thorough answers to your various questions. They should work together rather than making you jump from person to person owing to a lack of understanding on their part.
Check Experience
The builder's experience speaks volumes about his efficiency. When a builder has been in the market for a long time and has consistently delivered, one can be confident that he is providing good quality service. Not only that, but an experienced builder will have a good understanding of the industry, the materials, and the changing architecture. You may rest assured that someone with a lot of experience will build a high-quality home for you.
Rate of Success

The number of homes that the builder has constructed, whether flats or villas, is another crucial consideration when choosing a builder for your home. The scale of operation, quality, reliability, and workmanship of the builder are all reflected in the number of homes they have built.
Existing Client Testimonials

The more trustworthy a builder is, the more satisfied customers he has and the more positive reviews he would have. Speaking with previous customers will help you assess the builder, from the quality of the materials used to his adherence to schedules and after-sales support.
Licenses and Accreditations

Examine the builder's license; certification from local and reputable organizations are also key considerations. His participation in local organizations demonstrates his genuineness and commitment to the community. Apart from that, it is always a good idea to look into any builder lawsuits or legal issues. If you need help with verifying a business license, you can check
here: https://smallbusiness.chron.com/verify-someones-business-license-40759.html
Conclusion

Building on your lot allows you to customize your home to your taste regardless of the location. However, you will need to contact reliable builders with good years of experience to achieve your dream home. This article discussed relevant tips to guide you. You may want to check them out.