Are you amid a home improvement project? If so, you probably already have a long list of things that need to be done. Unfortunately, way too many homeowners ignore their faucet when updating their homes. Hopefully, you are not following in suit. With that said, there is a broad range of brands on the market but not all of them are created equal. Below, you will discover a list of tips to jumpstart your effort.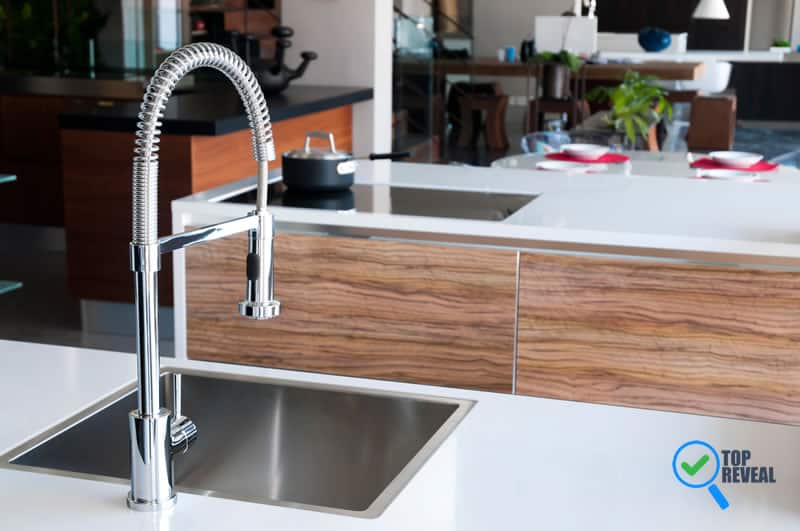 Know Your Needs And Preferences
Before you set out to buy your new kitchen faucet, it is important to know your preferences and needs. As mentioned above, there are endless designs available on the market. It is up to you to determine which of those designs are more suitable for your home. But, first, you must know the ends and outs of your kitchen sink. What that means is the number of mounting holes available.
There are several styles of faucets, some with one, two, three, and four mounting holes.
To determine how many mounting holes your sink has, you will need to either remove the existing faucet or look at the bottom of the sink. The only problem with trying to see the bottom of a kitchen sink is poor visibility. If the sink bowls are large, they will sometimes prevent you from seeing the area where the faucet is installed. Since you are going to be removing the existing faucet anyway, you could go ahead and uninstall it, so you won't need to do it later. Remember, your goal is to determine the number of mounting holes in your sink.
You will also need to know the size of the water lines, which vary between ½ to 3/8 inches. If your existing faucet is an older model, it will probably have ½-inch water lines. Newer models have been updated with 3/8-inch water lines, which are flexible to ensure easier installation.
Know Your Preferred Finish
Kitchen faucets are available in a variety of finishes, including stainless steel, chrome, polished nickel, oil rubbed bronze, matte black, wrought iron, ivory, glacier, Mediterranean bronze, and spot resist stainless. With so many options to choose from, you may need to do your research to get your decision right the first go-round. Learn more kitchen and bathroom hardware ideas by conducting a quick Google search.
Some homeowners prefer keeping their entire kitchen accessories coordinated. They do that by choosing a finish that matches the finish on their appliances. For example, one homeowner will opt for stainless steel because her refrigerator, microwave, and stove have a stainless steel finish.
One Or Two Lever Handle Design
Manufacturers all over the world have taken the steps to improve the appearance of their kitchen faucets. One way they have done that is by utilizing technological designs that create a modern appeal. One such faucet is the single lever handle design. The faucet only has one handle, which is utilized to control both the hot and cold water temperatures. The handle may be located on the right or left side of the base of the faucet.
Separate Or Built-In Pull-Out Spray
Another decision you will need to make before starting your shopping expedition is whether or not to buy a faucet with a built-in or separate sprayer. Built-in sprayers are very modern and convenient. In this design, the spray is built into the faucet, generally where the water tap is located. This is a very unique design that has gained a lot of popularity over the years. However, it does come with some risks. If the design is lacking in any way, it could lead to a malfunction that will prevent the pull-out sprayer from working properly.
In most cases, the cause will be related to the mechanism that lets the hose retract back into the faucet. Most manufacturers only back their faucets with a 1-year warranty.
Pro Tip: One can sanitize your kitchen and sink using a steam-cleaner.
The most traditional sprayer design sets off from the faucet. In fact, most kitchen sinks have a special mounting hole just for the sprayer. If you want to go this route, you will need to buy a kitchen faucet with a separate sprayer. Do not try to pair a sprayer and kitchen faucet up because that may not work. Just purchase these components together and eliminate the risks.