With the holidays right around the corner, everybody is looking for the best deals they can get on gifts they want to give. If you have in mind a home appliance by Hoover that will help your friend or loved one "clean up their act," you may not know that there are some fantastic deals to be had both at retail outlets and online.
So, if you are looking to find the best Hoover Black Friday/Cyber Monday deals, look no further. We have all you need right here.
What are the Best Hoover Black Friday/Cyber Monday 2017 Deals? Gifts that Suck
OK, maybe it's not the best phrase to lead with, but the fact is that Hoover has been at the forefront of vacuum technology for decades. Both your mother and grandmother probably owned a Hoover.
So, you might ask, What's new in the Hoover line? Here are a few ideas that might be just right for your messy friend or loved one.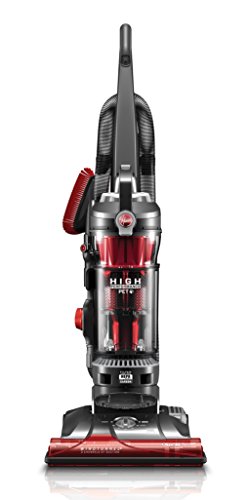 This is one of Hoover's best models, great for general cleaning and vacuuming. It is called WindTunnel 3 because it creates three channels of suction that lift dirt and debris faster so you don't have to keep going over the same area. It has a 40 foot cord so you can go from room to room without having to find a new place to plug in.
Of course, it is bagless, which means you don't ever have to buy and change those messy paper bags. Like most of Hoover's products, it comes with an extensive tool set including a pivoting dusting tool, pet Turbo tool, telescoping extension wand and crevice tool.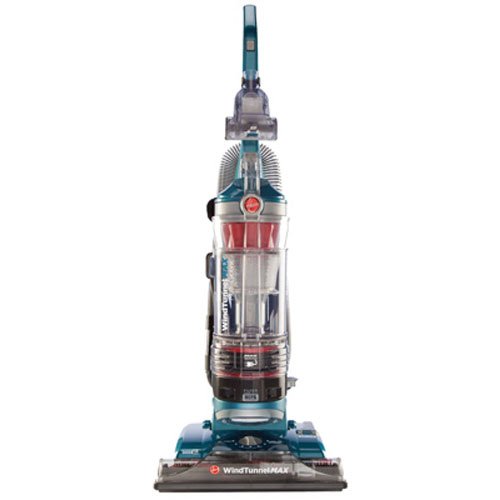 This is probably the more traditional style of vacuum that so many of us are used to. It does have a bag, but it also has a HEPA filter to keep dust and dirt from recirculating back into the air. It has a 30-foot cord, and a variety of onboard tools to keep every nook and cranny clean. It has seven adjustable floor settings for a variety of floor surfaces, and a Check Bag light to remind you when your bag is getting full.
It has a 15-inch sweeper head so you can cover more floor in every pass. These units retail for $130, so find your best deal!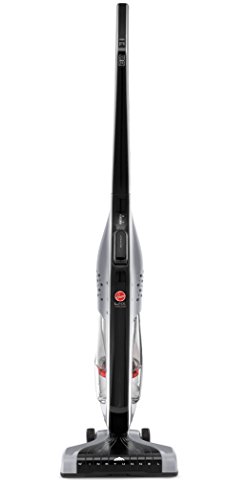 For all those times when you really don't need to get out the big vacuum, Hoover makes the LiNX Cordless Stick Vacuum. It is also great for smaller spaces like an RV or boat. There is no cord to mess with because this unit has its own lithium-ion battery. It still has Hoover's WindTunnel technology that makes clean-up a breeze, and it is adjustable for a variety of surfaces, from hardwood floors to deep carpet. Over 9,000 customers give this unit four stars, and even though it retails for $199, you can get it for much less on Black Friday or Cyber Monday.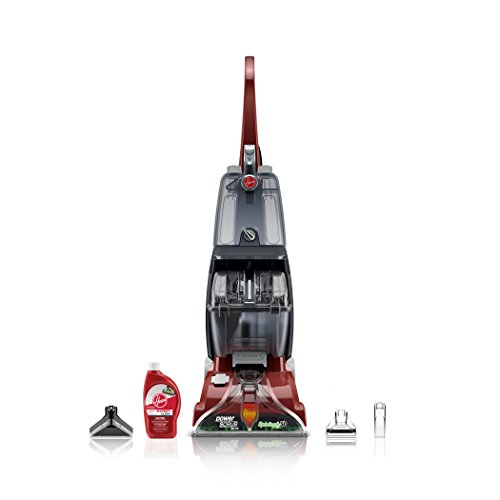 We all know that no matter how often or how carefully you clean your carpet, there will still be stains and spills, and even pet accidents. For lots of people that means renting a big carpet cleaner or calling in the professionals. Now Hoover has the solution with the Power Scrub Deluxe Carpet Cleaner.
This double tank unit cleans and scrubs your carpets
to get them looking and smelling like new. One reviewer likes it so much, she said "it got out stains the professionals couldn't get out." For about the price of one professional cleaning, you can get this unit and scrub your floors over and over again.

If you are looking for something a little different, you might consider a Hoover TwinTank Handheld Steam Cleaner. This portable unit is especially effective when you want to fight germs and bacteria around the house. It can be used with steam alone, or with Hoover's Multi-Purpose Disinfectant solution. This powerful unit kills 99.9 percent of germs. And you can use it to get rid of caked-in dirt and get tough stains from grout, tile, grills, and ovens.
For a variety of cleaning chores, this handheld steam cleaner promises to make your life a little easier. It retails for $100, but you can probably get it for much less.
Hoover WindTunnel 2 High Capacity Bagless Pet Upright Vacuum
If you have pets, you know that pet hair can get just about everywhere! Hoover has the solution. You can clean up after your furry friend with the Hoover WindTunnel 2. It has a large capacity container so you have fewer trips to the trash, and it features Hoover's rotating Pet Power brush attachment to remove hair and fur from furniture, carpets, and more.
The WindTunnel 2 is slightly cheaper than the high-end WindTunnel 3, but still has a 4.4 customer rating with over 1,000 reviews. If you have pets, you need this machine. Retail price is just $109.
Black Friday/Cyber Monday: Christmas Comes Early For Shoppers
We are all familiar with the kinds of specials offered on Black Friday (Nov 24th, 2017), the day after Thanksgiving, when shoppers with the weekend off take to the malls and shopping centers to spend their time and their hard-earned cash. Many retail outlets have special hours when they open early and close late to accommodate those who want to get a jump on the holiday rush.
For those who can't find what they want, many online retailers have chosen to make their best deals available on the Monday following the weekend, appropriately named Cyber Monday (Nov 27th, 2017).
Who Dat Hoover?
People often look for specific gifts likes clothing or entertainment or sporting items, but did you know that many retailers have specials on gifts of a less intimate nature? I'm talking about buying your special someone a Hoover product; a vacuum cleaner or carpet scrubber. While this may not seem very sexy or exciting, cleaning is a necessary and commendable part of life. So a Hoover may be just the right gift for that college student (who may not have vacuumed for an entire semester!) or spouse who has been struggling with keeping the place clean.
Hoover makes a variety of cleaners from traditional upright vacuums to power scrubbers and steam cleaners. Sometimes the best gifts are the most practical ones.
So, don't worry about getting another candy dish, t-shirt, or knick-knack for the holidays. Get a gift that really sucks. These Hoover bargains won't be around forever. Check them out and find the best Hoover deals on Black Friday and Cyber Monday.