Updating the exterior of your house can add value and appeal even when done on a low budget. There are a lot of ways to change how your home looks. Some can be subtle such as painting the entry door to something drastic like changing the roof structure or replacing the windows.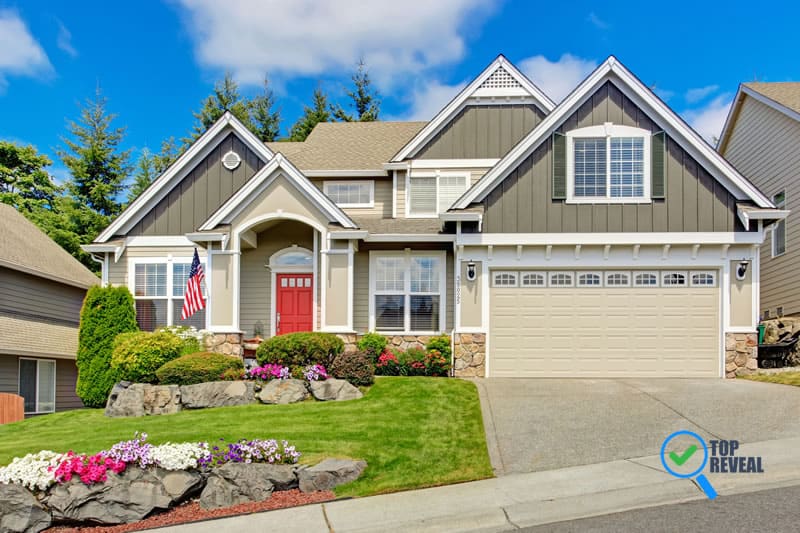 Whatever your budget is here are some exterior facelift projects you can try.
If your house was built before 1980, changing the cladding can give it a fresh look. Combine material that work well together naturally for aesthetic and practical reasons. Also, consider the colors while choosing your new cladding option. If you are planning on extending your house clad the new and old building in the same material to give it a singular look.
Treat the whole exterior as one. Do not focus on the front and back separately. As a unit, it is easier to create curb appeal and make sure the house fits into the neighborhood aesthetic.
The roof is a dominant feature, so if you change the shape or the covering of the roof, it can drastically alter the look of the home. Consider adding or replacing the insulation on your roof while doing the repairs. Roof repairs or alterations are not easy and should be handled by professionals. You can hire a professional roof contractor from companies like Edmonton Roofing Co.
This is a great way to change the look of the house. Whether you are changing the color or just revamping the existing shade, a new paint coat will catch anyone's eye. If you use different materials, go for neutral tones to help unify the materials. You can use paint to highlight the different architectural accents of your house.  
Changing the windows to your home can add character and style. When replacing your windows, you can choose to keep the same style or change it up. You can add big bay windows to bring in more light to the house or update the frames. Buy new windows from the manufacturer for a lower price and shop around for the best price to get them installed.
A porch is an addition that adds character to a featureless house front. It provides extra, practical space. It is important to consider if your front door opens into your living room or a hallway.
It should be constructed in a style that matches or suits the rest of the house. The original architecture, house proportions, roof pitch, and angles can give you clues as to how best design the porch. The right design is essential in determining the amount of natural light you get. Be sure to consider this if you want a bright porch.
 A few small changes can bring a completely new look to your house. Whether you stay there or travel a lot, a fresh look makes your home feel personal and even improves your mood.