If you are in the market to buy your first home, there's no doubt you are overwhelmed with excitement and anticipation. While viewing properties and evaluating your budget may have you feeling caught up in the moment, house hunting can be quite challenging.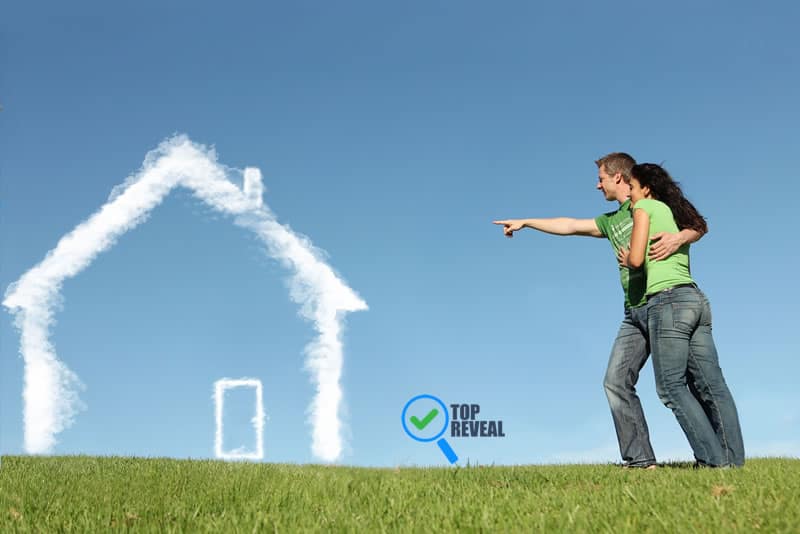 Instead of being hasty to decide, the following house hunting tips will simplify your search for the perfect home. Before you start signing papers and planning the move, these tips will help you navigate the challenge of house hunting.
Know Your Options
While you may have a detailed image in your mind of what you are expecting, when it comes to investing in the perfect property, there are more options than you may have realized. You are not restricted to purchasing one single type of property. While you can consider buying a portion of land and building a home according to your exact specifications, you also have the option of quick-move-in homes for sale in Wickenburg, AZ. Quick-move-in homes are most suitable for interested buyers that are not looking forward to the time-consuming process of waiting for construction completion.
In addition to these, you can also consider manufactured homes, starter homes, and fixer-uppers that could save you a substantial fortune in the long run if you are prepared to invest in renovations and repairs. Instead of restricting yourself to one option when searching for your dream home, you should evaluate and consider all the available options to ensure you are getting the most out of your investment.
Evaluate Your Finances
Just as there are a few options for picking the type of home you will purchase, there are also various financing solutions for you to consider. However, whether you will be buying a property cash or with the help of a mortgage loan from a lender, you should know all your options. You can best determine the most suitable finance solutions by evaluating lender options and comparing mortgage deals from various lenders.
Besides, you should also consider your long term plan if you are opting for a mortgage loan. You will later have the option of releasing equity on your property or extending the repayment terms to accommodate affordability. Creating a long-term affordability plan is critical when buying your first home. You will also need to be pre-approved for a home loan before you can start searching for your dream house.
Stick To Your Budget
You may feel inclined to search for homes at the top of your affordability scale as soon as a lender pre-approves your mortgage loan application. However, it is best to be confident that your mortgage repayments do not exceed more than 28 percent of your monthly income, as recommended by experts. This decision will effectively ensure you can avoid financial setbacks later on. There's no doubt you will want to afford your home comfortably rather than having to make ongoing sacrifices to your lifestyle standards.
You will need to create a budget that you can stick to comfortably. While your mortgage loan repayments should be the primary financial concern, you will also need to factor in costs such as your rates and taxes, estimated utility bills, and ongoing maintenance costs to uphold the value of your investment. Therefore, your budget should include all the relevant fees of owning a home rather than only your repayment costs.
Consider Your Future
It is crucial to consider your future before buying a home. A property is a massive investment, and even though you will have the option of selling and moving, you should consider purchasing a long-term investment. Therefore, your chosen home should meet requirements that complement your long-term goals and not just your short-term ambitions. Considering factors such as family goals is vital when determining aspects such as property size and location. Furthermore, your long-term career goals and potentially relocating abroad should also be considered.
Depending on your future goals, you may find that a smaller starter home is best, or perhaps an affordable fixer-upper will help you achieve your goals of having a big happy family. On the other hand, ready-made homes are suitable for individuals that are certain of what they want in a home and a community. Your ultimate decision should compliment you and your goals for the future.
View Candidate Properties More Than Once
Far too many buyers make the mistake of buying a home after only viewing it once. While this common mistake may seem like a small error, a home can appear drastically different depending on viewing times. If you are viewing a property in the evening, you may not be able to identify flaws that would be visible in the day time.
What's more, during your first viewing, you will likely have star-struck eyes, which means you won't get the best and most accurate depiction of property size, possible maintenance issues, and other details. By viewing a property multiple times, you will know what you are investing in as you will be more aware of the property's specifications. You will also have more time to get to know the neighborhood and identify whether the property's value may decline or increase based on location.
Home Inspections And Negotiations
Negotiating property price can save you a substantial amount of money, and while you may not be a skilled negotiator, you can have your agent assist with the process. Alternatively, there are several informative how-to guides available online that could transform you into a pro negotiator. Regardless of how you choose to negotiate, it is crucial to know that most property prices can be dropped through sensible negotiating practices.
To ensure your negotiations are logical, opting for a home inspection is vital. Having a professional assess the property's condition thoroughly will bring to light any flaws that will cost you after securing the property. Even if the home state seems immaculate, properties can have various hidden issues that can range from plumbing problems to electrical concerns and even structural integrity flaws. Home inspections are not necessary for all your candidate property options, but only the home that you are seriously considering as a last step before making your final decision.