When it comes to fixing your roof, you need to choose contractors very wisely. Choosing the wrong contractor can make an already-expensive repair even costlier and threaten your family's security.
In light of how important it is to be picky when it comes to roofing contractors, we've provided these 11 essential tips to keep in mind.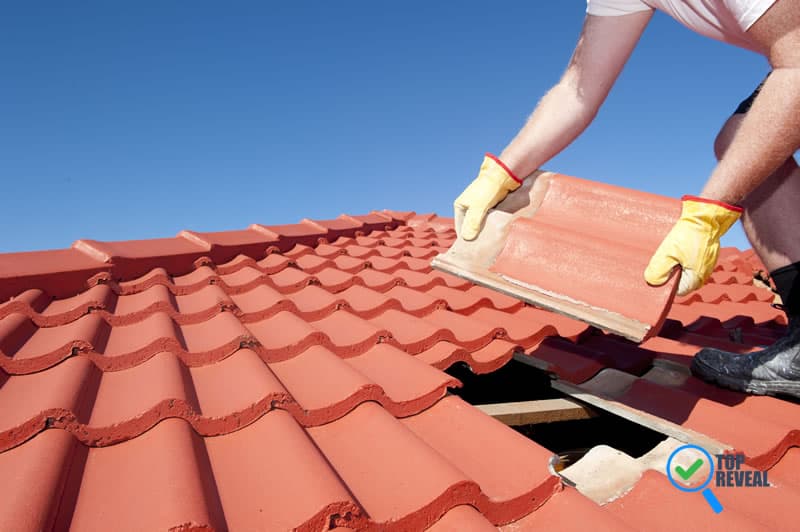 #1. Ask Around
Good roofing companies tend to build up a solid reputation around town. As such, asking your neighbors what contractors they've used is a great starting point. Just be sure you do your own due diligence after hearing their recommendations. This is as true with roofers as it is with other types of contractors.
#2. Check Their Ratings Online
When looking for roofing contractors in Melbourne, you, unfortunately, don't have access to ratings on a site like Better Business Bureau (BBB), which only covers businesses in North America as of writing.
Thankfully, companies like Google and Yelp operate worldwide, allowing you to see what customers have to say about roofing contractors in Melbourne — or anywhere else, for that matter.
All businesses will have occasional conflicts with customers; pay attention to how the company resolves those conflicts and responds to customers.
#3. Look for the Appropriate Licensing
Whether you're looking for a Sydney roofing company or roofing contractors in Brisbane, all such companies in Australia are required to have the appropriate licensing and insurance.
If something goes wrong on the job, you want to be sure the company in question has the proper insurance and workers won't be coming after you for compensation.
Don't be afraid to ask the various roofing companies you're considering for proof of their insurance and licensing. If you have any doubt as to whether a company has followed the proper regulations, move on; there are plenty of choices out there.
This is especially true in Australia, which has a particularly large construction industry; click here to check out an article about the 10 most prominent.
#4. Don't Fall for the 'Sign NOW' Trick
Don't let roofing contractors pressure you into signing anything quickly. Reputable roofing companies will respect your right to shop around and take your time in making a decision.
After all, choosing a contractor to work on your roof is a major commitment; it can cost within the thousands and shoddy work will jeopardize the safety of your home's inhabitants.
#5. Understand Your Various Options
When sorting through roofing contractors, you should already have at least some understanding of your various material options. For example, there are many different types of shingles to choose from; wood, slate, tile, and metal, to name a few.
If you don't have a good idea of what will suit your needs, you run the risk of having roofing companies pressure you into installing something that's more convenient for them than it is beneficial for you.
#6. Prioritize a Solid Warranty
In addition to searching for roofing companies capable of installing the best materials, you can afford, be sure to inquire about warranties.
It's not uncommon for reputable shingle manufacturers to offer warranties lasting as much as 50 years. Reputable roofing companies will also offer additional workmanship warranties, which are particularly important since most issues you'll run into will be the result of worker errors as opposed to manufacturer mistakes.
As such, be very direct in asking your prospective roofing contractors what workmanship warranties they offer.
#7. Pay Attention to Communication
When it comes to hiring roofing companies, communication is key. While it's unfortunately difficult to predict if a company will become less communicative once you've signed with them, a lack of proper communication on the get-go is a sure sign to move on.
Depending on the size of your house, a roofing project can take multiple days. Poor communication can lead to gaps in the project and uncertainty about when it will be completed.
#8. Stay Local
If you're in Melbourne, stick to roofing contractors in Melbourne. Live in Sydney? Stick to a Sydney roofing company. Brisbane? Find roofing contractors in Brisbane.
You get the idea.
If you live in a remote area, you're undoubtedly limited and may have to call a contractor from outside your immediate area. Most cities, however, will have local contractors that you can rely on for more efficient, reliable, and expedient service.
Relying on a contractor from outside your immediate community also limits your ability to ask neighbours about their experience.
#9. Don't Focus on Price Alone
A roof is a crucial investment; when you look to sell your home, it's one of the key areas potential buyers will pay attention to.
As such, don't skimp when looking for roofing contractors. Your primary concern should be ensuring the quality and safety of the roofing installation.
#10. Only Work with Roofing Contractors Willing to Put Details in Writing
This is true with all sorts of contractors, including roofing companies. Don't rely on verbal agreements alone. Doing so can lead to miscommunication and a lack of clear guidelines for proceeding when conflicts arise.
Reputable roofing contractors won't hesitate to put details like warranties in writing.
#11. Start Looking Well Before You Need the Work to be Done
Life undoubtedly gets busy, which causes many people to only look for roofing contractors when a leak has sprung, or something of the like.
This limits your ability to take your time and shop around for the best deal. Instead, just be aware that your roof will need to be replaced every 15-50 years. If that timeline is approaching, start seeing what roofing companies are around.
Likewise, if you notice early signs of damage, start looking.
Conclusion
By following the above tips, you should have no problems sorting through your local roofing contractors to find the best one. The best part? These tips can also be applied to hunting for other types of contractors as well!
Above all else, it pays to be proactive – take your time, understand your options, and see a roofing repair/replacement as an investment.