Cooking can be time-consuming, and when you are busy with work, taking care of the kids and other life duties, it can be difficult to prepare delicious and healthy meals on a daily basis.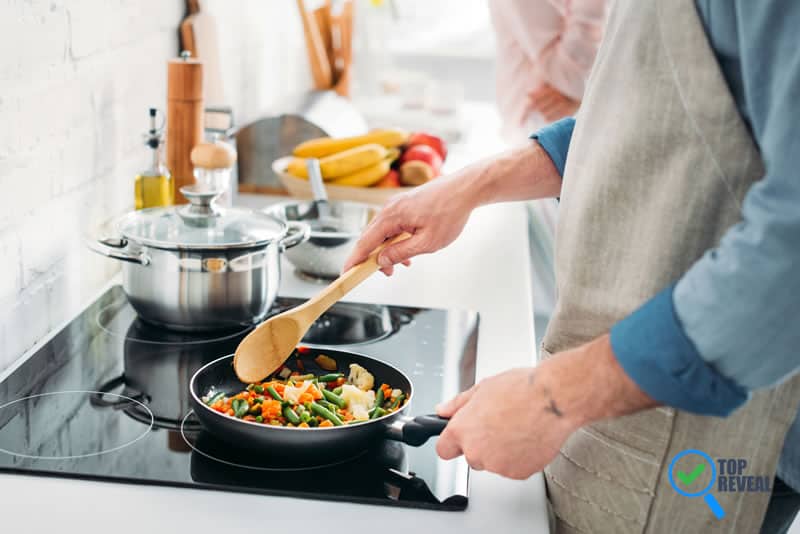 Here are some essential cooking tips to facilitate the cooking and preparation process for busy people.
Meal Prep
Meal prep is key, if your time is limited, start preparing your meals in advance. Cook five or six sweet potatoes, make large soups, stews and casseroles, cook rice, quinoa or couscous to go with your soups and stews.
If you would rather have different meals each day, pre-cut your vegetables and season your meat in advance instead of making full meals. This is a more versatile way of meal prepping.
Create Simple Meals
Instead of making complex, time-consuming meals, make simple meals. Jacket potatoes, meat and vegetables, rice and curry, pasta and marinara sauce. These are all examples of simple meals. All you need to do is prepare the sauce and carbohydrates and you will always have premade meals in the fridge to grab whenever you need to.
Tenderize Meat
Tenderizing your meat reduces the cooking time and improves the texture and flavour of the meat. For example, if you want to prepare a high-quality Prime Angus cut of beef, tenderize it by using a tenderizing tool or place it into a ziplock bag and flatten it using a rolling pin or wooden mallet.
Use a Slow Cooker
Slow cookers are one of the best kitchen tools available. If you work a full-time job, you can make a large batch of stew by adding onions, garlic, seasonings, olive oil, meat, vegetables and a stock cube to your slow cooker pot. Set the timer and leave it to cook, by the time you come home, you will have a rich and delicious stew to eat with bread, rice, pasta, quinoa or couscous.
Use a Rice Cooker
Rice cookers are also really effective time saver kitchen tools. Make rice easily by measuring three to four cups of rice to five cups of water. Set it to cook and you have perfect rice in 15 to 20 minutes. Using a rice cooker is more convenient than cooking rice on the stove because you don't have to keep checking the rice to see if it's cooked.
Create Homemade Frozen Ready Meals
You can save time by purchasing ready meals from the store however, the healthiest option would be to make your own frozen ready meals. Rice and curry, potatoes and vegetables, pasta and sauce and all excellent options for frozen pre-made meals.
If you have a large freezer, you can make three to four months of frozen meals at a time. It might take you about four hours to prepare the meals however, you will save yourself lots of time in the future by taking the time to prep your meals in advance.
Meal prepping, tenderizing your meat, cooking frozen ready meals and utilizing kitchen tools are all effective time-saving tips for people that have less time to spend in the kitchen on a daily basis.