When it comes to DIY I often stick to what skills and tools I know. However, I recently visited with a friend who showed me the versatile nature of glue guns! After a bit of research, I was ecstatic at how many DIY glue gun crafts are out there! Turns out you can create almost anything with a glue gun!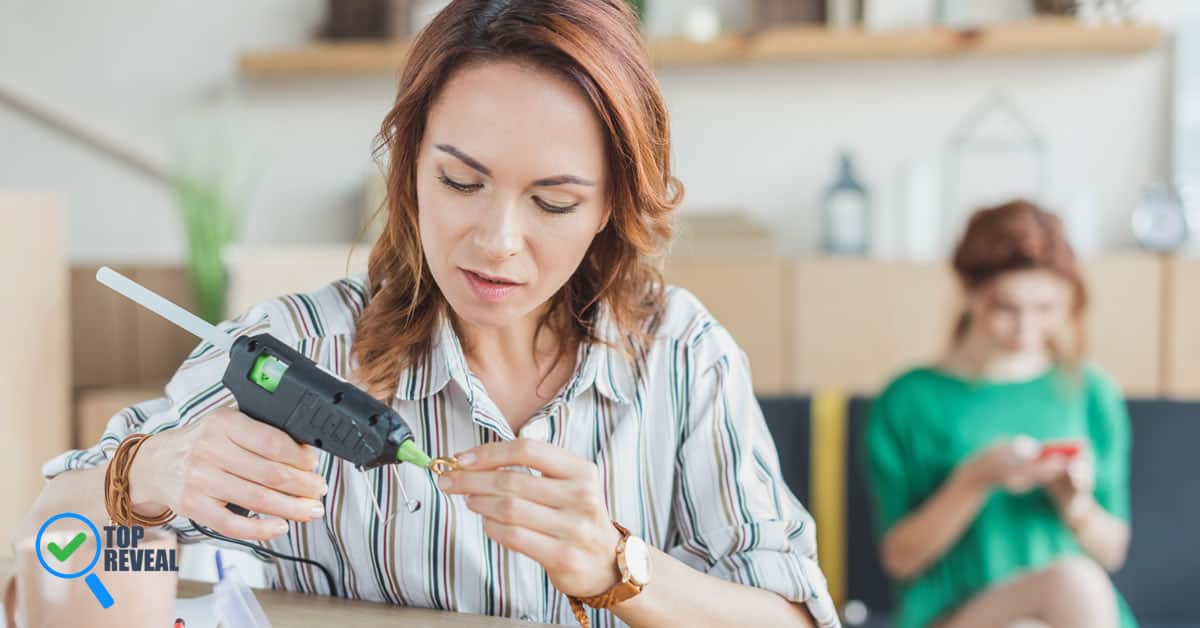 Creative and Fun DIY Glue Gun Crafts
Hello, Is it This Sign You're Looking For ?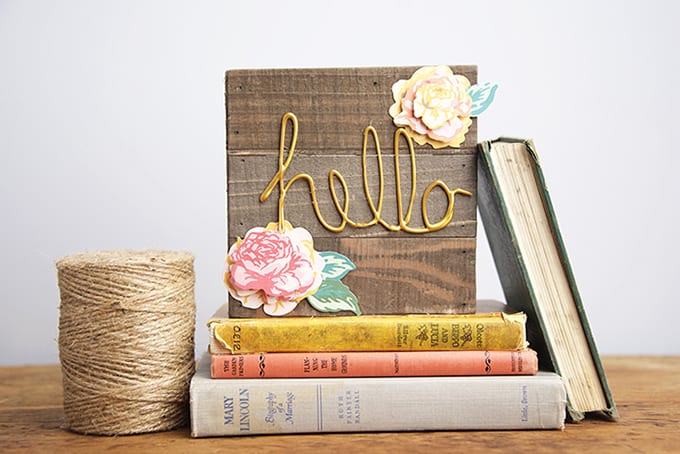 Create a sign with a welcoming phrase like "hello" or "home" as seen here by Modge Podge Rocks. It is completely unique and so easy to personalize.
Flower Power-DIY Flower Crown
Flower crowns like the one here via Operation Overhaul are perfect for springtime so why not DIY your own? A glue gun makes it super easy and sturdy so you won't have flowers falling out!
Sparkling Snow Flakes Year-Round!
Looking for a way to update your Christmas decor? Make sparkling snowflakes like these by Muslin and Merlot to decorate a table or hang on a tree!
All "Wrapped" Up- Easy Container DIY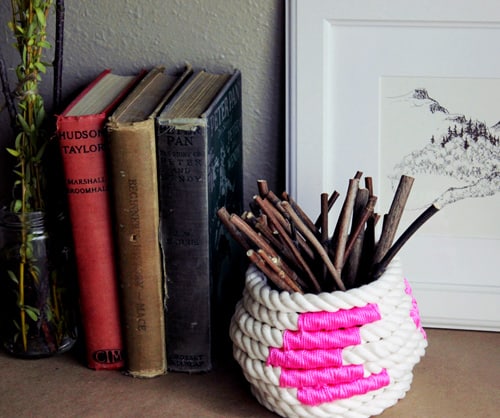 Need a place to store your pencils or beauty brushes? Create a sweet little container like this one from Design Sponge to put together and customize any way you want!
DIY No Slip Slippers
Got slippers you love but they cause you to slide all over the place? This neat trick on Pretty Prudent is the PERFECT solution!
Use Your Head- Stylish Leather Headband
Looking to up your hair accessories game? This is a fun little craft to add some flair to your wardrobe and can be completed quickly while binging on Netflix.
Make Some Magic-Harry Potter Wands
Got a costume party coming up or looking to have a wizard-themed kids party? These fun mystical wands by Boxy Colonial can have every mom wondering where you came up with such a brilliant idea!
Heads Up -Charming Wall Characters
Add some fun characters to your kid's walls with this idea on Please Note! These are darling little projects that will have your kids giggling all night over the cuteness!
Have a Ball- DriftWood DIY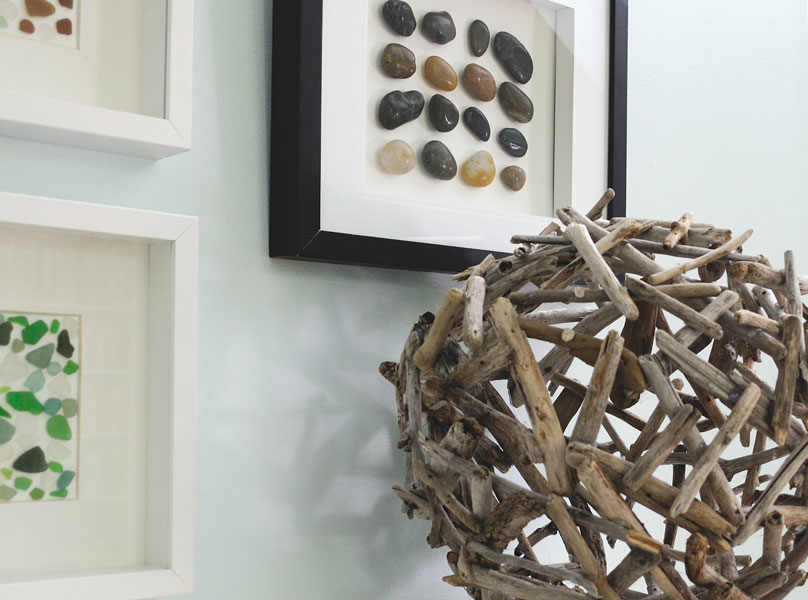 Driftwood is probably my favorite style of wood and this project from Creative in Chicago is one of my favorite Designs. The wood is so soft, has so much character, and can complement any room.
Crazy Cool Coral
Keeping with the 'by the sea' theme, create your own beautiful coral with this tutorial on Oh Oh Blog. It would love lovely on a bookshelf or side table!
Christmas in July-Snow Flake Hair Clips
Does your little one LOVE frozen? Create these fun hair clips using the guide from A Girl and a Glue Gun to make them feel like they could let anything gooooo!
That Takes the "Cake"- Cupcake Toppers
Looking to celebrate a birthday? Wedding? Anniversary? This cute little craft, also from A Girl and a Glue Gun allows you to personalize any message for any occasion!
The Perfect Basket
As Alice and Lois prove, With a glue gun, you can personalize nearly anything. This adorably chic bag is not different. Basically choose your fabric, handles, and you are done.
You Spin Me Right Round- A Vase With Character
This craft is easy, pick out a boring vase from the discount store and decorate it with a pretty little design to give it some love.
Dangling Darlings- DIY Jewelry
Glue guns are not just for creating fun designs and sticking on flowers, you can make jewelry! This perfect DIY from Four Front Doors can keep you busy for days!
Light Things Up- The Perfect Candle
Looking to add some spice to your candles? Can't find the right holder? Create your own! The instructions, courtesy of Curbly are simple and the creativity is endless!
Marvelous Masquerade Mask
This project from DIY blogger Klaire De Lys creates the most beautiful pieces. Exhibit A: This DIY Masquerade Mask. Who knew glue could be so elegant?
Falling For Fall- Leaves DIY
So, we have seen snowflakes and we have seen ice, but leaves? This DIY project from Craft Your Happiness pushes your skills and provides you with beautiful pieces to decorate your home with when it is still too warm for snow!
Seeing Spots= Office Chair Update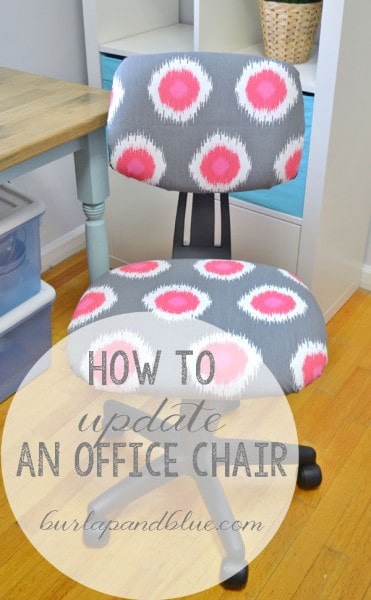 Want a project a bit more advanced? Not only can this project from Burlap and Blue be super useful, but it can add some style to an otherwise boring space.
Genius Jean Hack!
Got a hole in your favorite pair of jeans? Make them unique and stop that hole from growing with this simple trick via A Girl and a Glue Gun!
Crazy Crayon Art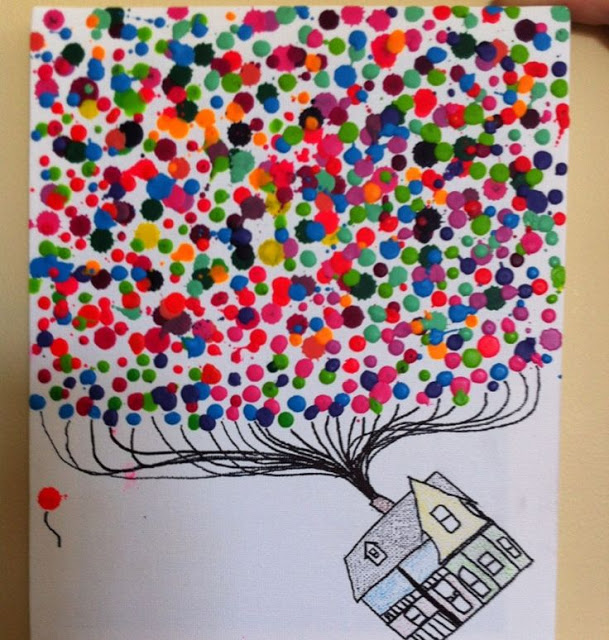 Turns out, glue guns can be practical for other purposes than just glue! Do a bit of crayon art following this project to create fun and innovative pieces like this beauty.
Purr-fect Project- Cat Shoes
Got some black flats that just look a bit too boring? Add the cutest touches with an adorable little glue gun and this tutorial via Annie Philon! Meow!
Glue Gun Work of Art
Create one of a kind pieces with a super unique element. This art from Donna Downey appears to look almost like stained glass. Create whatever you wish that will compliment your personal space.
Fantastic Frame- DIY Dot Frame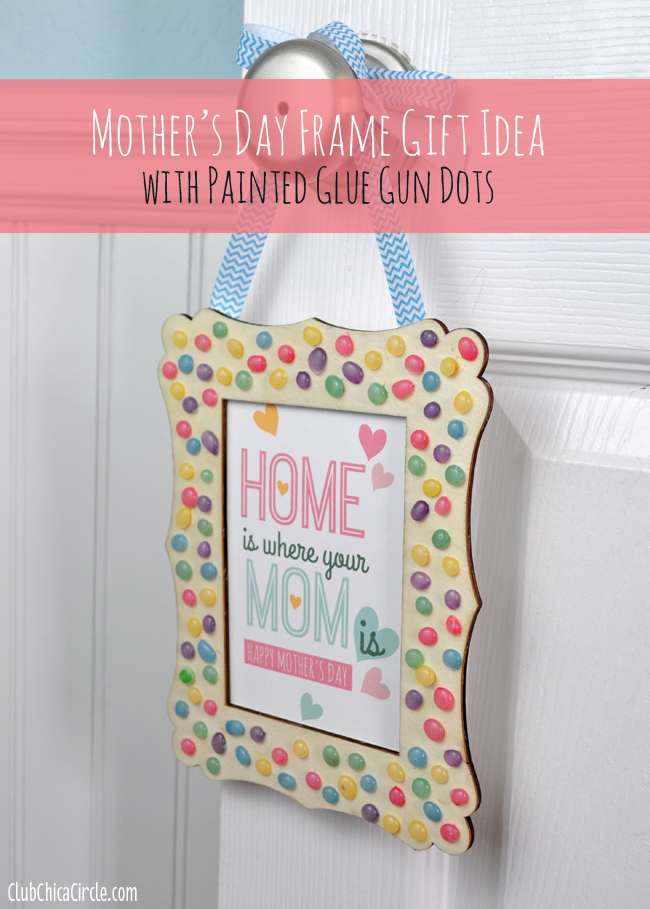 Bedazzeler? Nope. That is a thing of the past! Test out this glue gun DIY from Mom 4 Real to turn any frame from plain to sparkling!
P is For Perfect-Floral Letters
These letters are perfect for a fun event or a little girls room. Decorate a letter with your favorite flowers to really wow your guests using this tutorial from Raddest Mom!
Did you enjoy the list? Who doesn't love expanding their DIY knowledge and creativity? Let me know what you think in the comments below! If you love these tips, share them with a friend!