Round up the elves and the decor! The holiday season is upon us and it is time to get ready to have the best one yet. Every year I try to think of a few new ideas that will top last year and this time is no different.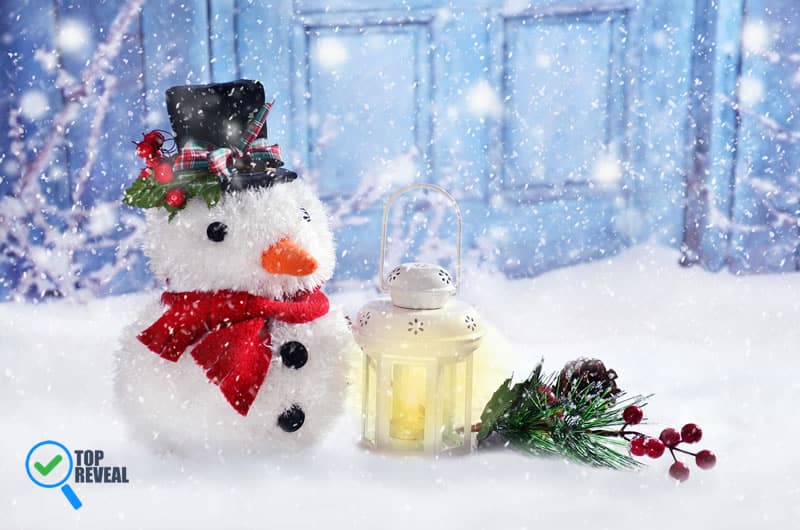 Many of these ideas will have Santa ho-ho-ho-ing his way to your rooftop because the Christmas cheer will naturally lead him right in. You will find exactly what you are looking for — everything from porch designs to yard embellishments to window decorations.
Some you can create yourself and others you just need to buy the materials and put it together in a new way you hadn't thought of previously. This list is sure to get you in the holiday spirit!
Stockings Stuffed with Cheer and More!
1. DIY Log Snowmen

Crafty Morning
These snowmen are easy to make and add rustic charm.
2. Giant Paper Plate Lollipops

Smart School House
Create your very own lollipop lane with this DIY.
3. Holiday Framed Ornament Wreath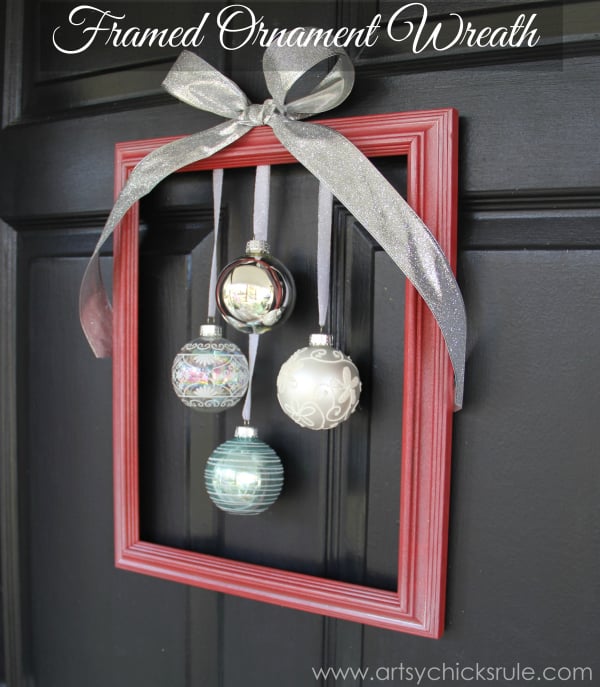 Artsy Chicks Rule
4. Christmas Crate Train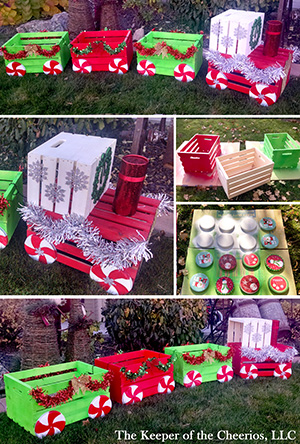 The Keeper Of The Cheerios
Not only will these make your yard look adorable, they can store some of your Christmas decorations after the season is over.
5. Candy Lights

Oh Happy Day
Some cellophane, lights and ties will make brighten your holiday nights.
6. Lighted Pathway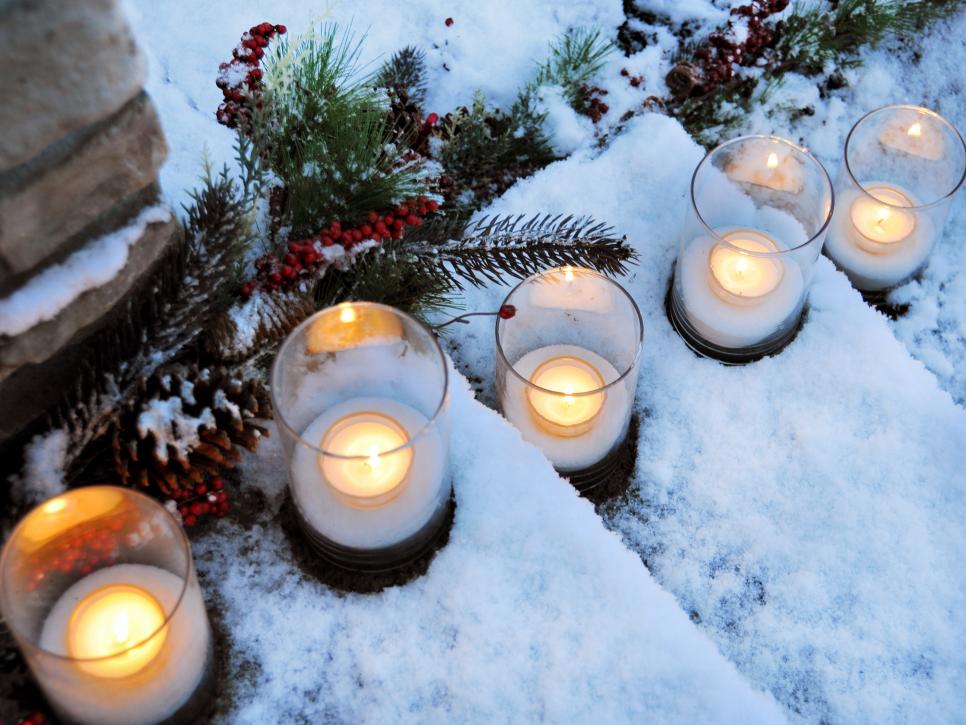 HGTV
I love this idea for adding warmth and light to your holiday party entry.
7. Rustic DIY Lighted Pallet Sign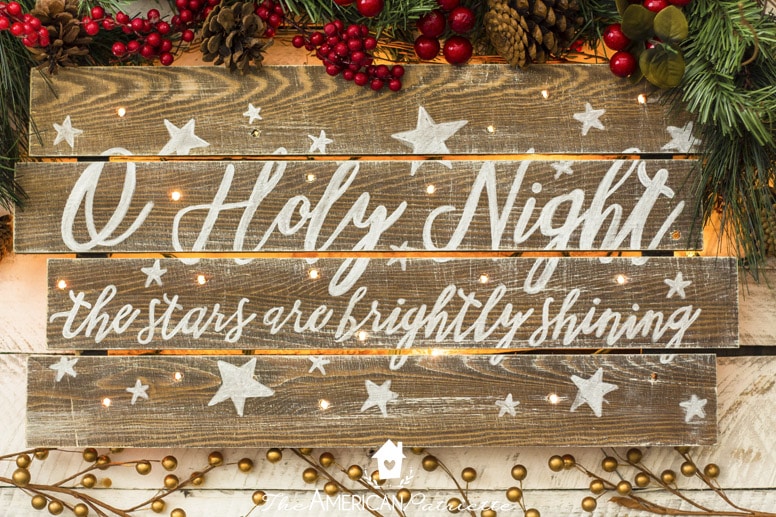 The American Patriette
If you like the rustic look and enjoy crafting, this one is for you. It can also be customized with the saying of your choice.
8. Six Easy Porch Ideas

Youtube
I love the videos that show you exactly how to put together these easy designs to glam up your porch.
9. Giant Bulb Ornaments

Diy & Crafts
Made from Dollar Tree plastic balls, deli containers an garden hooks, these will add dimension and pizzazz to your yard.
10. DIY Lighted Christmas Presents

Diy Vintage Chic
Lighted Christmas packages are a great addition to any holiday yard.
11. Pallet Christmas Tree

Diy & Crafts
This one requires some power tools but the result is well worth the extra effort.
12. Candy Cane Wreath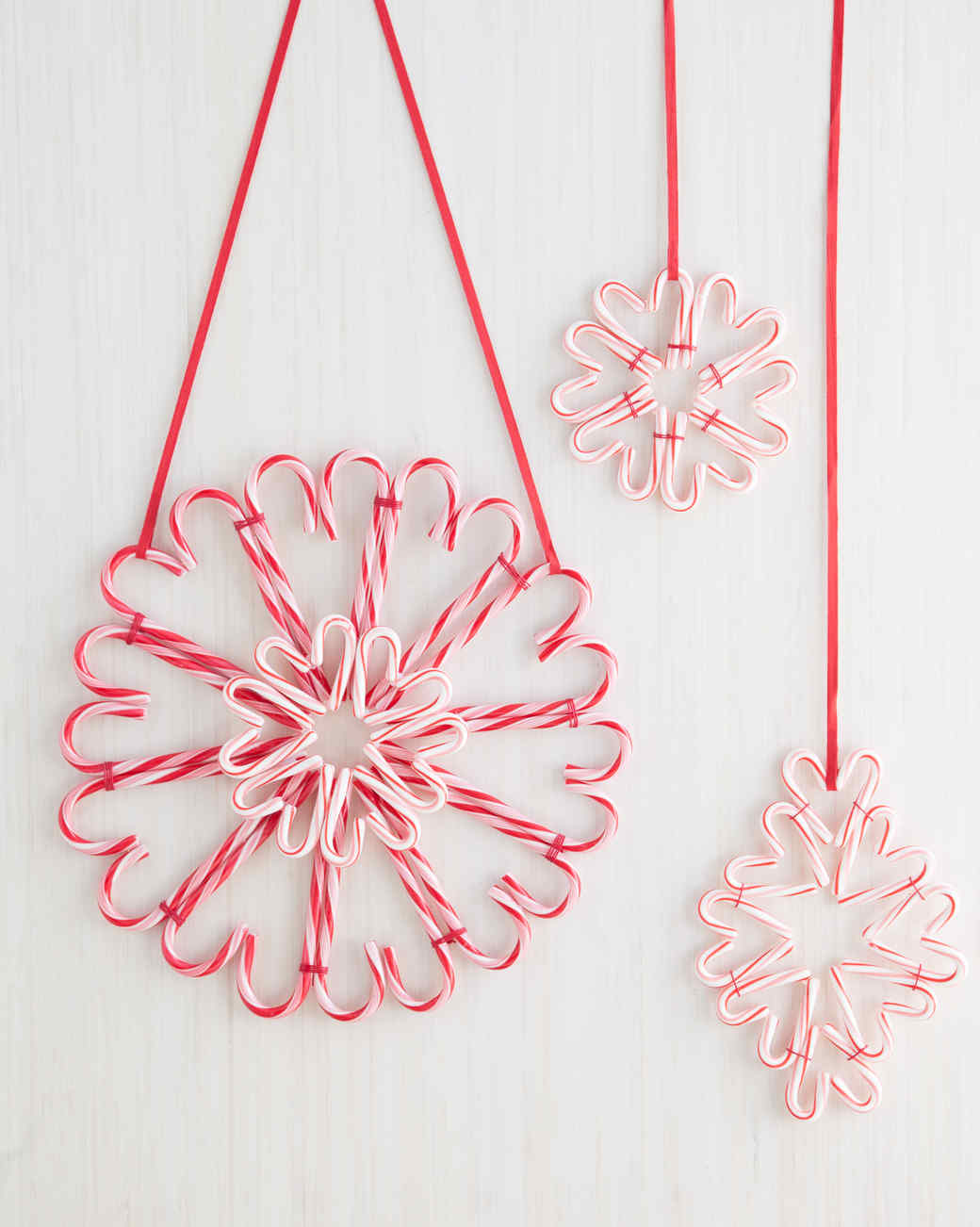 Martha Stewart
This would be a fun craft to do with your kids as it is fairly simple, although parent guidance with the glue gun is recommended. Of course, you might just have to eat any of those broken or leftover candy canes!
13. Light Up Snowflakes

Kenneth Wingard
Create your own winter wonderland with these large DIY snowflakes.
14. DIY Christmas Wreaths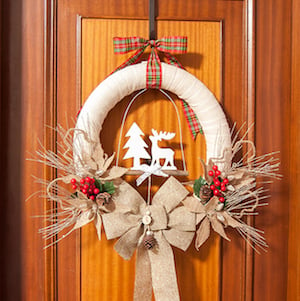 Prudent Penny Pincher
There is a wreath here for every style, all made with items easy on the pocketbook.
15. Melted Snowman

Hallmark Channel
This melted snowman will warm hearts in eight easy steps.
16. Orb Lighted Lantern DIY

Splash Of Something
Add classic beauty and warmth with these string and lights ornament balls.
17. 9-Foot Nutcrackers

Meighan
If you need to add some sizeable decorations, these will sure do the trick. My only thought of drawback is storage after the holidays but if you can find a spot to store these, they are very cool.
18. DIY Wood Reindeer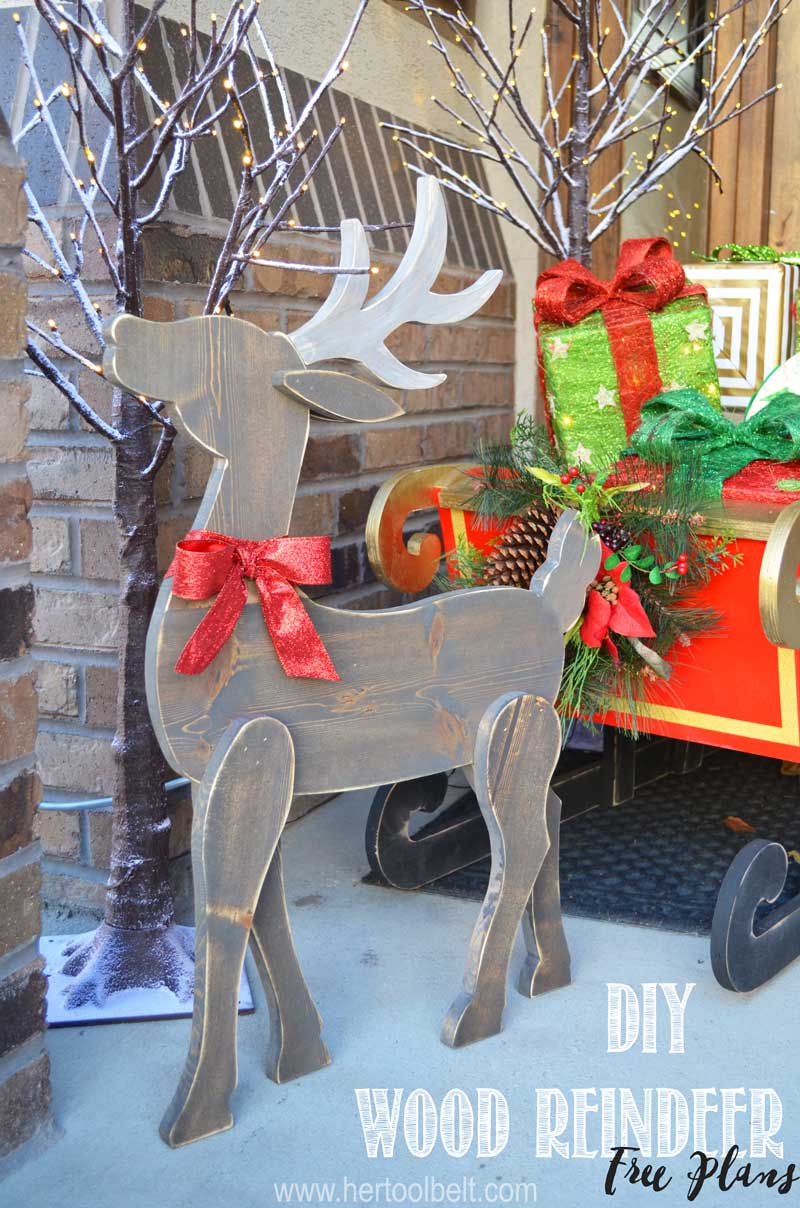 Her Tool Belt
Although there is another wood reindeer later on this list, the two have completely different looks and designs. This one is a more classic reindeer while the project on #23 is a more naturally rustic design.
19. Ornament Topiary

The Creativity Exchange
This is a classically designed topiary with a holiday spin that adds height to your porch.
20. Glass Ball Ornament Wreath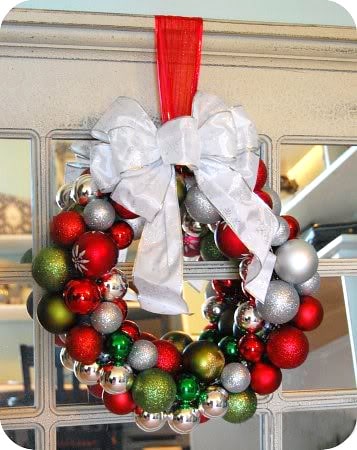 Tidy Mom
No brainer for huge savings with this glass ball wreath. It is easy to put together and looks very classy.
21. Giant Paper Poinsettias

Kenneth Wingard
Create a pop of color in any corner of your porch or hang them.
22. DIY Unique Wood Signs

Diy & Crafts
I love that I can make this personalized for gifts or to make it say exactly what I love.
23. DIY Deer Decoration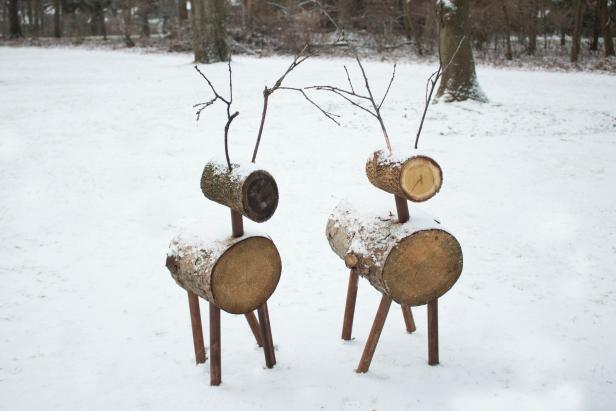 Diy Network
These rustic yard ornaments create an effortless punch of holiday charm with little cost and effort using reclaimed wood.
24. Christmas Light Balls

Christmas Lights Etc
Classy and bright, these lighted ornament balls will dress up any yard.
25. Foam Gingerbread DIY

Hallmark Channel
It isn't Christmas without gingerbread men. The kids will have fun with this one.
26. Mason Jar Light

All Things Heart & Home
The warm glow of mason jars will welcome you home on a cold Christmas evening.
27. Doorway Lanterns

One Good Thing By Jillee
Decorate your doorway to welcome visitors in with these DIY ornament filled lanterns.
28. Faux Christmas Gifts

The Sea Sonal Home
Transform empty boxes into inexpensive décor that adds a touch of mystery and hope to your porch.
29. Paint Dipped Pinecones

Someday I`lllearn
These snow covered pinecones can add a wintery touch to any climate to give your décor the Christmas atmosphere you want.
30. Nativity Yard Set DIY

All Things Thrifty
Make your own yard nativity following the directions on this page.
31. Ladder Advent Calendar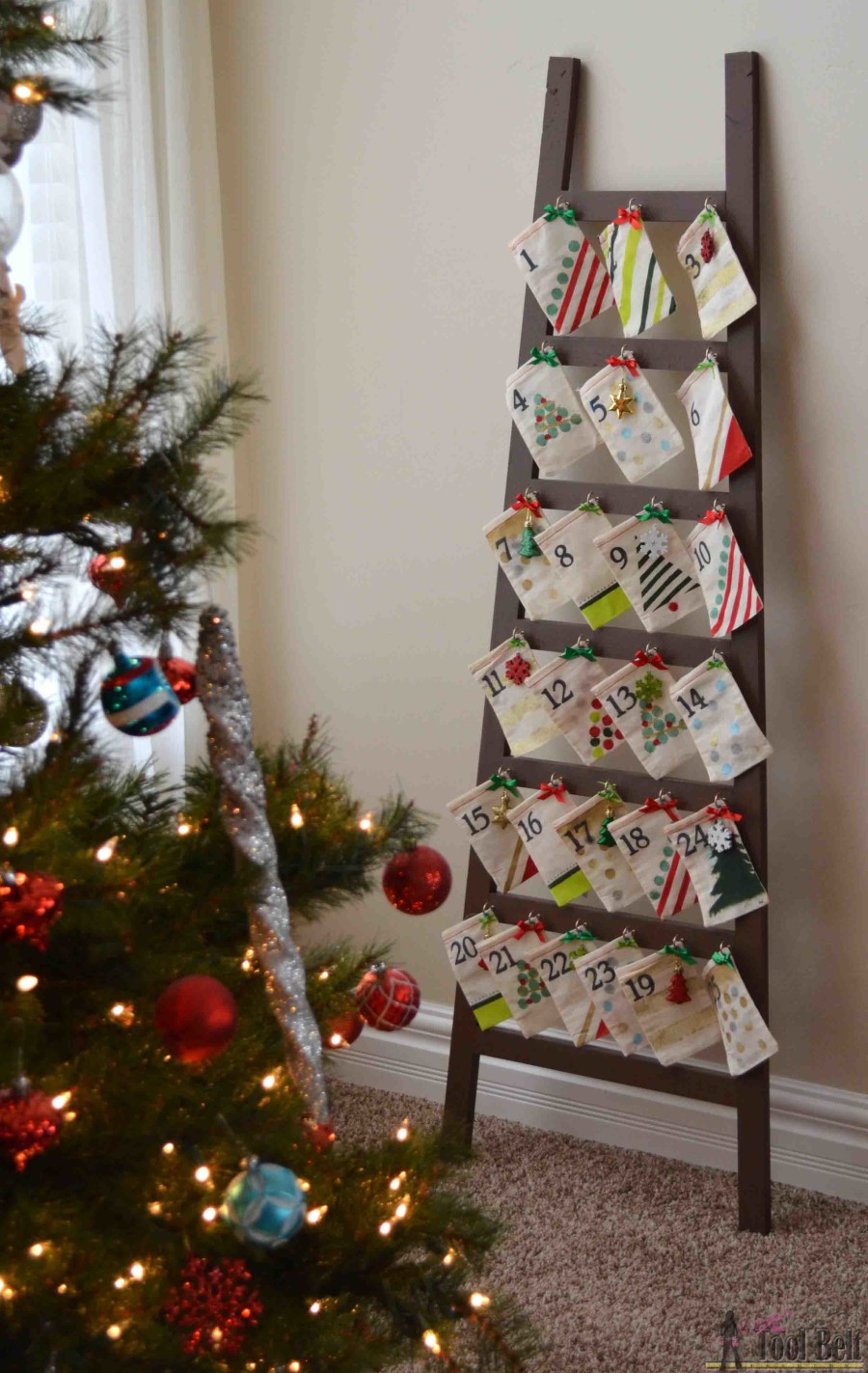 Her Tool Belt
Get the whole family involved in the excitement of Christmas Day with this advent calendar that is fun and assembled with some very basic elements.
Christmas Cheer is All Here
There are holiday décor ideas for every style and every DIY ability level. Naturally, you will want to get started right away – don't let the neighbors beat you to it. Holiday express is on its way!
Share this page with friends and family! Be sure to scroll down and give feedback.