If there were a DIY Olympics, Christmas decor would be a whole category. Christmas decorations are part of the overall merriment during the holidays, and DIYers take this as an opportunity to take their skills to the next level.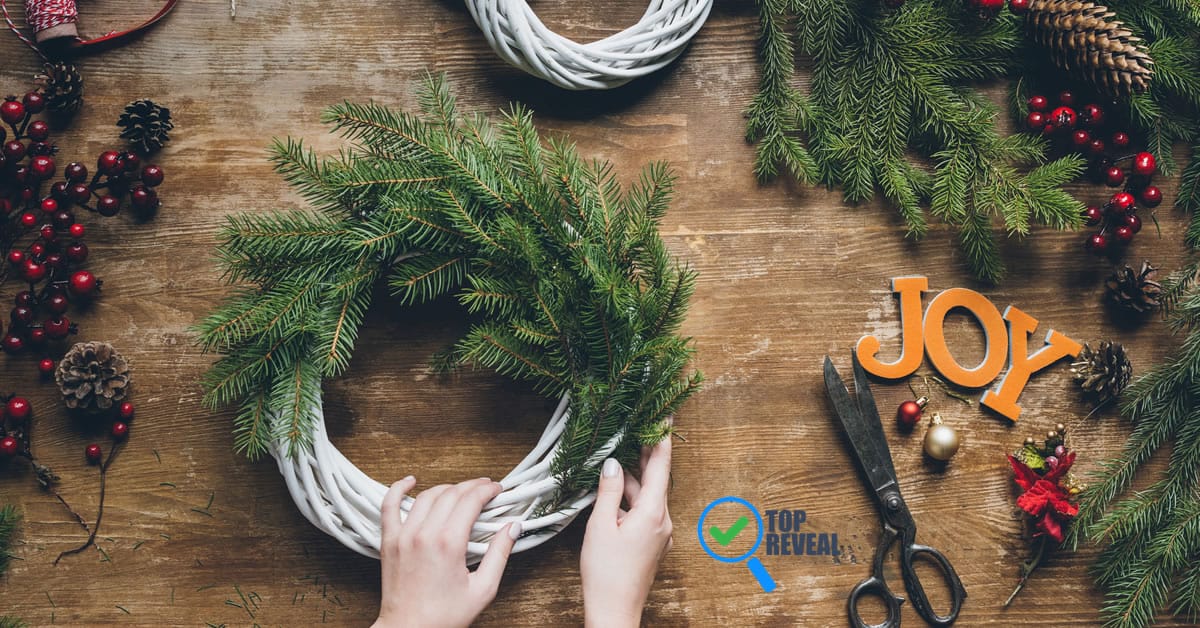 So for those of us who may be lacking in the Christmas decor department, DIY is a great way to go. They have a little bit of everything for everyone, so take a scroll and find the project that will add the perfect amount of cheer to your home.
1. Peppermint Wreath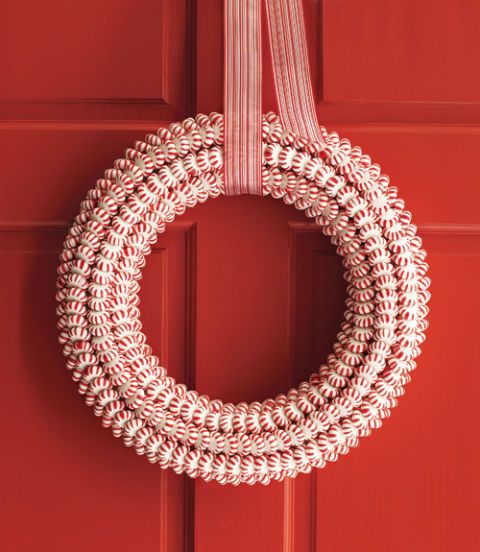 There are a million different types of Christmas wreaths put together with Christmas tree branches, but only one lets you savor this sweet treat.
2. Christmas Tree Planks
Change up how you show off your Christmas cheer with this rustic outside decor.
3. Merry Christmas Banner
Let everyone know you are always ready to celebrate with this banner.
4. Holiday Candles
Sparkling lights everywhere are a great way to add elegant charm, start with these candles.
5. Colorful Christmas Trees
These colorful little Christmas trees are the perfect way to decorate every nook of your home.
6. Christmas Friends Decoration
This fun project you can include the kids on! They will love creating each character!
7. Mason Jar Candles
Keep the farmhouse feel even during the holidays with these festive candles.
8. Wooden Christmas Trees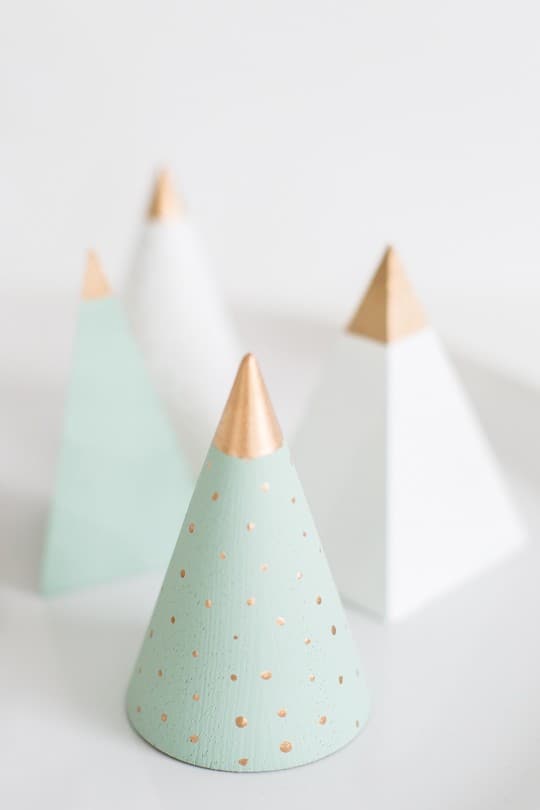 Who said every tree has to have leaves? These charming trees will make the minimalist smile.
9. Golden Dove Ornament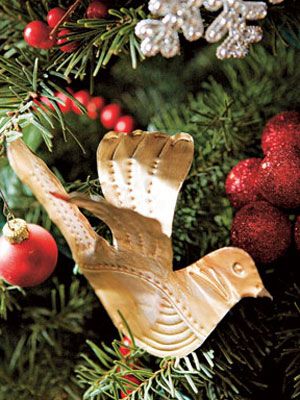 Looking to make your Christmas tree glow? This dove will surely do it!
10. Plaid Pillows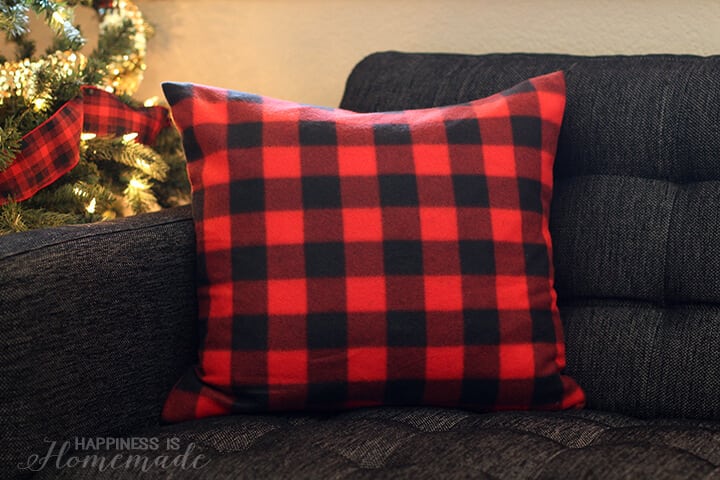 These pillows are perfect for watching all the Christmas movies and sipping hot chocolate.
11. Christmas Countdown Clock
This isn't your average clock. Always know when the big man is about to arrive!
12. Reindeer Garland
Reindeer garland will have your little ones in wonder as they dance around the living room.
13. Colorful Garland Lights
Not interested in real lights? This garland can add some color to any tree or space.
14. Spoon Christmas Tree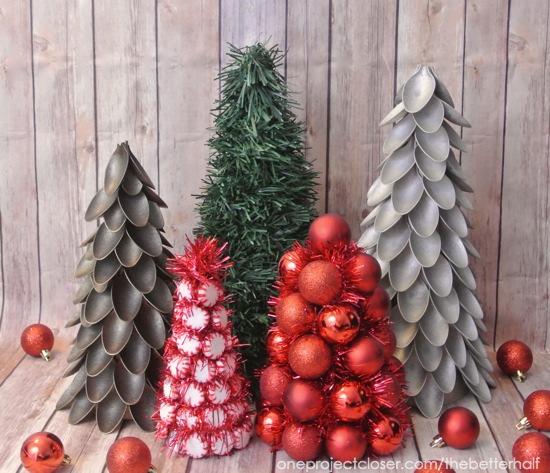 You almost can't tell they are spoons! This tree is super easy and fun to incorporate into a bunch of other fun trees.
15. Christmas List Ornament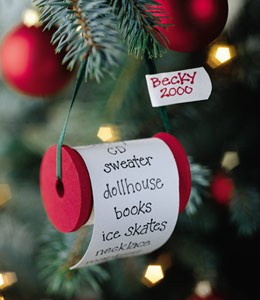 This is a darling keepsake to remember everything your little ones ask for each year.
16. Frosted Branches
These elegant branches will add some class to any space.
17. DIY Giant Snow Globes
These vases are perfect for year round, but they can be especially fun to decorate over the holidays.
18. Candy Cane Candles
Fun and easy way to add some cheer with some items you probably already have around your home.
19. Rustic Holiday Pillows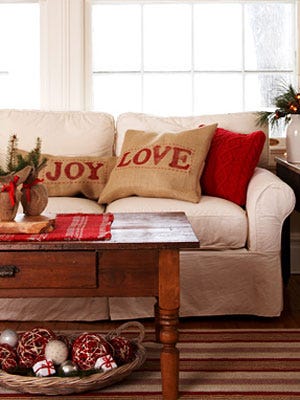 Outfit these rustic pillows with your favorite holiday sensations, love, joy, and peace.
20. Christmas Tree Shelf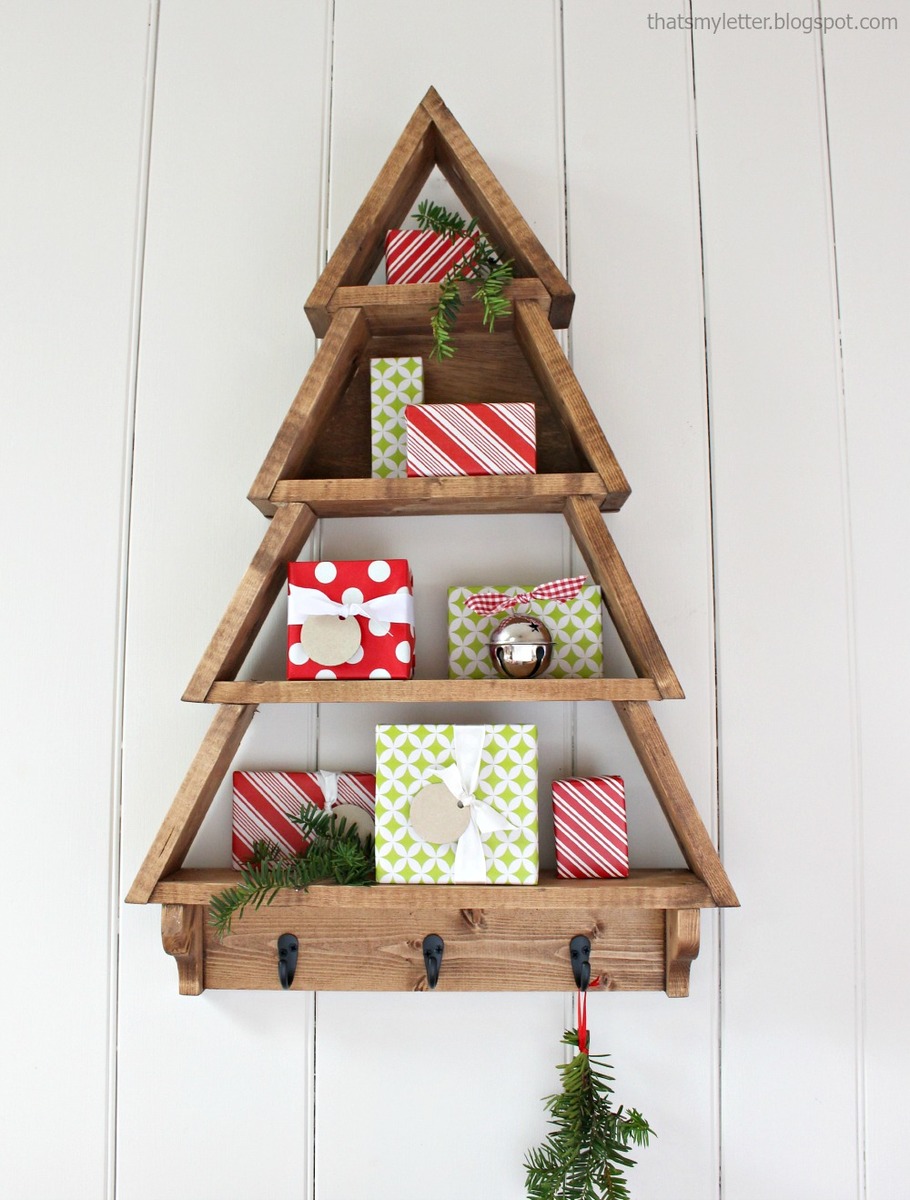 Christmas arrive and no place to put all your pretty decor? This shelf is a great option to keep the spirit alive!
21. Festive Outdoor Lanterns
Don't just focus on the inside of your home, be sure to decorate the outside with these fun lanterns.
22. Sweater Wreath
Does the holiday bring about thoughts of warm cozy sweaters? Then this beautiful wreath is for you.
23. Stocking Rack
Got a big family with too many stockings? This stocking rack is the perfect alternative for a busy fireplace.
24. Memory Ornament
Got a photo you want to keep close? This ornament is the perfect way to remember it over the years.
25. Christmas Light Globes
Create some beautiful lawn decorations that will make you the talk of the neighborhood!
26. Scrabble Ornament
A child's name, pet's name, college, or favorite sport can be spelled out with this fun DIY.
27. Christmas Log Santa's
Always greet your guests with these cheery faces.
28. O Deer Christmas Sign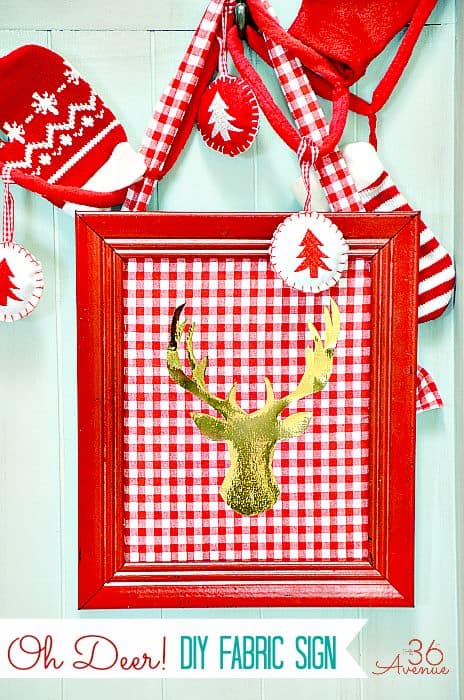 A Christmas sign that will add a bit of color and charm to your home.
29. Ribbon Wreath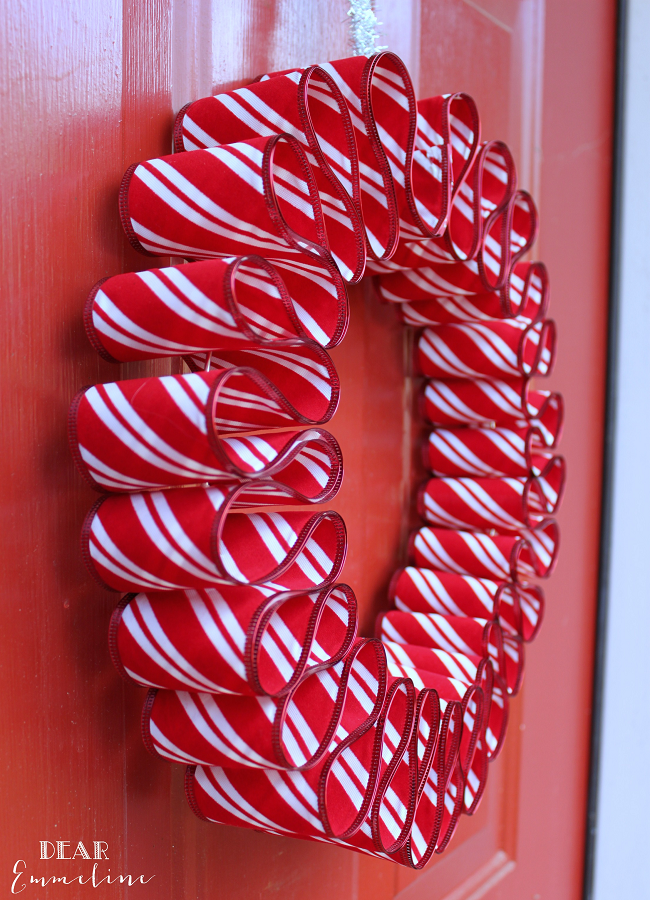 A wreath to create with your favorite ribbon will have everyone thinking of big bows and presents!
30. Mini Trees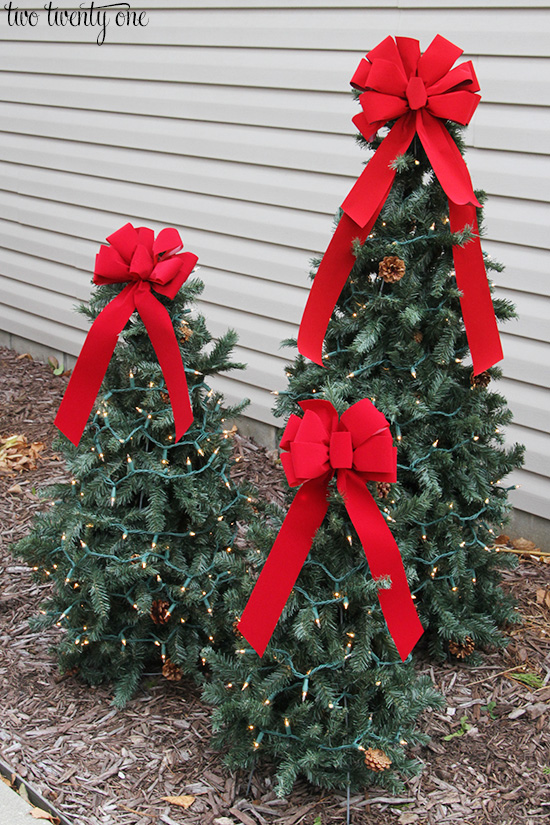 These mini trees are a fun way to decorate your front yard without having to buy a bunch of Christmas trees!
Did you enjoy the list? Christmas time is a favorite for many, as is the decorations that come along with it. Be sure you join in and create a little magic of your own. Let me know what you think in the comments below and don't forget to share this with a friend!