Are you thinking of getting a closet, but you are stuck in the middle between customized designer closets or stock closets? Well, the truth is that no one can say which is better. The decision is usually shaped by so many factors such as your needs, space of your room, design preference, etc.
The fact that there are different types of these closets also makes it difficult to settle on which one is the better one. Visit https://designerclosetguys.com/ to learn about the various design types of these closets.
Despite how difficult it is to decide which wardrobe type will emerge as the winner in this bout, we have decided to compare these two extensively. With our comparison, we will look at the pros and cons of both types. With this detailed comparison, we believe you will be able to decide which one is best for you.
But before we look into that, let's explain what they both are to give us a clear distinction between them…
Customized Designer Closets
From the name, you can readily deduce that this type of wardrobe if you choose to call it that is customized and designed to meet the preference of the owner. It allows you to add your personal taste and touch in order to meet your home's aesthetic appeal.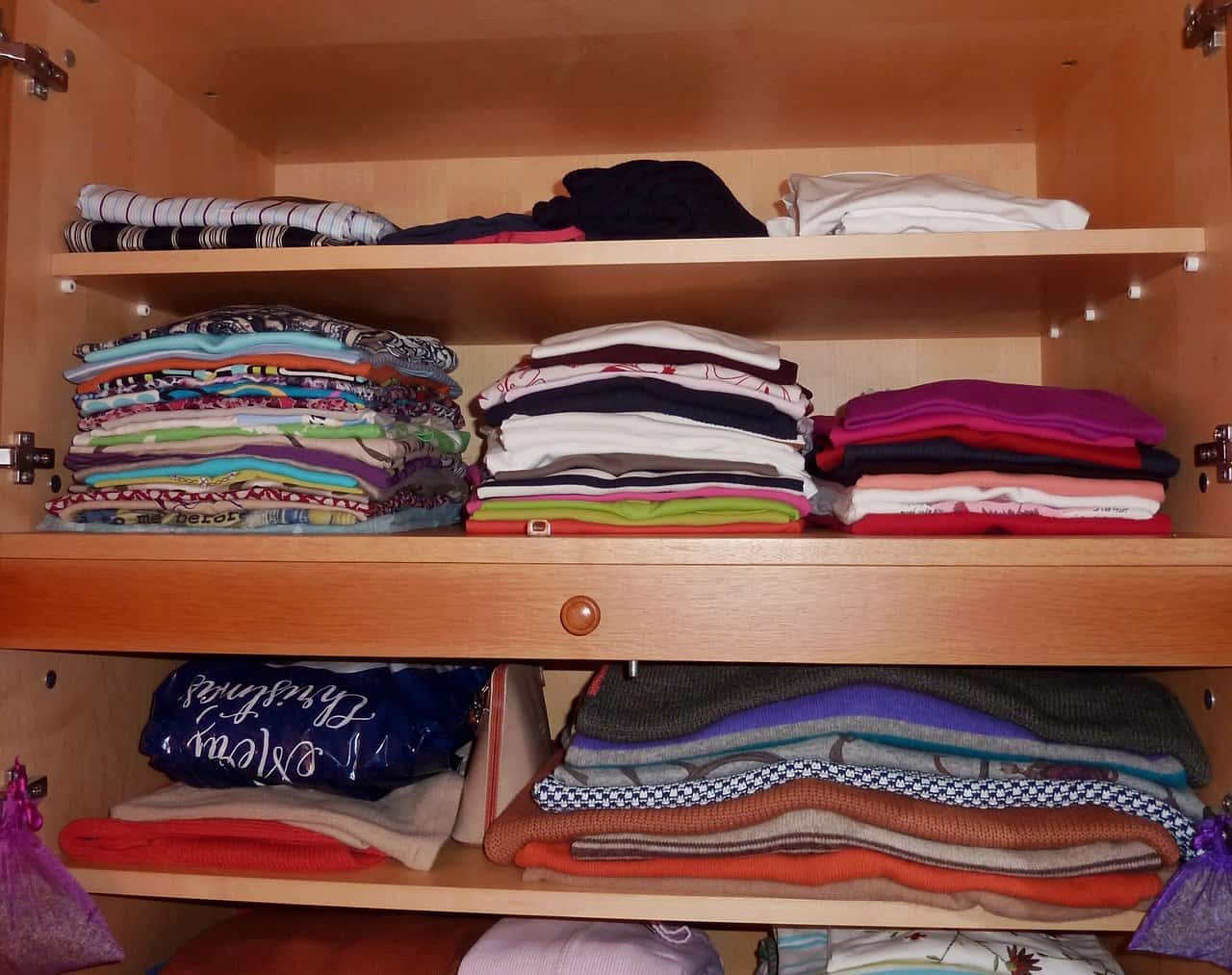 There are 4 main designs depending on the area of the home where they will be used which are:
i. Walk-In: They are the most popular of the lot and most requested. They are mainly placed in the master bedroom. As the name implies, you simply walk in and get dressed in this space.
ii. Reach-In: Designed for smaller spaces or for kids that stay in row-houses or condominiums. With personal customization, you can easily rearrange this storage space to organize kids' toys, books, etc. You can simply stretch your hand to pick the items you need.
iii. Utility Areas: These are usually found in the laundry room, garage, or mudroom. With custom shelving, you can reduce clutter and create order.
iv. Other Storage Solutions: Pantry, office, kitchen, etc. can also enjoy customized designs.
Stock Closets
They are the opposite of customized closets as they are ready-made. Hence, you do not have any say about how they look like. You can get this kind of wardrobe from most hardware stores or online stores.
Many have also argued that the four main designs of customized designer closets are also applicable to stock closets. The only difference is that they aren't designed with your home and preferences in mind.
Now that we have that out of the way, let's compare both closet types…
Customized Designer vs. Stock Closets
<tbody">
Factor
Customized Designer
Stock
Home Value
When added to a home, they increase the value of that home given that installing them doesn't come cheap especially walk-ins. Click here to learn other ways to increase the value of your home.

Hence, a home with such a wardrobe is more desirable and appealing to an interested buyer.

Therefore, if you choose to sell your home after installing one, you will still enjoy this benefit.

They do not have any impact on the home value they are installed in.

They cannot influence the decision of an interested buyer.

Changes, modifications, and upgrades
One interesting thing about this type of closet is that you can modify or upgrade them if they no longer meet your new needs. Therefore, you can have them for years despite the change in your needs.

So, if you want a section of the shelving changed or you need a new hanging section, such modifications can be easily made without much fuss.

They are not designed to be modified or upgraded.

Therefore, if your needs change later on, you will either have to get rid of the current one you are using to get a new one, or you find another use for the old cubicle.

Cost
The fact that you will need the services of a professional to help you with the installation is a signal that you will spend more on this project. Visit https://www.hgtv.com/design/remodel/interior-remodel/assessing-closet-costs-and-budget to learn about assessing closet costs and budget.

Also, since it is designed to fit your desires and home space, the cost is furthered increased. While it may sound like this will cost an arm and a leg; yet this is not the case.

Furthermore, if you consider the benefits of having this closet in your home, the cost difference becomes worth every penny.

The cost is less since you will have to perform the system's design as well as installation yourself.
Functions and Customization
The whole idea of these customized storage spaces is that they are designed to fit your exact home space.

Hence, they are more efficient. Also, they make perfect use of the space available

Their functions are designed to meet your needs.Therefore, you do not have to think of what one section will be used for as you already planned it before it was set up and installed.

Stock closets are delivered in pre-determined sizes. Hence, you have to be creative in fitting them into your space so that they don't stand out awkwardly.

Maximizing the space available might be a bit difficult as a result of the pre-determined size.

Style
The style is left to your imagination and creativity as you are allowed to design the system as you please. In the process, you can determine if the custom closet's design idea fits your home's interior overall design.

Knowing the theme of your home, you can design the style to follow suit, or you could choose to go completely off tangent: It's your call…

You do not have that creative liberty to design what you want. So, you get exactly what you see.

Finding the system specifications and size dimensions you desire might be difficult. Hence, you can only go for what is available.

Process
The process of setting up and installing this closet is that the designer will visit your home to take measurements and discuss your needs.

After this, a design will be created which you also can alter as the process progresses.

Once you are satisfied with the final model, the installation will be done.

In this case, you take the measurement yourself and design the system.

After that, you will head to the store or make an order online.

Once you get the wardrobe, you will then install it yourself or hire someone to do it for you.
Conclusion
Having compared both closet types, which do you think is appropriate for you? There are a lot of factors that could shape your decision but take your time to avoid making the wrong one.