Are you searching for a reliable HVAC contractor in Brownstown? Many homeowners turn to these technicians for help when having issues with their ACs or furnaces.
Nevertheless, in the sea of local contractors, it is often challenging for homeowners to make the best choice. The hiring process should include checking licenses, referrals, reviews, service hours, as well as asking for written in-person estimates. Experience and expertise are crucial for each technician to have.
There are numerous HVAC service providers, such as https://www.aircomfortpro.com/,offering furnace and AC repair.
Have a look at some tips to help you hire the best one in Brownstown.
Look for licensing
When choosing a furnace and AC contractor, homeowners should pay close attention to licensing. Since HVAC professionals work with electrical and gas lines, most local governments oblige them to acquire a proper license. Although not all states ask for HVAC licenses on the part of technicians, most of them at least require these workers to have an electrical license.
Moreover, professionals with HVAC licenses are usually required to have five years of field experience before applying for a permit. Just by visiting the websites of the local furnace and AC contractors, you can see if they have proper licensing. The number of the license is usually marked somewhere on the site for every visitor to see. Also, the technicians should be NATE certified, as it proves they receive the required training and knowledge on a regular basis.
Check Referrals and Reviews
After you have checked whether the candidates have proper licensing, the next step involves checking referrals and reviews from previous clients. When having interviews with the candidates, you are supposed to ask for a minimum of three references. They should be willing to provide you with a list of references upon your request, not change the subject the moment you mention referrals.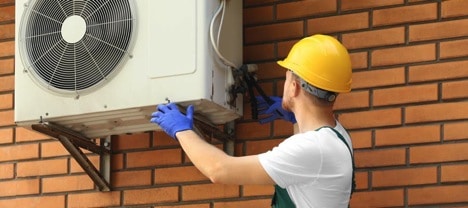 After completing the interviews, your job would be to get in touch with the references and ask them all the important questions. Make sure you discover whether the contractors complete the repairs on time and within budget. Homeowners who have already collaborated with the workers you've interviewed are the best people to ask for advice.
References aren't the only method to use when checking the reputation of furnace and AC contractors in Brownstown. Afterward, each promising candidate should be researched through the Better Business Bureau (BBB). This organization provides valuable information related to the rating of contractors and any complaints filed against them. Find out how and why businesses should get BBB accreditation.
Ask for in-person Estimates
Estimates are of tremendous importance when hiring a Brownsville furnace and AC contractor. Homeowners should never settle down with over-the-phone estimates provided by contractors with no insight into your HVAC system. There is no way for these workers to make the required calculations unless they pay a visit to your property.
Moreover, contractors should ask for a property inspection themselves in the course of the interviews and schedule a date to perform this inspection. In the event of AC or furnace repairs, contractors should evaluate the condition of these units, searching for the root of the issue and determining the most effective way to fix it.
As far as unit installations are concerned, HVAC contractors in Brownstown should rely on various factors to provide a correct estimate. They must consider the condition of the ductwork, your home insulation, type and number of windows, number of registers in every room, etc. Once detailed calculations are made, you are supposed to receive a written estimate. Keep in mind that verbal estimates are worth nothing in case of a dispute.
Check Service Hours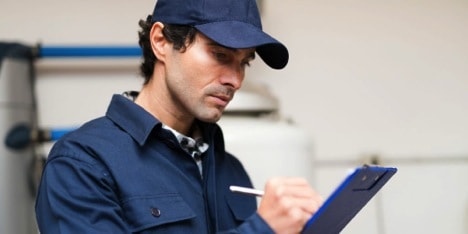 Another significant factor to check when hiring a furnace and AC contractor is the service hours. Although many technicians work from Monday through Friday, finishing at 5 pm at the latest, you should look for professionals offering round-the-clock assistance, seven days a week.
AC and furnace problems are likely to occur at the most inconvenient times, such as in the middle of the night, over the weekend, on holidays, etc. Therefore, you need to hire a company that provides emergency services outside of regular working hours. Any time an issue comes up, all you are supposed to do is contact the technicians and wait for their arrival.
Look for energy-efficient offerings
The aim of every homeowner is for their homes to be heated and cooled with maximum efficiency. Nevertheless, improper unit installations often result in insufficient energy efficiency, leading to high energy bills. Hiring the right AC and furnace contractor in Brownstown means getting a properly installed and repaired unit.
When installing a new air conditioner or furnace, as the old one is beyond repair, these professionals could help you select the right model. After inspecting the square footage and insulation of your home, they should recommend the most suitable size of units. They usually offer models with energy-efficient ratings, known as ENERGY STAR ratings. These products are subjected to rigorous testing so as to comply with the guidelines of the government.
Energy-efficient units ensure the homes of individuals are properly cooled or heated without experiencing a substantial increase in the cost of energy bills. Listen to the advice offered by experienced HVAC contractors to save on utility costs.
Final word
Trusted HVAC service is all homeowners need to have their heating and cooling needs to be met.
Choose wisely!