Whether you're a new homeowner or just looking for some cost-effective home security tips, we've got you covered. In this article, we'll share a few budget-friendly ideas for basic home protection.
Secure All Entry Points
This tip doubles for both basic home protection and safety. Installing motion-sensing lights on the outside of your home can help alert you when an unexpected person is attempting to get onto your property at night. If an intruder is trying to sneak his way up to your house, the motion detectors will trigger the lights and he'll be left standing for all to see. This is one way to scare intruders away from your home.
It also helps provide safety for those visitors that you welcome onto the property, whether it's an invited guest or a family member arriving home later into the night. In this case, the motion detectors will trigger the lights, illuminating the walkways so your guest can have safe passage to your front door without fearing any unexpected trips or stumbles in the dark of night.
Illuminate Walkways
One of the first and most important things you should do, when it comes to basic home security, is to check the locks on all doors, windows, and other entry points. Make sure all locking mechanisms are strong and fully functional. If they are worn, broken, or seem questionable then change them immediately. Locks that are worn from years of use or seem a bit shoddy should not be given the benefit of the doubt. Get rid of them and buy locks that will do the job properly.
Even though we're discussing ways to save money, this is no time to cut corners. A poorly designed lock, or one that is past its prime, needs to be thrown away because it won't offer the protection you need for your home.
Invest in a Home Alarm System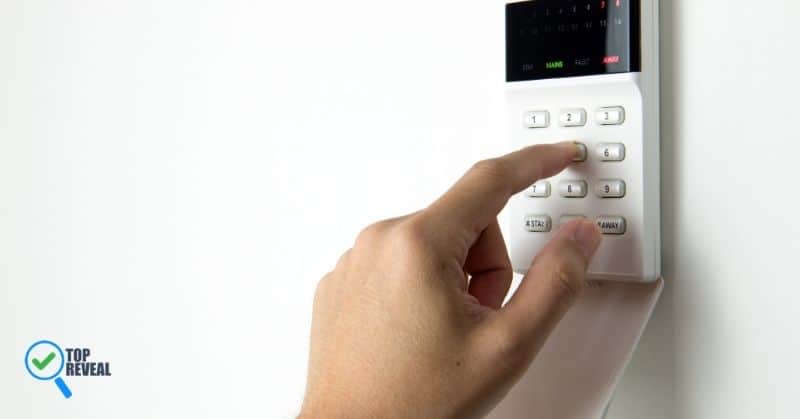 There are many budget-friendly options on the market when it comes to finding a house alarm system. You can find a wired video doorbell by Ring for just $59, that will record anyone that comes to your doorstep. This is a great option if you frequently order things online because it will add an extra layer of security against those pesky porch pirates who look to steal goods from the doorstep while the homeowner is at work. Another option would be Ring's panic button which will alert a team of professionals monitoring your system. This sells for just $35 online.
Talk With Your Neighbors
One way to protect your home and neighborhood, which is totally free, is to engage in regular conversation with your neighbors. During the normal everyday conversation, you can easily report observations and alert each other to any suspicious activity that might be occurring nearby. Work together with the people in your community to keep your neighborhood safe and crime-free.
You could put up signs letting any would-be crooks know that your neighborhood is choosing to stick together to ensure everyone's safety and well-being. If your area has a neighborhood watch group then you could join it. If not, then start one and encourage the people in your community to join.