A great number of people have started installing home automation in their houses in an attempt to make thier lives easier and more efficient. But if you're building a new house and want to integrate this technology from the beginning, then you must do some planning. It will save you a lot of time, money,  and work while your house is still under construction. Plus, it will make using the system much snoother- and isn't that what it's all about?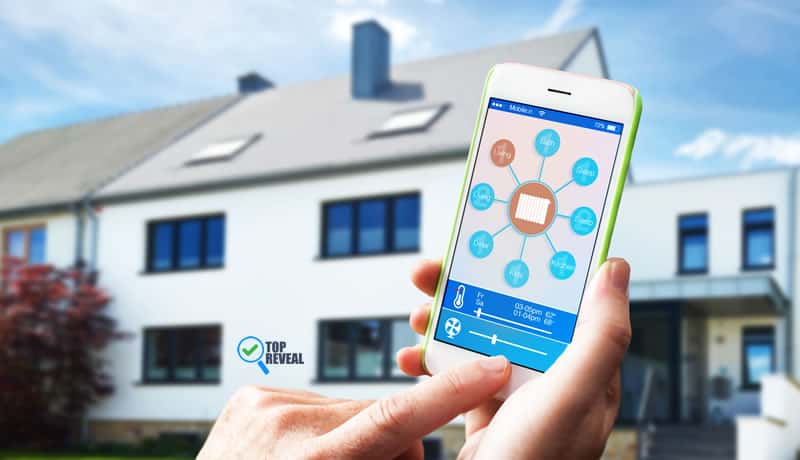 Preparing for Home Automation requires more time if you opt for wired connections, but it will all be worth your time. Constructing a new home and adding the right wiring will ensure that you will be able to configure it easily afterward, be able to troubleshoot any issues without having to break a wall,  and give you a speedy connection with a consistent signal quality.
Here are some things you must get done when you're constructing the house if you want to integrate home automation in the future.
1. Wiring
Your electrician or contractor should know that you prefer to have neutral wires run to all junction boxes. They might already know it – all professionals do, but it's best they know your preference from the beginning.
Devices for home automation need smart home wiring to function properly, which is why neutral wires are vital for those devices. Along with them, ask for junction boxes that are deeper. This way, you will be able to have more room when you work and it will house in-wall devices.
A great idea is to have several other junction boxes installed and wired, just in case you need to use them in the future. You only have to use a faceplate to cover them and use them in the future. The construction phase is the best time to do it rather than doing it later.
2. Have Cable Conduits Installed
Get cable conduits installed wherever you think you'll need wires. It's better to have them inside walls and the best time to install them is during construction. Who knows when you'll use those wires?
Tip: Get one conduit and junction box in every room, at eye level. You might want to add touch panels in the future.
3. Wiring Closets is a Must
What better place to store patch or distribution panels, and media servers than building a small closet for them? Make sure that it is located centrally and it has larger dimensions to allow you to move around and install all the ample cable conduits. This is the place where most of your wiring will terminate.
4. Plan for the Future: Speakers
It doesn't matter if you don't want an audio system in your whole house, but it's always best to build with the future in mind and wire all the rooms for in-ceiling or in-wall speakers. Who knows when you'll want to use those wires?
Wireless Versus Wired Connections in Home Automation
When it comes to wired vs wireless there are some things to consider. The main thing, at least for me, when it comes to wired devices is that the wires hang and look unsightly. This may seem like no big deal, but you want your home to be neat and orderly looking, so this matters. Plus, if you have kids or pets the wires may be in the way if they have to run along the floor.
However, wired connections are more secure; they connect directly to your router, so you don't have to worry about interruptions or lost signals, which can also be annoying. Plus, it can limit where you place some appliances, which may or may not work for your home.
Now when it comes to wireless, it is neater and less cumbersome, but there are some issues: speed, constant signal issues, and troubleshooting. Wireless isn't very fast at times too, unlike wired connections. If you plan on using apps that require high traffic like video streaming in 4K / Ultra HD, then you know what to do: go wired!
Where to Start
When it comes to home automation many are scared off, thinking the installation and process is too complicated; trust me, it's not. The wiring can seamlessly be done as the house is constructed and finished, leaving you to just install some smart devices. Here are some devices to start you off:
Lights: Smart lights, like from Philips Hue, are easy to use (just screw them in) and makes your life a lor easier. Dim the lights without getting up or turn them off from bed- they make everything simple.
Smart Plugs: These screw into existing sockets and can turn a normal device, like a lamp, into a smart one.
Smart TV: Watch movies, blast music and more all with simple voive commands; and with speaker wiring already in place it will sound like a professional home theater system
Smart Speaker: If you are going to go the automation route a smart speaker, like the Amazon Echo, is a must to control it all.
Getting the entire house wired with quality products – Category 5e or CAT 6 – will get your house ready for all the Home Automation you will want to add in the years to come.