We know that you might be wondering how you can protect your home once you have bought it and moved in. Owning a home can be stressful because you need to repair the house and make sure that everything is maintained in a proper manner.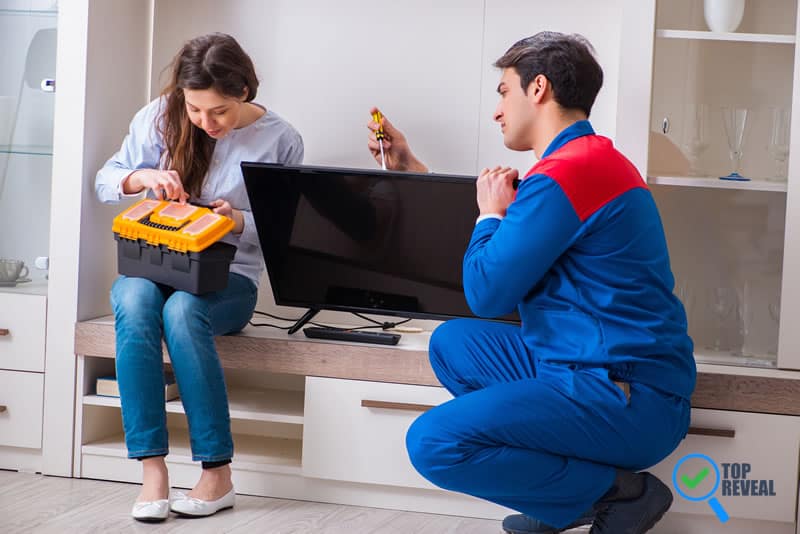 When you get a home warranty from the seller, you will be much happier as you aim to care for the house. Use these tips to ensure that you get the best value out of your home warranty. You may not have realized what a home warranty can do until you start using it routinely.
1. The Home Warranty Is Inexpensive
The home seller's warranty is inexpensive because you pay it once a year. You can break those payments down into monthly payments, or you could ask the seller of your house to pay for the home warranty for a certain period. You can afford to warranty your house because you're paying very little or nothing at all.


2. The Home Warranty Covers Many Things
Every home warranty is slightly different than the next, but the warranty will cover most things around your home. When you have a problem with your house, you should call the home warranty company first. Do not try to interpret your warranty when you could make one phone call to learn what it covers. You will find that most repairs can be done for little or no money, and you can even extend your coverage if you need more help.


3. Call Even The Smallest Home Repairs

Homeowners believe that they need to go to the hardware store to buy parts, materials, and paint to repair their homes. This is not the case at all. You can save money if you use the home warranty plan because the home warranty will pay for even the smallest repair. 
You get quite a lot of value out of the warranty when a repair person is sent to the house to complete one small repair but finds more small repairs that they can handle when they are there. You can avoid the honey-do-list that becomes a point of contention over the weekend, and you will save money instead of going to the hardware store.

4. Avoid Appliance Replacements
Appliance repair is often hard to find because you may call the seller or manufacturer to find that their support is extremely expensive. You cannot afford to pay for the diagnostic for the appliance, the parts, and the repairs. Instead of doing that, you can call the home warranty company. The home warranty company will send someone to help with appliance repairs. Doing this can save much time and money, which you can use for other purposes.

If you need extended repairs, you can pay a bit extra to get the extended coverage. You can pay a very small fee in order to get your appliances repaired, and you will not need to worry about your food spoiling, washing your dishes, or even having problems drying your clothes.


5. Avoid Appliance Replacements
You should avoid appliance replacements whenever possible. When you call the home warranty company, you can get much more than a standard repair. You can ask the company to offer an extended service that will replace major parts in the appliances, and you will not need to replace the appliances.

In most cases, you may not be able to use your warranty to replace a full appliance, but you can get a major part replaced for little to no money. Most homeowners will give up on an appliance and assume there is nothing they can do.
That is not the case because you can use the home warranty to repair the appliance such as steam-machines and extend the life of the appliance. Additionally, the repair person can tell you how much life is left in the appliance so that you know when you will actually need to replace it.

6. HVAC Repairs


Do not call the HVAC company directly if you have problems with the heating or air circulation. You should remember that most people who have issues with the HVAC system want to get it fixed faster, and you have likely heard many local commercials that implore you to call the repairman. 
Call the home warranty company to have them send someone that will be paid for. You can get your HVAC system checked, repaired, and tested. Plus, you can ask for help with any other services that relate to this system.

If your home has a very unique or complex oil heating system, wood-burning stove, or window fans, you still need to call the home warranty company. The service was designed to make your life easier, and you do not need to handle the repairs alone. You have paid for the home warranty, and you should get value for that payment. Plus, you save even more money if you had the home seller give you the warranty.


7. Plumbing

Plumbing problems can be a problem for any homeowner if they do not know where the water leak is coming from or if the plumbing problems seem to keep happening. You probably do not know how to repair a toilet or why the water pressure is rising. You may also not know why you have a leaky spigot in the house. Let the home warranty company send a plumber who can do everything- from replacing a valve under your sink to improving the water pressure regulator.

If you have trouble with the hot water heater, you can have that part replaced. Plus, the repairman can show you why you're having trouble with certain parts of the plumbing system. You can get some major repairs completed, and you could use the extended coverage to handle replacements and new piping. Allow the home warranty to do as much as possible before you start paying out of your pocket for all your repairs.


Conclusion

If you wish to keep your new home in an amazing condition, you must use your home warranty as much as you possibly can. The home warranty will allow you to get most normal repairs done, and you could even ask for repairs for your garage doors or openers, the roof, the foundation, basement moisture buildup, and lighting.

If an outlet goes bad, you can get the writing repaired. Call about your garbage disposal, a fire alarm that goes off at odd times, or that light that does not switch on the way it should. These things and all the repairs mentioned above should be done by the home warranty company so that you get maximum value from the plan.