Are you in the middle of a residential project? Have you decided to spring clean your house a bit earlier this year? Remodelling projects create plenty of waste, which homeowners ignore until it clutters their yards. Conquering the clutter in your backyard is an incredibly demanding task.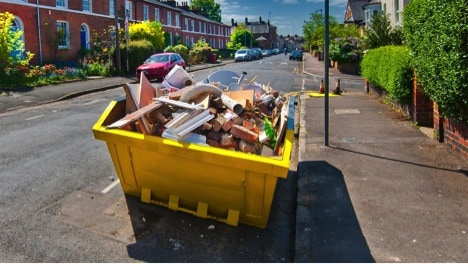 Instead of allowing garbage to pile up why not book a skip bin? These containers come in a variety of sizes, designed for different amounts of waste. There are numerous skip bin providers, such as Supreme Skips Adelaide, offering fast delivery to different suburbs.
Have a look at the benefits of using such containers.
Convenient waste disposal method
Remodelling projects are a nightmare when it comes to waste disposal, as homeowners are required to transport the rubbish to the local container not once but multiple times. Nevertheless, huge piles of debris usually don't fit in community containers, which means one has to transport them to the local dumping ground.
In order to avoid such inconvenience, residents of Adelaide are provided with an opportunity to hire skip bins online. Skip bin providers deliver such containers to the addresses of clients within 24 hours and pick them up once accumulated with rubbish. Instead of disposing of the residential waste on your own, experts can handle the task on your behalf.
Moreover, booking a skip bin isn't only beneficial when undertaking a home improvement project but for a regular waste generation as well. For instance, Adelaide residents fond of gardening tend to accumulate plenty of waste in the form of grass, leaves, and branches. Disposing of such rubbish in a skip bin is much more convenient than leaving the piles of leaves and grass clippings everywhere around the backyard.
Disposal of various types of waste

Another benefit of using skip hire services in Adelaide is being provided with multiple waste disposal alternatives. Most homeowners choose the option to dispose of general waste after spring cleaning their homes, filling the container with clothing, toys, furniture, carpets, rugs, appliances, timber, etc. Visit this website to check out six handy tips for successful spring cleaning.
In addition, homeowners enjoying the role of gardeners are capable of hiring skip bins for the purpose of green waste removals such as weeds, leaves, bark, trees, shrubs, and grass. Also, Adelaide residents can book a container for the removal of mixed garbage, consisting of general rubbish and heavy debris like stones, sand, earth, bricks, rocks, and concrete. Nevertheless, homeowners in the middle of renovation projects would benefit more from hiring a container for masonry debris, such as floor tiles, shingles, concrete, and bricks.
Available in different sizes
When using skip hire services, residents of Adelaide can book containers of various sizes to fit their debris disposal needs. The right size is best chosen in compliance with the type of project handled by customers. The volume of skip bins is measured in cubic yards, each yard denoting a space that is three feet deep, high, and wide.
For instance, mini containers refer to the two-yard models, capable of fitting twenty bin bags. These are generally used for minor projects, resulting in small amounts of rubbish. In contrast, the midi models have a capacity of four cubic yards, holding between twenty-five and thirty-five bin bags. These containers are excellent for bathroom and kitchen projects.
6-yard skips, on the other hand, hold between forty and fifty-five bags. Such containers are suitable for removing large piles of debris from building projects. An even larger model is the so-called builders skip with a capacity of eight cubic yards. It's mainly used in residential projects involving debris in the form of concrete and soil. The following link, https://en.wikipedia.org, explains the environmental impact of concrete
Ultimately, maxi containers of twelve cubic yards hold between 90 and 110 bin bags. These are ideal for the removal of heavy waste such as roof shingles, bricks, concrete, etc. Anyhow, due to the huge size, certain local councils forbid homeowners from putting such a container on the street.
An eco-friendly solution
Skip bins are an environmentally friendly solution as far as waste disposal is concerned. Transporting your debris to the local disposal area and leaving it there isn't an efficient method of removing waste. Debris has to be disposed of in a green manner by sorting it into multiple categories and separating the recyclable rubbish. Unlike homeowners, skip bin professionals are trained in practicing eco-friendly waste disposal, working in favor of the environment.
More importantly, by adhering to the required debris disposal procedures, these professionals assist homeowners in avoiding legal issues. Each community obliges its residents to follow a set of rules related to these procedures so as to avoid paying hefty fines. Nevertheless, skip providers are well familiar with the community regulations, hence saving homeowners from facing legal problems.
Not only will you save money by avoiding costly fines but you'll also eliminate transportation costs. After booking a container online, professionals have it delivered to your address and pick it up once you fill it up. Consequently, you won't have to hire a truck to transport the debris to the landfill.
Furthermore, proper waste disposal is of tremendous importance for the health of the environment. Many homeowners still dispose of rubbish by burning it, which is considered one of the most harmful methods. The smoke emission resulting from this method is detrimental both to Mother Nature and the well-being of the other residents in the community.
Convenient to use
Skip bins are well-liked by homeowners owing to their convenient design. All you need is a trolley or a wheelbarrow to load the rubbish in and transport it to the container. Make sure you select a container with a door, as these models allow individuals to dump in the rubbish without investing a special effort. Instead of lifting the debris to throw it inside the container, you'll just need to open the door.
Final word
Never start a residential project without booking such a container!