As we go into the new year, it's a good time to consider what home renovations might be sensible to do over the holidays. There's also the opportunity to make some updates to modernize parts of our home when it is long overdue too.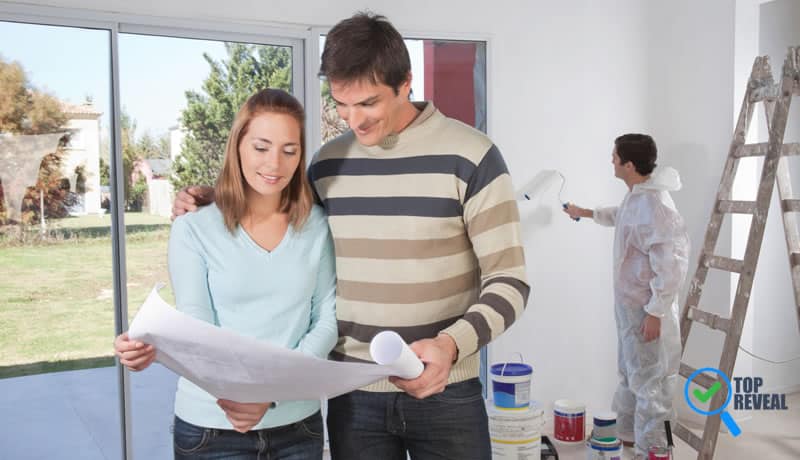 Jotting some notes down with your initial thoughts is a good idea to get you started. Along with your ideas, here some affordable tips for renovations or updates to perform in 2019.
Stone Veneer Over Plain Walls
When you have a perfectly decent wall around your property that doesn't need replacing but is uninspiring to look at, then consider using natural stone veneer to give it a beautifying uplift.
Use stone veneers on border walls and exterior structures. The new veneer lends a more sophisticated appearance to an otherwise plain wall that goes unnoticed. It then becomes a feature on the property rather than an abstraction.
Stone veneers also work well in conjunction with landscape gardening at the front and/or rear of the property. It fits in nicely with other small structures in the garden, as well as general landscaping too.
Appliance Cleaning, Servicing & Complete Replacement as Needed
Most home appliances have gotten a fair amount of use over the months and years since they were first installed. Whether it's the dishwasher, the washer dryer or the water heater upstairs, they're not designed to work perfectly without cleaning them occasionally and getting them serviced.
With cleaning, only certain parts can be safely cleaned by hand. Most parts are hidden within the apparatus and will require cleaning as part of a regular servicing. Maintenance including replacing faulty parts or ones that are clearly wearing out soon is the next step, which is not something you can do safely yourself.
Gradually save up each month towards the cost of replacing all home appliances eventually. Hopefully, you'll have sufficient savings set aside in time for when the next appliance bites the dust. However, when cleaning them and sticking to a scheduled servicing plan, the life of each appliance is extended.
Better Lighting
When considering what updates could be made at home, look carefully at the lighting. A low lighting level can cause eye fatigue and low moods. It may be time to swap older lighting fixtures for something more attractive and brighter, such as ceiling LED spotlights.
Having brighter lighting that's controllable with dimmer switches or via a smart home setup is ideal. This way, you can see clearly when you're reading a book or watching TV, but you can dim the lights on a Friday night when wiped out from work and needing to rest before bedtime. A lower light level before going to bed promotes better sleep.
Some renovations should be done before larger problems appear. Others just make the home more pleasant or functional. Pick and choose between what must get done based on the available time and cost involved. Then push ahead, so they don't hang around throughout next year because you didn't get started sooner.