For those who love driving, the regular road might not be enough! You might be either working on a 4×4 project or getting ready to buy one to head out on some off-raiding adventures – here is what you need to know. From basic terms to a couple of things you're going to need.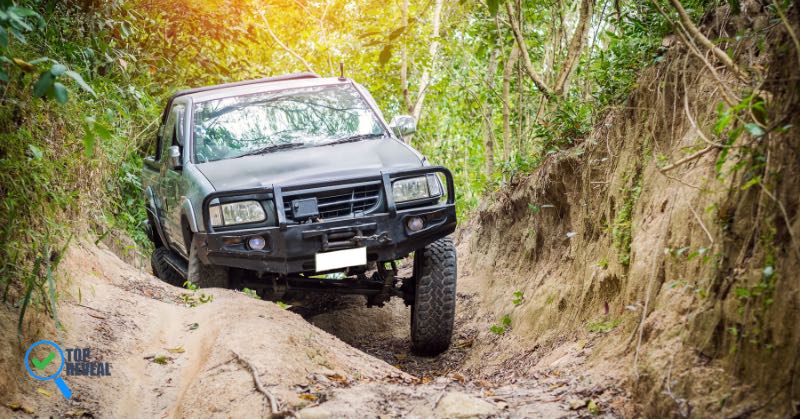 Traction control
The car you choose will need to have traction control. Some are easy and can be set to off/on; others have a range of more complex options for varying terrains. Your traction control will limit wheel slip and help you to control your car as it makes its way down steep terrain.
Locking differential
You'll see this shortened down to diff lock, and the diff lock decides the speed of the wheel turn. To compensate for the terrain, the wheel will turn at different speeds. Older cars will require manual locking, while modern off-roaders will have a button to adjust on the fly to activate the lockers.
The wheels will thereafter spin at the same rate as before. When you are stuck, this is crucial because the computer will increase the power applied to the wheel that is meeting the least amount of resistance, which will exacerbate the situation.
4×4 High Vs. Low
The gear ratio of your four-wheel drive is sometimes called 4WD High and Low. Daily driving is high and permits a higher top speed. This is fantastic for maintaining momentum while hiking. Turn into 44 Low, though, if you need more torque.
Even though the top speed is reduced, this is ideal for rock crawling or getting trapped.
Equipment
Almost every off-road adventure will require the same type of equipment – some of it is for you, and others for your car.
For you
Two-way radios for you and others who are driving alongside
Portable air compressor
Shovel
High-lift jack
Fire extinguisher
Bottles of water
Jerry can with extra fuel and a full tank
Spare tires and tire-changing tools (use this BF Goodrich tire buying guide to help)
Snorkel
Obstacle markers
Aftermarket bumper
Winch
Tow ropes
Handbook
The handbook for your vehicle will go through everything you need to make sure you need to know about mechanical usage. After that, you will want to look for more off-roading materials to help. Pay close attention to anywhere that would be considered vulnerable places.
Best beginner terrain tips
When you start off-roading, you'll need to take it easy for a short while until you get comfortable and confident with the controls and the terrain. Three terrain options are great for beginners; over time, you will start to move to more difficult options.
Dry ground
Most beginners will start on the dry ground; all required is knowledge of the route and good tires. These options are often found in national parks and specially designed off-roading areas. They are the warm-up for more difficult terrain.
Sand
Most of us associate off-roading with watching huge 4×4 sliding down sand dunes, and sand is a great option for beginners. Dunes require basic skills, like shifting the 4×4 to low and keeping thumbs outside of the steering wheel to avoid damage during whip (where the steering wheel suddenly jerks and moves).
Mud
You'll need tires designed for working through the mud because mud causes slip, suction and mess. The best advice for working with mud as a beginner is to reduce tire pressure to 20 psi to give you more traction, turn off traction control, move your car into 4×4 high and opt for a higher gear.
Be prepared for some gnarly slides, but keep cool and let the car do what it does best.
There are a couple of off-roading types that you might consider once you have got to grips with the basics. Hill climbing, water fording, mudding, rock climbing, snow wheeling, and raiding. You can choose the off-roading style that comfortably fits your risk appetite!